Smith+Nephew announces key tele-PT assets for its ARIA digital care management platform. The remote physical therapy module ARIA Home PT will launch in early 2021, with a telehealth module planned for release shortly afterward.
ARIA Home PT will utilize an on-screen avatar "coach" and remote monitoring to guide patients through post-acute physical therapy at home. The avatar coaches patients through their prescribed program utilizing 3D motion-capture technology to measure movement and capture rehabilitation metrics critical to patient recovery. These sessions occur in combination with live tele-visits with licensed physical therapists.
The ARIA Home PT equipment is shipped directly to the patient's home and requires no wearable technology by the patient user.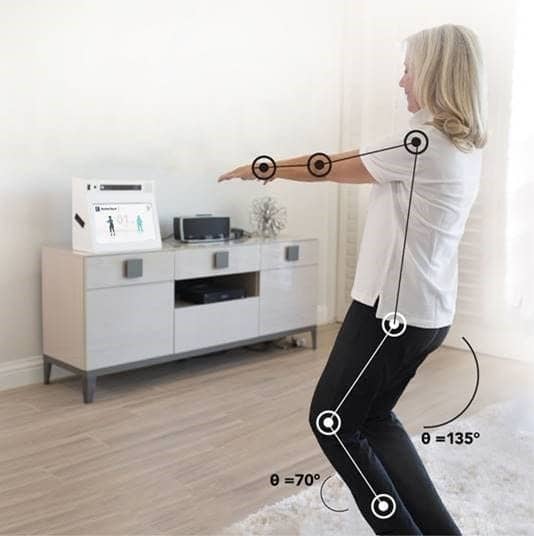 An online library of exercises is paired with personalized virtual visits with licensed physical therapists to promote preventive and rehabilitative care of common orthopedic conditions such as knee osteoarthritis and rotator cuff tears.
The modules aim to expand access to care between patients and PT practices and are designed to promote patient education, adherence and satisfaction, according to Smith+Nephew in a media release.
"Patients and providers are seeking new ways to provide healthcare remotely, and our tele-PT asset integrations into ARIA will help further facilitate the ongoing shift of site of care in orthopaedics – pre and post- operatively. It's a timely addition to our Positive Connections toolkit."

— Laura Rector, Vice President for Ambulatory Surgery Centers at Smith+Nephew
Launched in August 2020, ARIA is a connected care solution designed to make clinical staff more efficient, streamline care decisions and lead patients to a life unlimited.
[Source(s): Smith+Nephew, PR Newswire]
---
Related Content:
PeerWell and CorVel Partner to Provide Remote Care to Injured Workers Waiting for Surgery
Physera Launches Direct Remote Access to Physical Therapists
Physitrack Adds New Telehealth Partnership: Ivy Rehab Physical Therapy