Reusable Hot/Cold Therapy
Southwest Technologies Inc, North Kansas City, Mo, manufactures Elasto-Gel hot and cold therapy products, which consist of more than 40 different shapes and sizes to provide the best fit for a person's individualized needs. Elasto-Gel products may be used for either hot or cold therapy, and are manufactured so they will not leak if punctured. When heated, the products provide moist therapy heat, and when used cold, the products provide soothing cold.
For more information, contact Southwest Technologies Inc, (800) 247-9951; www.elastogel.com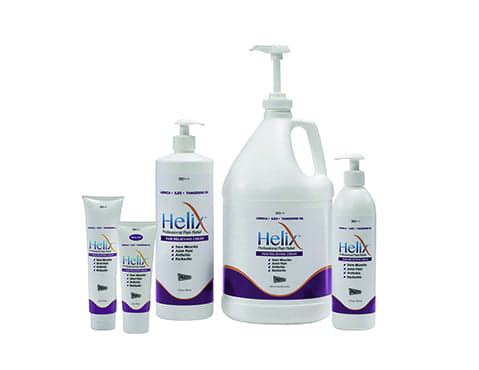 Topical Analgesic
Helix Professional Pain Relief is a topical analgesic from Parker Laboratories Inc, Fairfield, NJ, formulated with menthol (7.4%), arnica, ilex, aloe, and tangerine oil to provide targeted, fast-acting, temporary pain relief. Helix Professional Pain Relief is paraben-free and available in 5 g pouch, 3 fl. oz. roll-on, 4 fl. oz. tube, 12 and 32 fl. oz. pump bottle, and gallon sizes. Sold exclusively into professional channels.
For more information, contact Parker Laboratories Inc, (973) 276-9500; www.helix4pain.com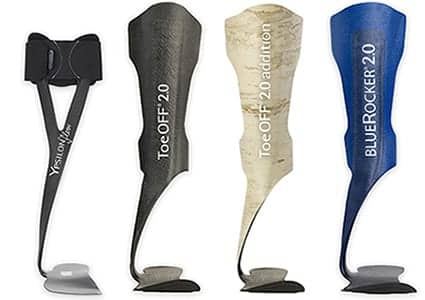 Dynamic Response AFOs
Allard USA, Rockaway, NJ, offers a line of dynamic response, floor reaction, carbon composite AFOs. Users can choose from a variety of products to meet specific patient needs. These products include the Ypsilon or Ypsilon FLOW for mild to moderate foot drop only; ToeOFF and ToeOFF 2.0 for mild to moderate involvement and ankle instability; BlueROCKER and BlueROCKER 2.0 for foot drop with severe ankle instability and/or proximal neuromuscular weakness/deficits; and the KiddieGAIT/KiddieROCKER for pediatric patients.
For more information, contact Allard USA, (888) 678-6548; www.allardusa.com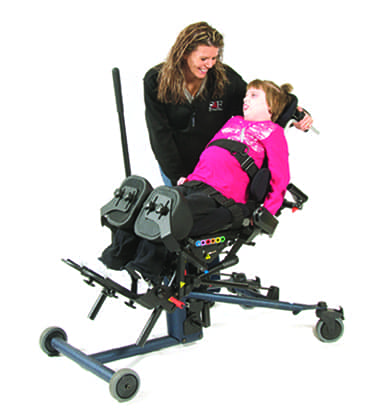 EasyStand Bantam Medium
As children grow, transfers can become more difficult, and as a result, compliance with a standing program often suffers. The Bantam Medium, from EasyStand, Morton, Minn, is built to allow transfers to a seated or supine position, or any position in-between. The Bantam's central positioning controller shifts between sit to stand and supine modes. The "Neutral" setting is designed to allow infinite positioning between seated and supine, while a manual hydraulic actuator lifts the child to a standing position. Fits individuals from 4 feet to 5 feet, 6 inches tall, and up to 200 pounds.
For more information, contact EasyStand, (800) 342-8968; www.easystand.com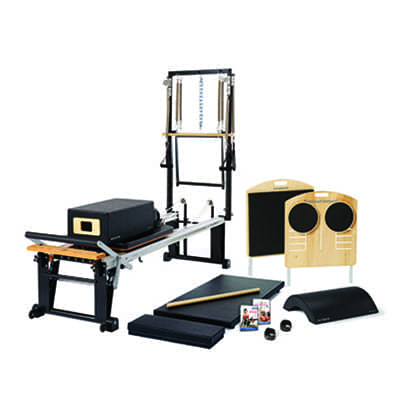 Rehab V2 Max Plus Reformer
Merrithew, Toronto, offers the Rehab V2 Max Plus Reformer multi-planar and biomechanics training tool, built to facilitate numerous exercise possibilities. It features a higher carriage, a retractable rope system, and travelling pulleys on the vertical frame, and offers variable angles of resistance, providing an increased range of motion. The Rehab V2 Max Plus Reformer can be used to perform Pilates-based, sport-specific, rehab, and cross-training movement, and offers utility for physiotherapy clinics and facilities that cater to a senior or mobility-challenged client base. It is also available as a studio bundle that comes with a Reformer Box, Mat Converter, Padded Platform Extender, Maple Roll-up Pole, two Accessories Boards, and the Arc Barrel.
For more information, contact Merrithew, (800) 910-0001; www.merrithew.com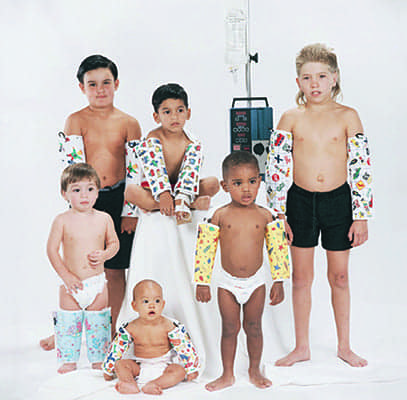 Arm and Leg Immobilizer
The Medi-Kid Co Inc, Hemet, Calif, manufactures and distributes Pedi-Wraps pediatric arm and leg immobilizers. Medi-Wraps are also available in adult sizes. The company's products are designed to be used following surgery; to cover and protect injuries, sutures, and bandages; during treatments; or to prevent many self-inflicted injuries. Fast and easy to use, they are made with soft cotton fabrics and feature kid-friendly prints and solid colors. In addition, they are machine washable and dryer safe.
For more information, contact The Medi-Kid Co Inc, (888) 463-3543; www.medi-kid.com