OPTP announces a new shoulder support designed to help individuals rehabilitating from shoulder surgery, injury, for those experiencing arthritis, and anyone experiencing shoulder pain from everyday activity.
The PRO Shoulder Support is also great for athletes who perform repeated overhead shoulder motions, like baseball/softball players, quarterbacks, swimmers, tennis players, volleyball players and more.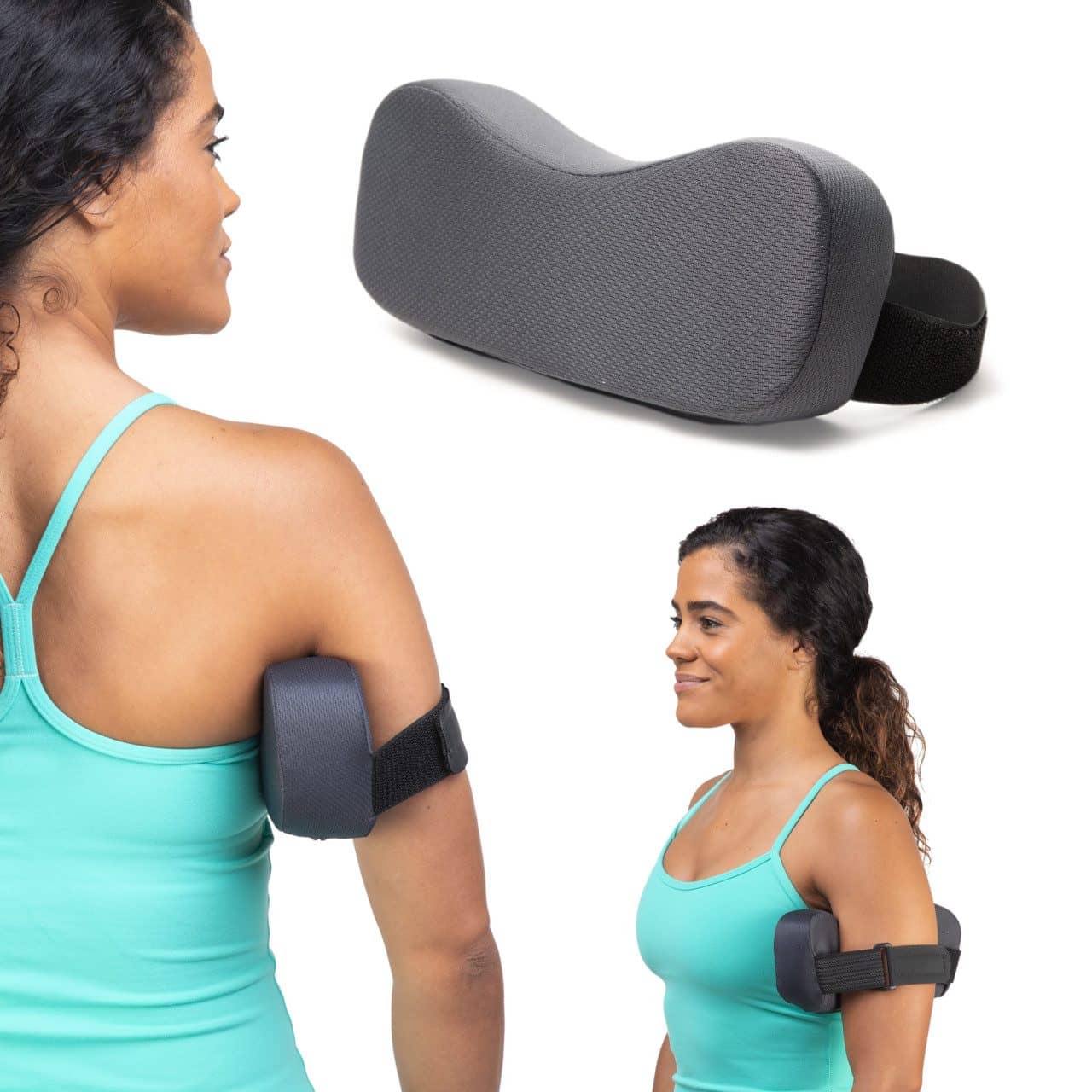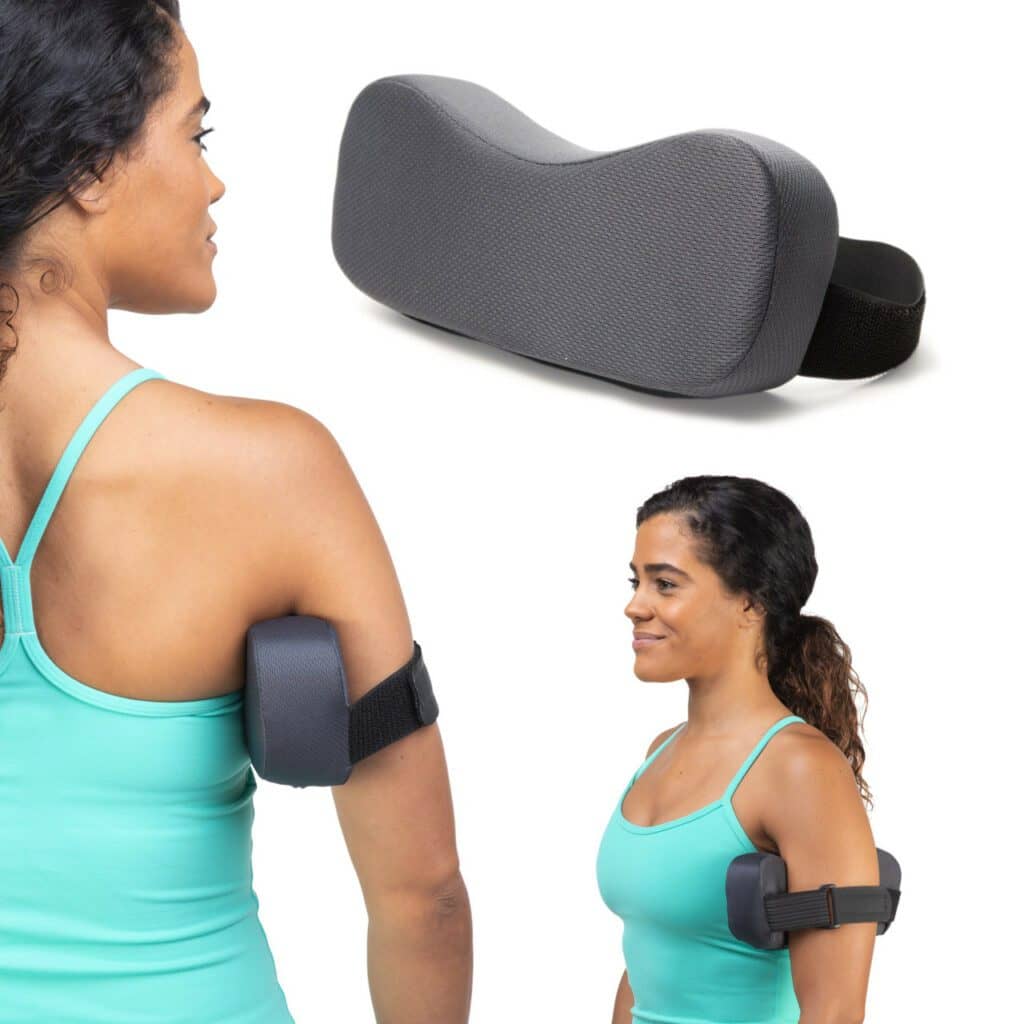 Why Use the PRO Shoulder Support
Created by a Doctor of Physical Therapy with decades of experience working with shoulder injuries, the PRO Shoulder Support cradles the shoulder joint in a healthy position. By elevating and decompressing the shoulder joint it counteracts gravity and the weight of the arm, which helps decrease pain and soreness. By positioning the arm away from the body, it allows greater blood flow to the rotator cuff muscles, which helps speed recovery.
The PRO Shoulder Support is ideal for
Postsurgical rehabilitation
Individuals recovering from injury
Those with arthritis
Overhead athletes after a game or practice
How to Use the PRO Shoulder Support
The PRO Shoulder Support can be worn while doing daily activities, while driving, working on a computer, or while sleeping on the side or back. Simply slide the support over the wrist and position it in the underarm/axilla. Adjust the strap to a snug fit around the arm and wear for 20-30 minutes or more, depending on comfort and need.
[Source: OPTP]
---
Related Content:
Redesigned Thoracic Lumbar Back Support Now Available from OPTP
New from OPTP: Pull-Up System by Bob & Brad
Improve Strength and Balance with CobbleFoam from OPTP