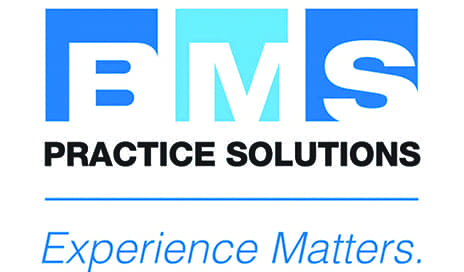 BMS Practice Solutions
(800) 478-2778
www.bmspracticesolutions.com
Program: RevFlow
BMS Practice Solutions follows a philosophy that technology is most powerful when blended with experience. For that reason, the company reports it has taken 30 years of experience and designed software aimed at optimizing compliance without sacrificing profitability. RevFlow was created to provide a highly effective EMR, practice management, and billing experience delivering clinical control and efficiency with customizable templates in its EMR all while boosting revenue potential with its robust payor rules engine. RevFlow is a web-based solution that busy providers can access anywhere, anytime, via web browser or with the company's native iPad app. RevFlow aims to help providers get work done faster and with improved results.

Casamba
(800) 648-2596
www.casamba.net
[email protected]
Program: Casamba Therapy Management Solutions
From scheduling to documentation at the point of care, EMR to analytics, payroll to billing and collections, Casamba's Smart Tx, TherapySource, and HealthWyse software and services are engineered to maximize the business and clinical potential of therapy providers across the entire continuum of care. The company's suite of solutions support providers in contract therapy agencies, skilled nursing facilities, outpatient clinics, and home health and hospice care settings.

Cedaron
(800) 424-1007
www.cedaron.com
Program: APTA Connect
The goal of APTA Connect from Davis, Calif-headquartered Cedaron is to help customers enjoy increased revenue, eliminate denials, and raise therapist productivity. Connect was developed in partnership with the APTA, and includes a robust library of documentation designed by therapists for therapists. In addition to documentation, Connect includes a scheduler, a patient interface, and numerous compliance tools such as Medicare Fee Cap tracking, G-code reminders, and an automated complexity calculator to suggest an evaluation code. Cedaron has access to the APTA National Outcomes Database and is Meaningful Use certified; therefore, users will be eligible to participate in MIPS in 2019. Cedaron offers highly reliable interfaces for scheduling, ADT, billing, and permanent clinical records. Free demonstrations are available.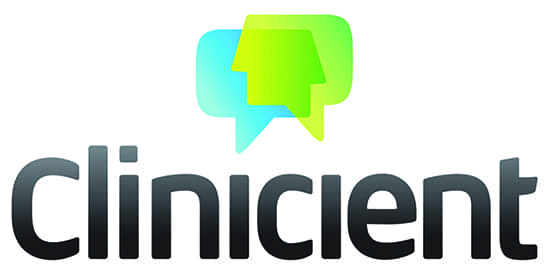 Clinicient
(877) 312-6494
www.clinicient.com
Program: Clinicient
Clinicient INSIGHT is designed to be a single-system EMR/billing platform that populates data across both clinical and financial functions, providing clarity and integrity in reporting and claims. Systems that are not truly integrated may be affected by issues that result in lost revenue from underbilling and denials, or require a significant amount of payroll to be devoted to nonbillable tasks such as verification, review, and appeal. Designed to be simple, smart and seamless EMR/EHR for physical therapy, occupational therapy, and speech therapy, Clinicient Insight aims to put everything therapists need at their fingertips to engage patients, document defensibly, and bill completely and compliantly.

Mediware
(888) MEDIWARE
www.mediware.com/rehabilitation
Program: MediLinks
MediLinks PT/OT/SLP software is made to be ideal for multi-disciplinary practices. Detailed charting templates are built to simplify speech therapy, pediatrics, and other specialized areas. This specific approach can help synchronize every member of the team to work better together toward the needs of patients, payors, and practice. Intelligent notifications are built in to direct users to any problem, such as an overdue note, a lapsed referral, or patient no-show, so that it can be addressed immediately. A personalized dashboard prioritizes tasks based on practice vision. Complete details about the way Mediware can help enhance compliance, revenue, and the patient experience is provided on the company's website.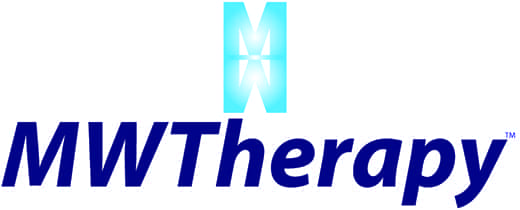 MerlinWave Inc
(800) 627-1261
www.mwtherapy.com
[email protected]
Program: MWTherapy
MWTherapy is 100% cloud-based, secure, and highly customizable practice management that includes EMR, scheduling, billing, and reporting all in one package. MWTherapy offers advanced EMR customization with the ability to make changes and additions to templates quickly and easily. For businesses that are looking for a system that will fit the practice rather than the other way around, MWTherapy is designed to provide an optimal solution. The software is engineered to provide features and benefits that speed up documentation, differentiate the practice, and save money. Plus, built-in scheduling and billing are designed to help a practice run smoothly and efficiently. Personalized, one-on-one software demonstrations are available.

Practice Perfect EMR + Management Software
(855) 508-4409
www.practiceperfectemr.com
Program: Practice Perfect EMR + Management Software
Therapists can use Practice Perfect to quickly and easily document clinical activities. Bring forward and modify previous notes, goals, and body maps; customize evaluations and plans of care; and finally, go paperless. Track and analyze clinical test result trends. Automate PQRS and Functional Limitation reporting. Be ICD-10 ready. Integrate with FOTO. This all-in-one solution is designed to handle billing and accounts receivable, scheduling, appointment reminders, waiting list management, and patient compliance. Manage a practice with key operational and marketing reports, and monitor both administrative and clinical performance. Practice Perfect is engineered to operate in anything from a stand-alone, single workstation environment, to a large client-server environment. Demonstrations are available.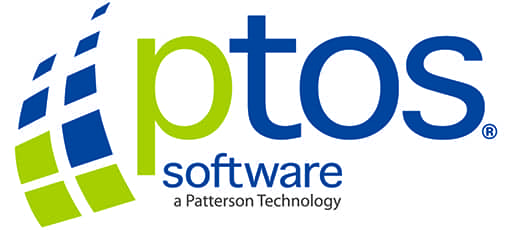 PTOS
(800) 411-6281, option 3E I
bit.ly/why-redoc
[email protected]
Program: PTOS Practice Management Software
PTOS' exclusive agreement with Net Health, provider of ReDoc powered by xfit, offers PTOS clients a fully guided transition designed for seamless data migration and deployment—to get users up and running quickly. ReDoc is engineered to provide cloud-based, anywhere access rehab therapy documentation, billing, scheduling, and practice management (plus, full billing services if needed). The company reports that PTOS clients will enjoy a guided experience with special pricing.

Raintree Systems Inc
(951) 252-9400
www.raintreeinc.com
Program: TherapyRehab Plus
TherapyRehab Plus by Raintree Systems is engineerd to seamlessly integrate the full scope of a growing PT, OT, or SLP practice, regardless of size, scope, and specialty. Clinical, administration, front desk, billing, authorization management, compliance, etc, are completely integrated throughout the software to simplify and streamline total practice and operation processes. Customizable workflows, clinical templates, forms, and reports allow a practice to easily implement best-practices, organizational-excellence standards, and meet required regulatory requirements. TherapyRehab Plus also has a comprehensive suite of third-party integrations for advanced SMS texting, revenue cycle managment, home exercise programs, data analytics, and more. Product is designed to help an entire organization be more efficient and streamlined, and lead to improved patient care and enhanced financial management.

ReDoc by Net Health
(800) 411-6281, Option 3E
www.nethealth.com/ReDoc
[email protected]
Program: ReDoc
ReDoc powered by xfit is a cloud-based rehab therapy EMR from Net Health. It is fully integrated anywhere-access PT, OT, and SLP documentation, billing, and scheduling. ReDoc is designed to make practice management, reporting, and outcomes benchmarking extremely simple. The company encourages clinics to try its billing services solution and Net Health 360 professional services to leverage data and conquer the most complex workflow challenges. Users can stay connected and drive compliance with intuitive software engineered to have thought of everything.

Rev-Ignition
(844) 297-9944
www.rev-ignition.com
Program: Rev-Ignition
Rev-Ignition provides the benefits of revenue cycle management (RCM) software, coupled with billing and collection services, and much more. Fully integrated, custom configurable certified EHR designed for adult and pediatric rehab. Rev-Ignition's Professional business consulting and business analytics, combined with scheduling, billing, portals, dashboards, and custom tailored billing and collections services, were brought together with the aim of making this a total practice solution for providers.

theraoffice by Hands On Technology
(866) 562-8413
www.TheraOffice.com
Program: TheraOffice powered by Hands On Technology
TheraOffice is an EMR and practice management software designed by physical therapists to be the most adaptable software to a unique business. The company strives to be constantly committed to providing its customers with the necessary resources to achieve a fast, efficient, and customizable practice while fully complying with all the latest standards and requirements within today's evolving healthcare world. TheraOffice software was intentionally built with therapists in mind. Its meticulously streamlined interface was created to allow for a drastically quicker revenue cycle that sees clinics getting paid faster and more often. The fully integrated suite is built to be easy to learn, simple to implement, and offer a best-of-class EMR experience.

WebPT
(866) 221-1870
www.webpt.com
Program: WebPT
WebPT strives to be a leading physical therapy software platform for enhancing patient care and fueling business growth. Offering scheduling, documentation, billing, outcomes tracking, business reporting, and system integrations, WebPT's web-based solution was created to be ideal for any PT private practice—regardless of staff size or the number of clinics. WebPT reports that it has a 99% retention rate and a 99.99% uptime rate. Launched in 2008 and headquartered in Phoenix, the company has ranked on the Inc. 5000 list of America's fastest-growing companies for four consecutive years.