It takes a variety of specialized equipment and services to keep a physical therapy practice moving forward efficiently. Among the many products PTs look to for specialized services are lifts and furniture that help patients who have functional impairments complete their activities of daily living. Mobility impairments are also common among individuals who seek physical therapy, and these individuals oftentimes rely on clinicians to advise them about accessories that can help make activities of daily living safer and more comfortable. Products that help fulfill a variety of individualized needs are just some of the listings you'll find in this section.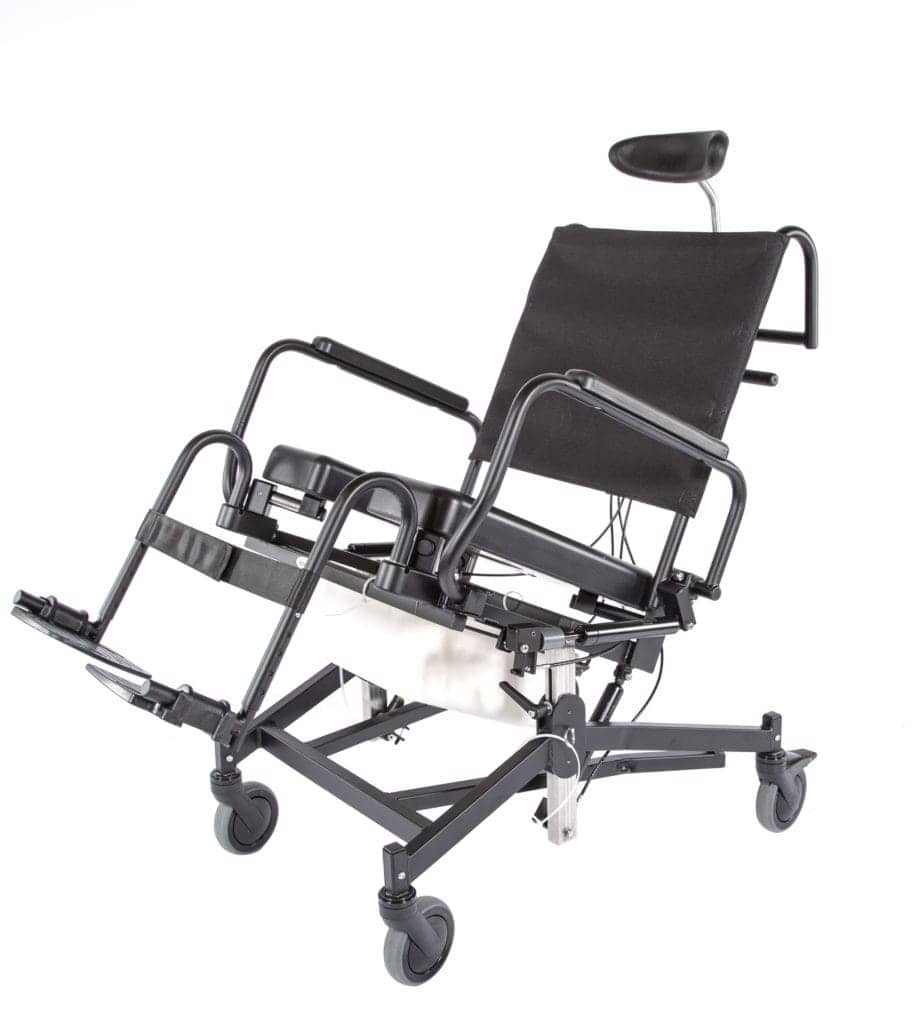 Shower/Commode Chair
ActiveAid, Redwood Falls, Minn, offers the 285TR, Rehab Shower/Commode Chair with Tilt, Recline, and Seat-Height Adjustment, featuring a stainless-steel frame with a reclining back and a tool-free, 4-way seat. The combination of tilt-in-space and recline is designed to easily accommodate complex positioning needs as well as provide support, comfort, and pressure relief. The chair's height adjustment allows it to be used over toilets or with a commode pan, providing versatility in homes or institutions.
For more information, contact ActiveAid, (800) 533-5330; https://activeaid.com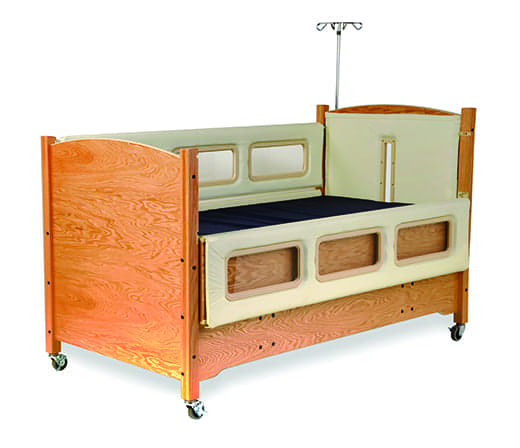 Special Needs Beds
SleepSafe Beds, available from SleepSafe Beds Inc, Bassett, Va, are built to be an ultra-safe solution to address problems with entrapment and falls for those with special needs, particularly children with physical and cognitive challenges. Three models, with safety rail height protection ranging from 8 to 36 inches above the mattress, are available in twin, full, and queen sizes. With more than 25,000 combinations available, each SleepSafe Bed is tailored to the safety and medical needs of the individual. The beds are designed to meet or exceed FDA guidelines on the seven Zones of Entrapment.
For more information, contact SleepSafe Beds Inc, (866) 852-2337; www.sleepsafebed.com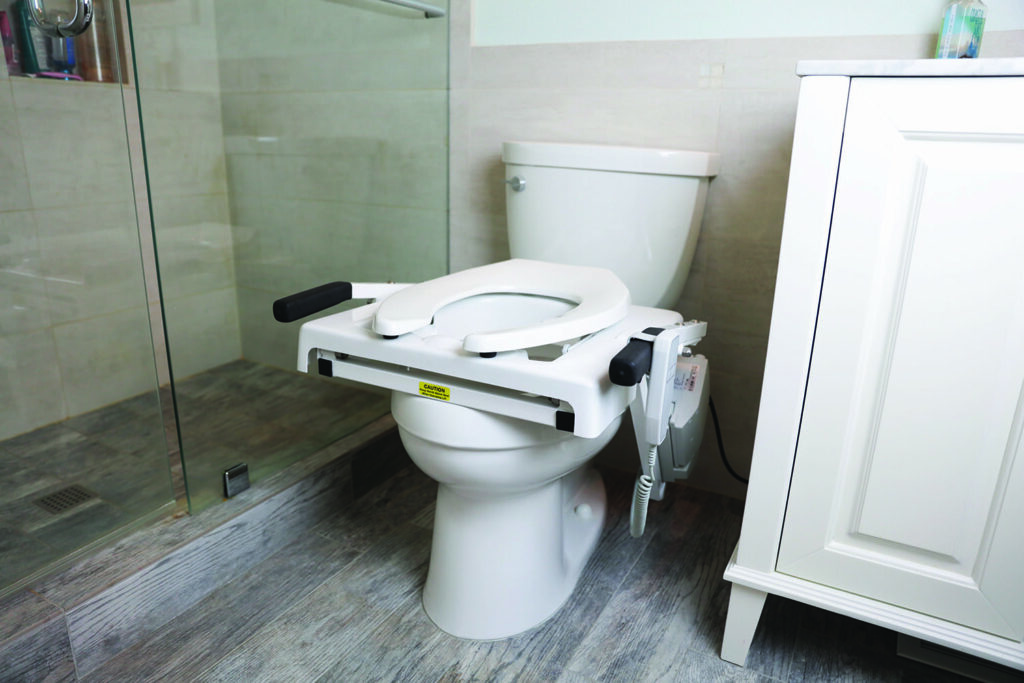 ORBIT Patient Transfer Lift
EZ-ACCESS, Algona, Wash, offers the ORBIT Patient Transfer Lift as a safe, convenient device to assist in lifting and transferring individuals who have limited mobility. This patient transfer lift features an articulating arm and single-post pivoting stanchion that both rotate 360 degrees and offer a reach of up to 5 feet in all directions, which can provide precise, all-around flexibility, even in tight spaces. The ORBIT's non-obtrusive design allows the unit to be placed in small bedrooms and bathrooms and can be used with a wide variety of beds. ORBIT's range of motion allows patients to be easily positioned wherever needed.
For more information, contact EZ-ACCESS, (800) 451-1903; www.ezaccess.com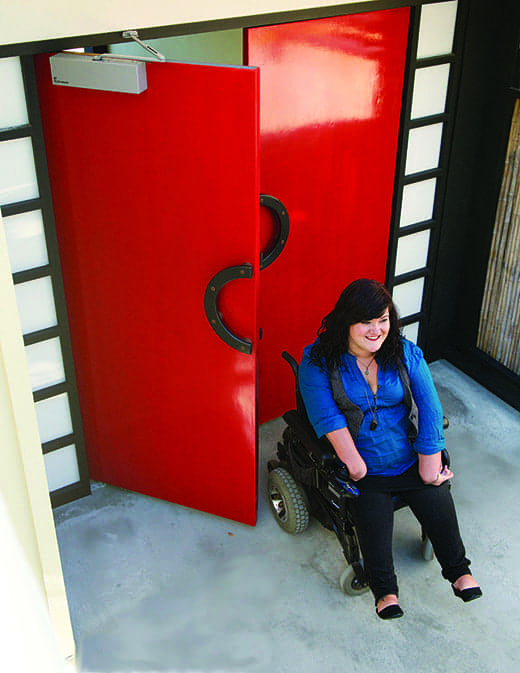 Door-Operating System
Manufactured by Open Sesame Door Systems Inc, San Leandro, Calif, the Open Sesame automatic door opener is engineered to easily attach to an existing interior or exterior residential door. The system is low voltage and uses a plug-in 24-volt transformer. The device can be operated from a wheelchair-mounted remote control for easy entry and exit. Special activation devices are also available for individuals who have little hand function. The door remains locked and secure, and no change of door hardware or keys is necessary. Attendants may use an exterior keypad (optional) or existing keys. For safety, the system continues to operate during a power outage on internal battery backup for several hours.
For more information, contact Open Sesame Door Systems Inc, (888) 973-7263; www.opensesamedoor.com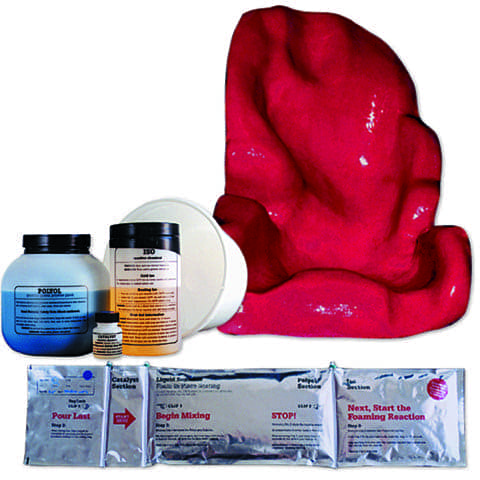 Liquid Sunmate FIPS (Foam-In-Place Seating)
This simple, 3-chemical, mix-and-pour, direct custom-molded seating system from Dynamic Systems Inc, Leicester, NC, produces a durable, high-performance, medical-grade, viscoelastic, open-cell, polyurethane foam FIPS cushion designed to help patients achieve advanced posture control and pressure relief. Six different support levels from extra-soft to semi-rigid, and four different unit sizes, are available. Create pediatric, adult, and bariatric wheelchair cushions or custom-molded parts. A DIY fabric-finished, waterproof insert can be completed in 2-4 hours or may be sent to the company for finishing. FIPS passes TB 117 with optional FRG additive available to pass stricter fire codes. Made in the USA with up to 42% plant-derived ingredients.
For more information, contact Dynamic Systems Inc, 855-SUNMATE (786-6283); www.sunmatecushions.com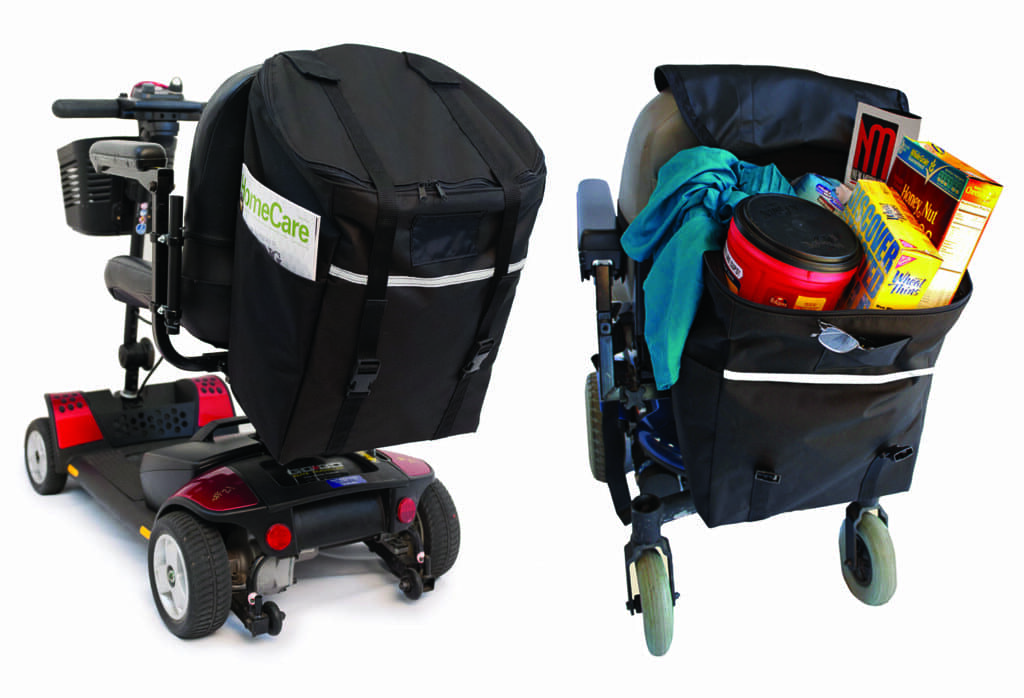 Storage Bag
DIESTCO Manufacturing Corp, Chico, Calif, has been a manufacturer of mobility accessories made in the USA for the past 29 years. The Monster Bag, DIESTCO's best-selling seatback bag, can be used to carry everything one needs while outside, enjoying life. The large storage bag and seatback bag are designed to secure belongings safely and securely behind the mobility device, promoting independence and confidence.
For more information, contact DIESTCO Manufacturing Corp, (800) 795-2392; www.diestco.com