The portable pain management solution Oska Pulse has received a 2018 MedTech Breakthrough Award in the "Best New Technology Solution – Pain Management" category, according to Carlsbad, Calf-headquartered Oska Wellness, in an announcement.
This is the second MedTech Breakthrough win in a row for Oska Pulse. In 2017, it was awarded the "Best IoT Healthcare Wearable Device."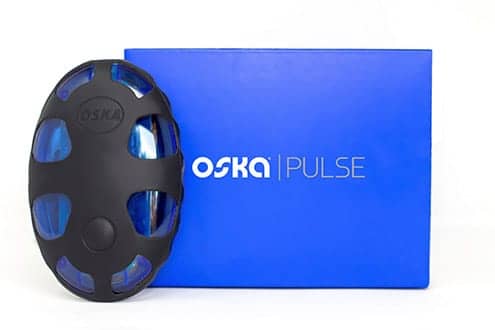 "All of us at Oska are excited to receive this second award from MedTech, who have recognized Oska's mission to provide non-invasive, drug-free pain management solutions," says Greg Houlgate, founder, chief business development and product officer for Oska Wellness, in a media release. "This is an important industry recognition for our young company and our flagship device, Oska Pulse."
The MedTech Breakthrough Awards honor excellence and recognize the innovation, hard work, and success in a range of health and medical technology categories, including Patient Engagement, Electronic Health Records (EHR), mHealth, Medical Devices, Medical Data, and many more. This year's program attracted more than 3,000 nominations from more than 10 countries.
"We are thrilled to recognize Oska Wellness and congratulate them on back-to-back industry recognition for their innovative health tech product, the Oska Pulse," states James Johnson, managing director, MedTech Breakthrough.
"The level of innovation displayed by nominees in the MedTech Breakthrough Awards program is incredibly high, and Oska Wellness was able to stand out once again to take home the trophy, a significant achievement for the company. Congratulations to the entire Oska Wellness team, and we look forward to seeing continued innovation and success from them in the future."
Oska Pulse is a safe, easy-to-use, portable and wearable health technology product designed to help reduce muscle stiffness, temporarily relieve minor pain, and increase mobility for people who have acute or chronic pain, the release continues.
[Source(s): Oska Wellness, PR Newswire]