As part of National Athletic Training Month (NATM) in March, Athletico Physical Therapy is hosting an Athletico Cares Virtual Blood Drive to support patients with serious medical conditions, including individuals who are fighting COVID-19.
"Hosting a virtual blood drive is consistent with Athletico's greater purpose of empowering people, inspiring hope, and transforming lives. With a simple blood donation, we have the ability to help save the life of someone who could be a coworker, patient, loved one or neighbor. The short amount of time it takes to donate can mean a lifetime to a patient with a serious medical condition. We urge eligible donors to join us in the selfless act of giving blood."

— Jason Bannack, VP of Athletic Training
This year's NATM theme is "Athletic Trainers Are Essential to Health Care."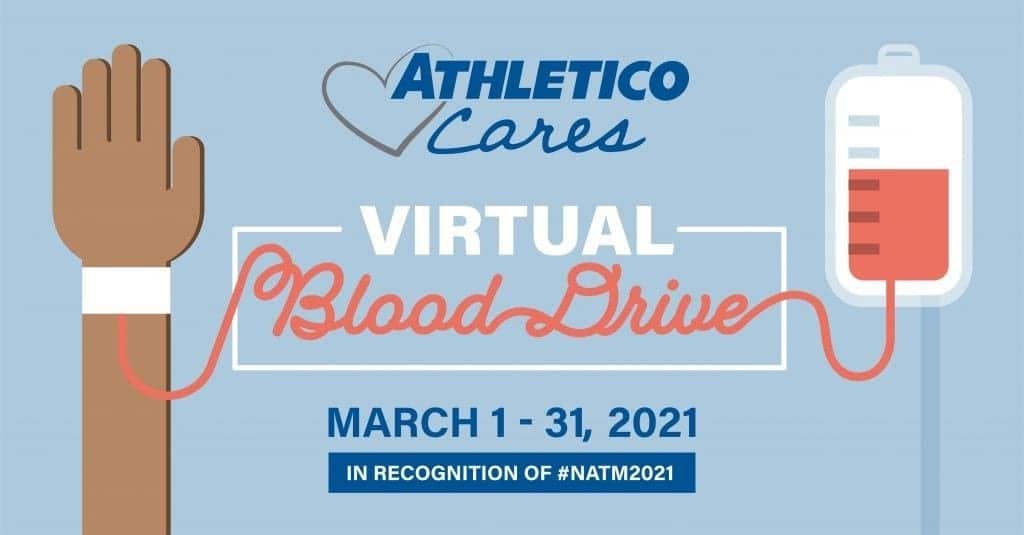 During the blood drive, Athletico's 400+ athletic trainers will be donating blood as an opportunity to give back to the community, and will be encouraging others to do the same. Athletico has partnered with the American Red Cross to enable people to quickly and easily find donation opportunities closest to them.
Athletico's blood drive supports the American Red Cross, a not-for-profit organization that supplies about 40% of the nation's blood. Donors of all blood types are needed, especially those with types O negative, B negative and A negative. According to the Red Cross, type O negative is the universal blood type that can be safely transfused to anyone, and is often used to treat trauma patients, a media release from Athletico Physical Therapy explains.
For more information about the blood drive, and to find a convenient location to donate blood, visit the American Red Cross.
[Source(s): Athletico Physical Therapy, PR Newswire]