Compiled by Physical Therapy Products staff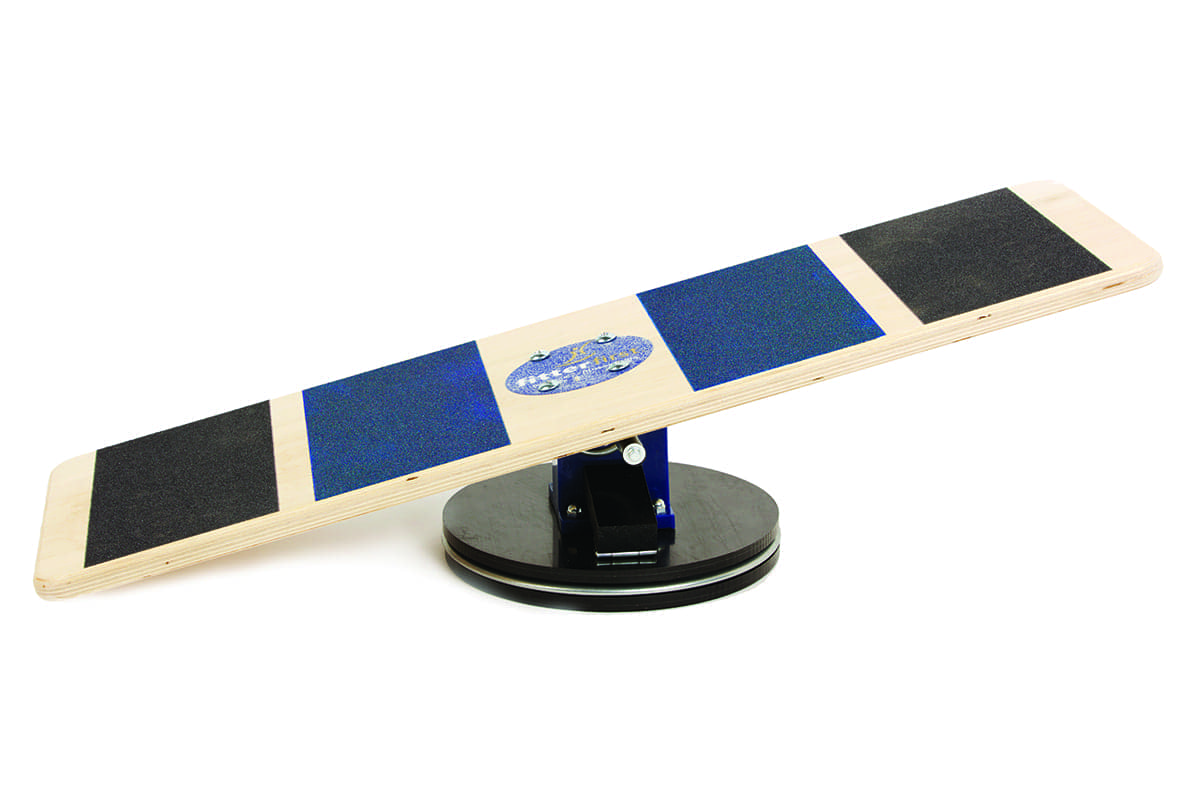 Balance Board
Calgary, Alberta, Canada-based Fitter International Inc offers the Fitterfirst Extreme Balance Board Pro, built to train balance and coordination, increase proprioceptive awareness, and improve ankle and knee strength and core power. Features include front-to-back and side-to-side movement, 360-degree rotation for an added balance challenge, support pegs to increase stabilization, and durable birch construction with a nonslip top. The Extreme Balance Board Pro can be useful as a training tool for athletes and for anyone looking for a greater challenge.
For more information, contact Fitter International Inc, (800) fitter-1 (348-8371); www.fitter1.com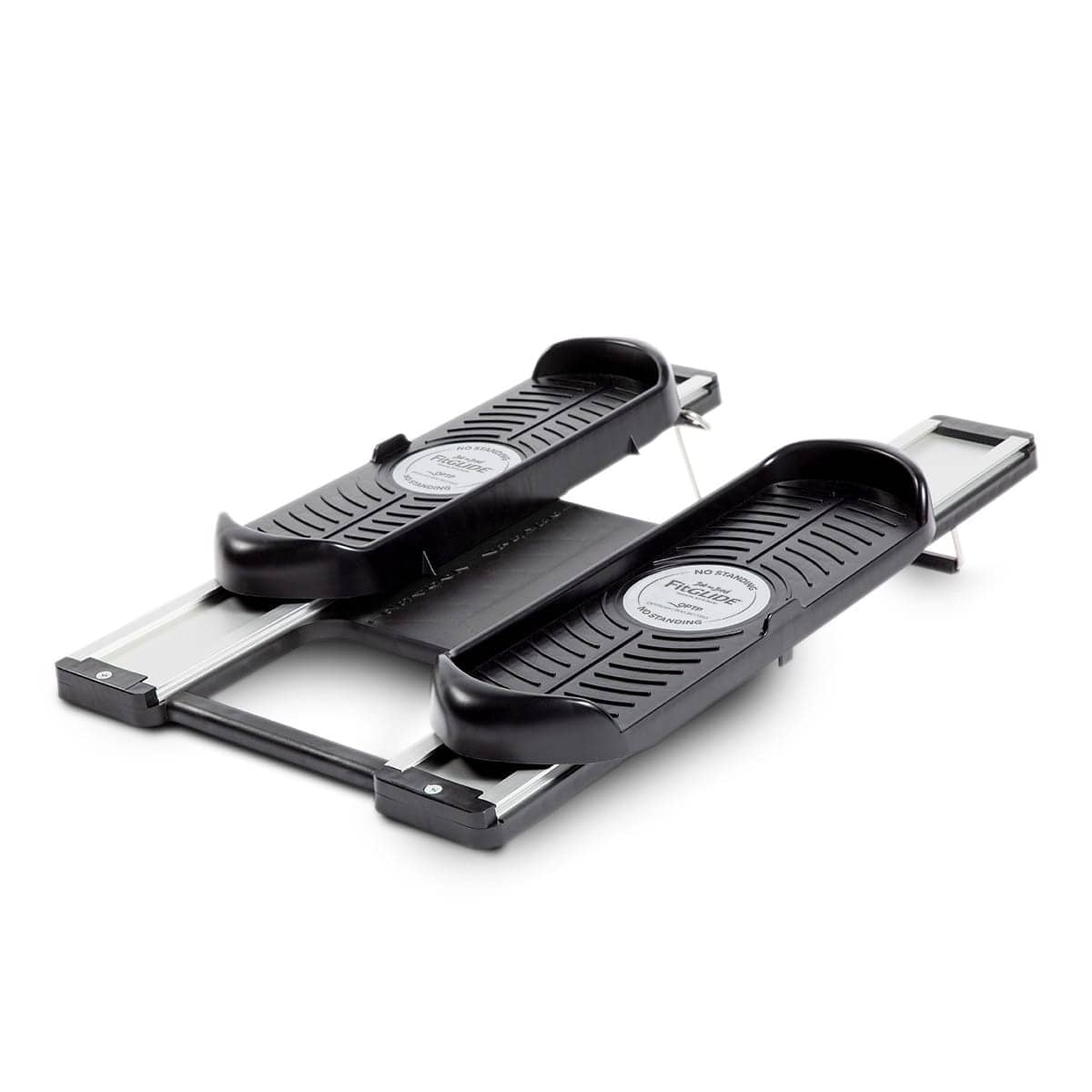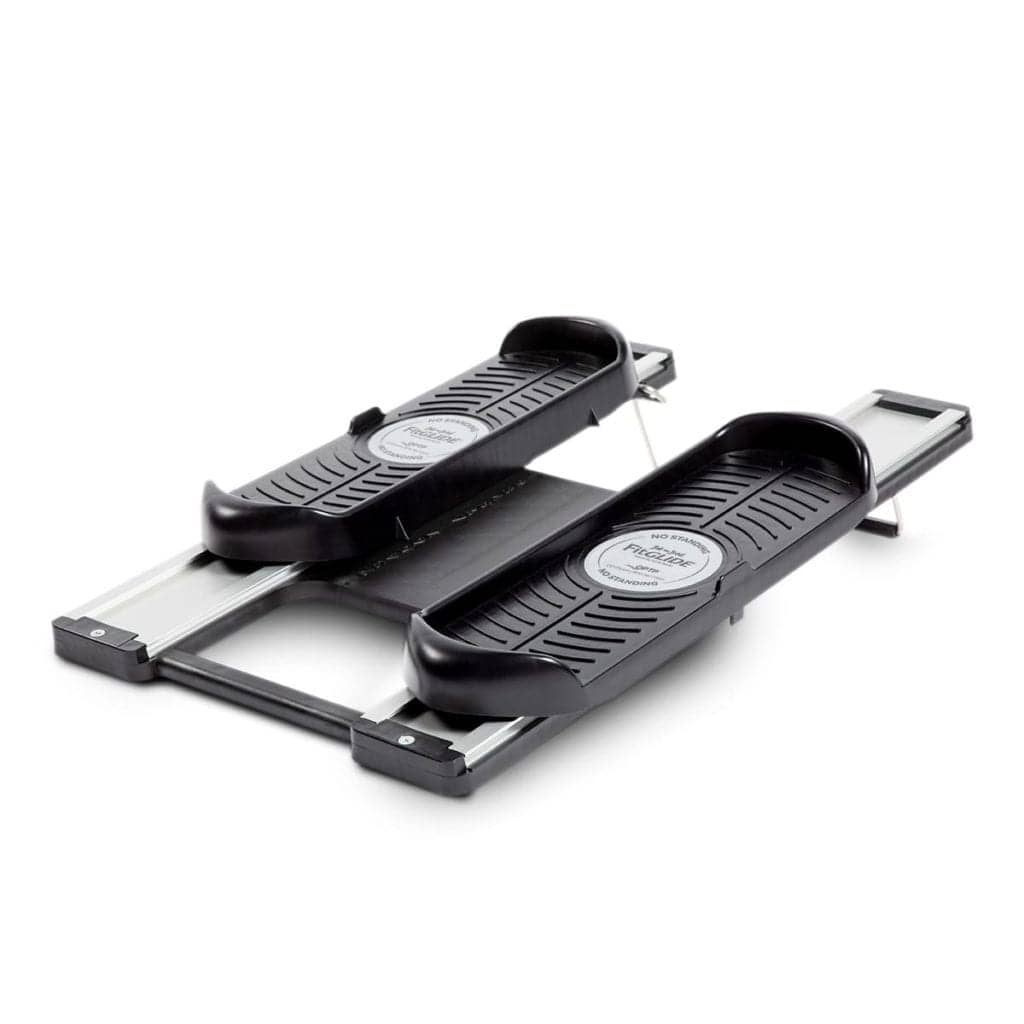 FitGLIDE by Bob & Brad
Developed by physical therapists Bob Schrupp and Brad Heineck, the FitGLIDE from OPTP, Minneapolis, is designed to be an easy-to-use tool for rehabilitation of the lower extremities and for seated exercises. The device can be used in flat position, or on an incline or decline, and is made to slide smoothly for low-impact exercise to help increase range of motion, improve joint and muscle strength, promote synovial fluid, increase blood flow, and provide cardiac benefits. This lightweight, portable tool can be extremely helpful for individuals who are recovering from injury or surgery, including knee replacement, ACL or PCL surgeries, hip replacement, fracture, or stroke. It can also be ideal for exercises without risk of falling or injury, specifically for those with arthritis or poor balance.
For more information, contact OPTP, (800) 367-7393; www.OPTP.com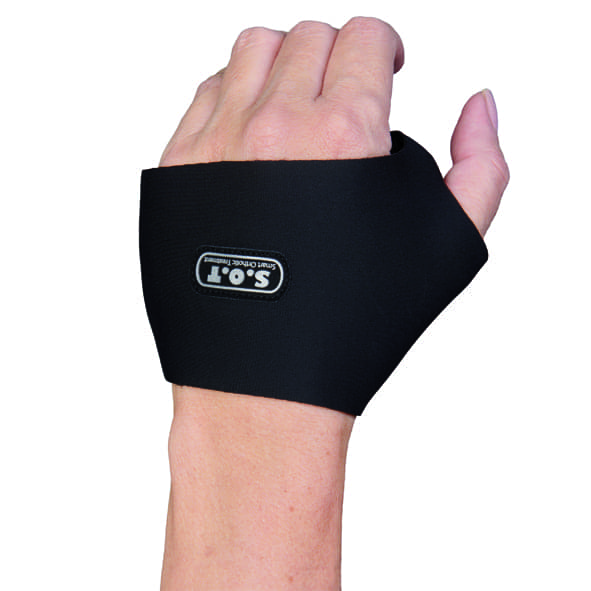 Smart Orthotic Technology, Thumb Orthosis
Allard USA Inc, Rockaway, NJ, introduces a unique, anatomically shaped orthosis for the thumb and palm as part of its Smart Orthotic Technology line. The SOT Thumb Orthosis is designed to restrict movement in the CMC and MCP joints and to support the hand's arch. This is done by positioning the thumb's joints and muscles in a comfortable resting position. The SOT Thumb will help to avoid overstretched ligaments that can lead to joint subluxation. The SOT Thumb orthosis has an aluminum core that can be easily formed to fit individual anatomy. It can act as an excellent alternative to a custom-made thumb orthosis.
For more information and to receive a free Tips & Tricks Brochure, contact Allard USA Inc, (888) 678-6548; www.allardusa.com or [email protected]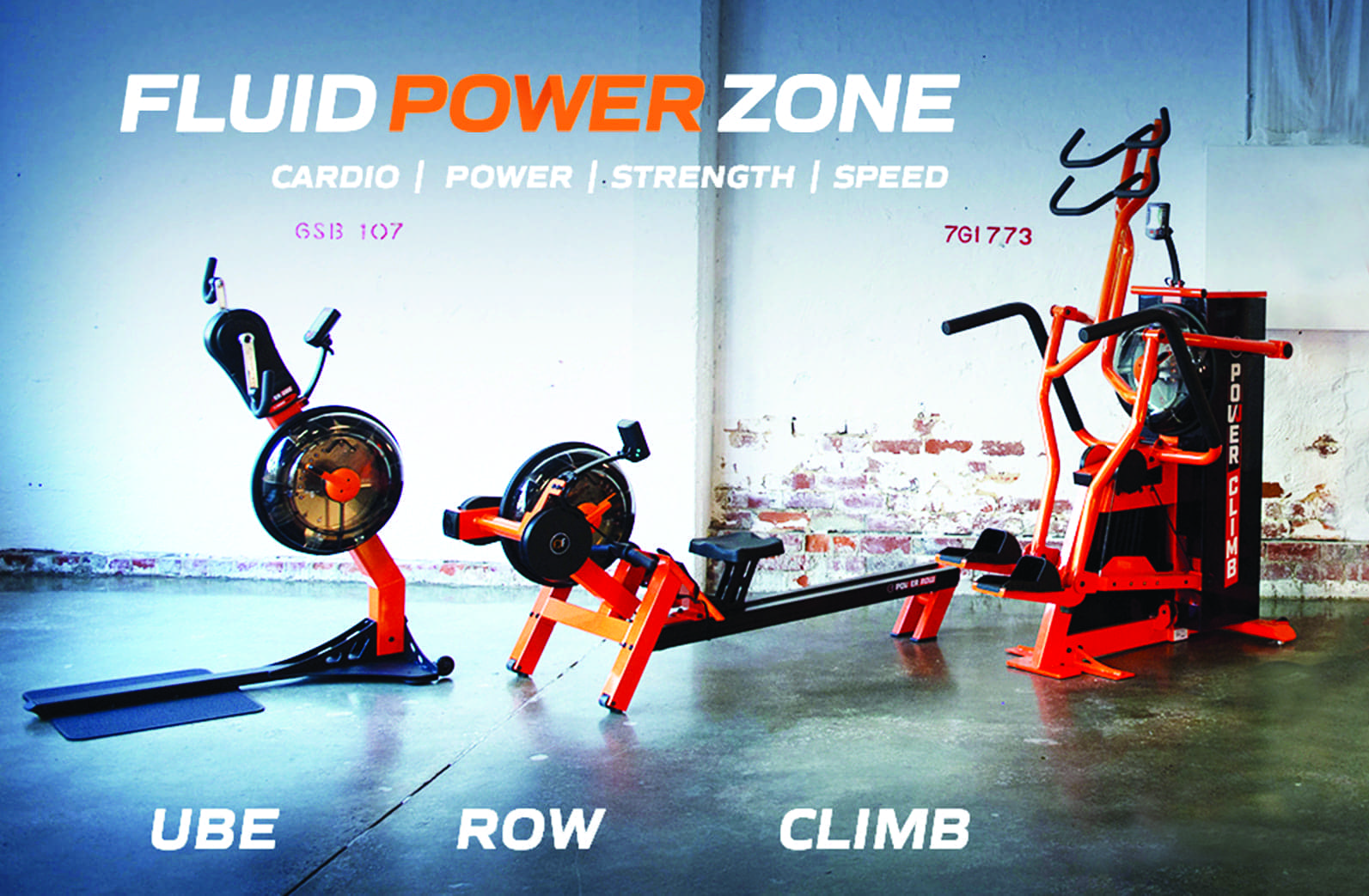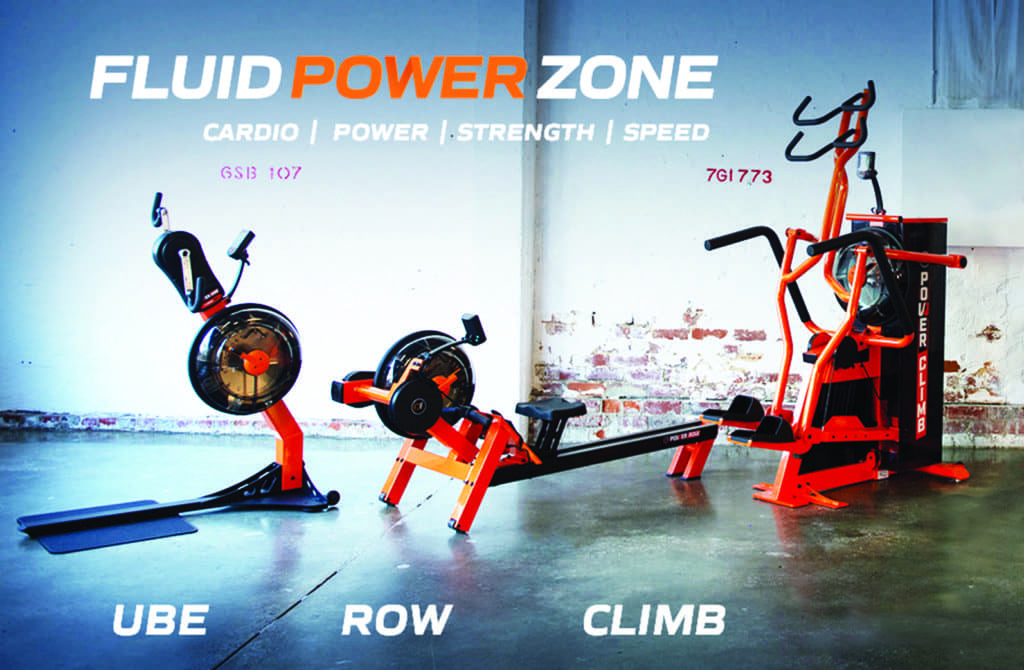 Concentric Phase Power Training
FluidPowerZone, available from First Degree Fitness, features the Twin Tank adjustable Fluid Resistance system. Key features include concentric phase power training with the ability to control speed, load and range, as well as peak power through the entire range of motion regardless of mechanical advantage, muscular fatigue, or individual ability. The lack of eccentric load of these devices allows for an extremely high volume and intensity of training with less recovery time and risk of injury. FluidPowerZone equipment is designed to provide complete control over speed, load and ROM, and can be applied to sport specificity, rehabilitation and functional training. The power of each stroke is measured to make sure users stay in their Power Zone. As a technical tool, concentric fluid power training can safely teach and reinforce proper pattern recruitment.
For more information, contact First Degree Fitness; www.fluidpowerzone.com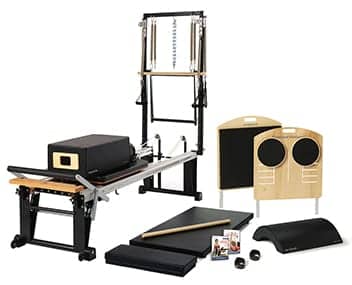 Pilates Rehab Mat/Reformer Bundle
The Rehab V2 Max Plus Reformer from Merrithew, Toronto, features a higher carriage for use in physical therapy and physiotherapy clinics and facilities that cater to a senior or mobility-challenged client base. Instruct and perform core stability, peripheral mobility, and plyometric exercises. The equipment features removable and changeable parts to add exercise content and variety. The package includes a jumpboard, arc barrel, rotational diskboard deluxe, and ankle straps.
For more information, contact Merrithew, (800) 910-0001; www.merrithew.com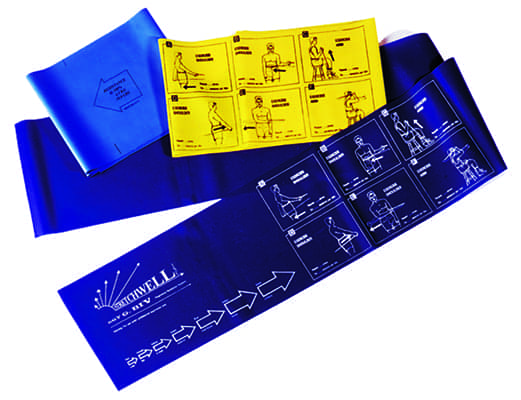 Latex Resistance Bands and Tubing
Stretchwell Inc, Warminster, Pa, offers a range of latex resistance bands and tubing. Since its debut in 1994, the company has produced its flagship product, Fitlastic Therapy Bands, using high-quality and green-friendly continuously dipped latex sheets. Stretchwell reports that the bands contain almost no soluble proteins and are color-coded by the "ROY G BIV" progressive system of resistance. The 18-foot, 75-foot, and 150-foot rolls are marked every foot to allow for easier cutting, measuring, and identification.
For more information, contact Stretchwell Inc, (888) 396-2430; www.stretchwell.com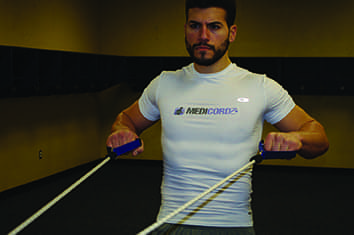 Training Gear
NZ Manufacturing Inc, Tallmadge, Ohio, offers the MediCordz Safety Bungee, which is built to provide rehab and strengthening with the added safety and security of strong and durable high-grade bungee. The patented line of USA-made products provides seven progressive resistance levels from which to choose. MediCordz Safety Bungee can provide resistance in rehab and exercise without the concern for allergies and possible breakage sometimes associated with latex bands. The dedicated Upper Body (shown here) is used in upper body and for stabilization exercises. MediCordz rehab training tools are designed to provide maximum function and comfort while withstanding rigorous use.
For more information, contact NZ Manufacturing Inc, (800) 886-6621; www.nzcordz.com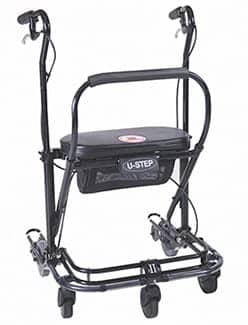 Advanced Neurological Walker
Skokie, Ill-based In-Step Mobility Products created the U-Step Neuro as an advanced neurological walker that is reimbursable by Medicare and other insurances. As compared to rollators, the U-Step offers greater stability, maneuverability, and control—essential for severe walking conditions. In addition to the company's standard handle bars, its platform version is built to be excellent for stroke and brain injury, as well as for those with a weak torso or stooped posture. Also new is a press-down brake version, ideal for those with poor hand strength. For Parkinson's patients the laser and auditory cueing reduces walking hesitation. A 60-day trial program is available for rehabilitation centers.
For more information, contact In-Step Mobility Products Inc, (800) 558-7837; www.ustep.com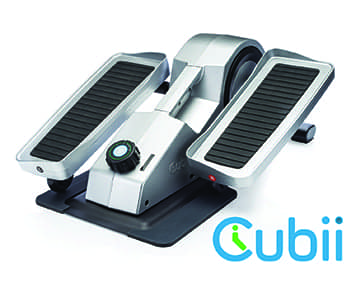 Compact Seated Elliptical
Cubii manufactures a compact seated elliptical featuring a patented design that delivers low-impact, non-weight bearing pedal movement. The low-profile and compact unit is engineered to provide a full range of motion to work all lower extremities from ankles to glutes, with eight levels of resistance that can adjust as users progress. Additional features include non-skid, one-size-fits-all pedals that eliminate awkward pedal straps, a rim bordering on the pedal for added safety, and a large handle for easy transportation.
For more information, contact Cubii, (844) 282-4401; https://www.cubii.com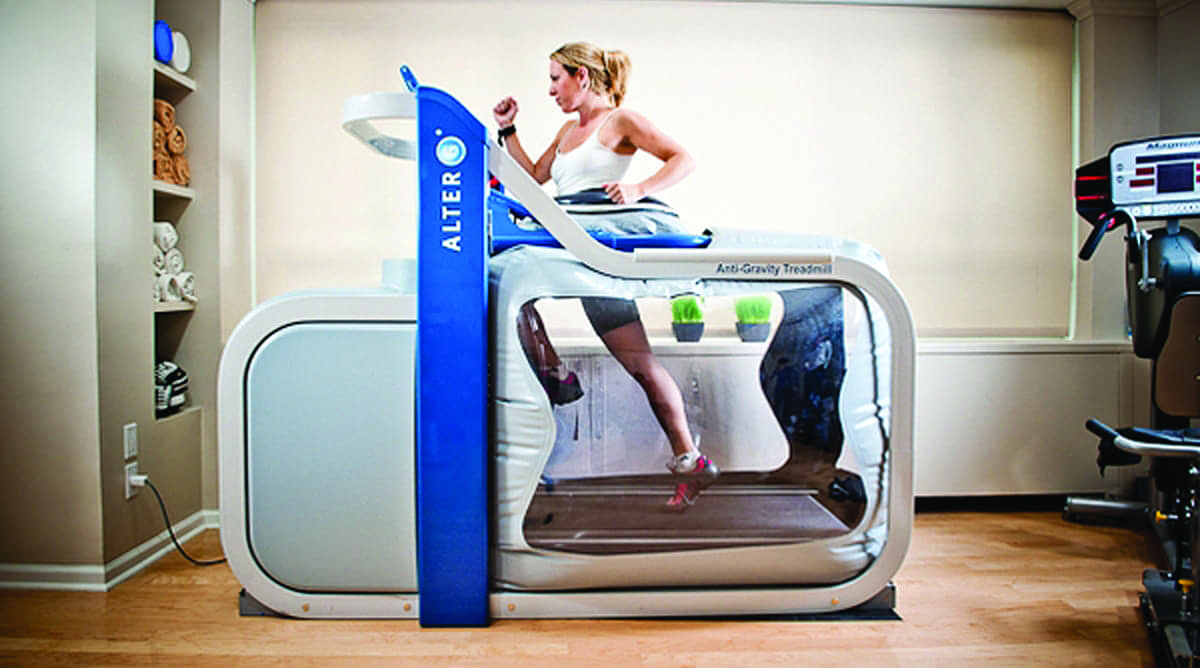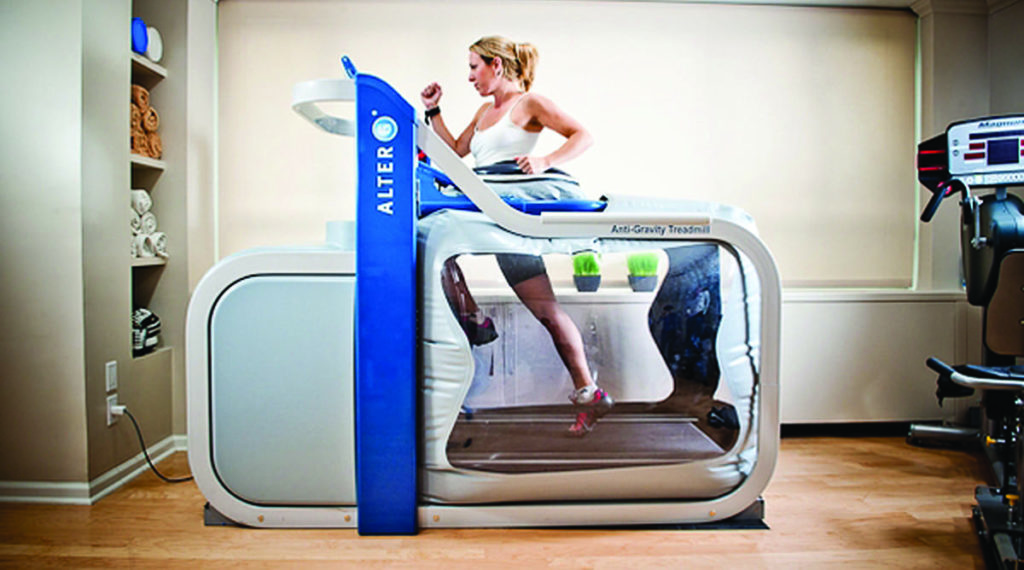 Anti-Gravity Treadmill
The AlterG Anti-Gravity Treadmill from AlterG Inc, Fremont, Calif, uses NASA's differential air pressure technology to provide gentle and precise unweighting, without affecting natural gait mechanics. Therapists can help their patients reclaim their mobility, whether they are recovering from injury, rehabbing from surgery, or working through a chronically debilitating condition, such as Parkinson's disease or osteoarthritis. The Anti-Gravity Treadmill can take patients down to 20% of their full body weight, adjustable in 1% increments. This helps therapists pinpoint the level of support needed for each patient and progress their rehab, minimizing backsliding while maximizing results.
For more information, contact AlterG Inc, (510) 270-5900; www.alterg.com