Injuries to the lower extremities ranging from internal tibial rotation to ankle instabilities and dysfunction are common to the physical therapy clinic. Braces and orthoses can provide an appropriate solution for certain individuals affected by lower extremity injuries, and therapists should be up to date on the latest designs, materials, and functions. This section provides an overview of important options for fit and support for off-the-shelf and custom products.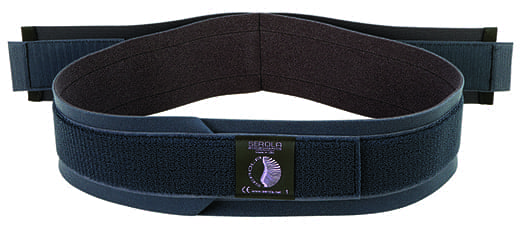 Serola Belt
Loves Park, Ill-based company Serola Biomechanics Inc designs and manufactures innovative high-quality orthopedic braces and supports, including the Serola Belt. The Serola Belt is engineered to normalize function in the SI joint and provides stability to the base of the spine, increasing strength throughout the back, hips, and legs. The company reports that its products are recommended and used by top healthcare clinics in more than 40 countries worldwide. The high-quality support devices are built to allow users to wear them while enjoying their favorite activities.
For more information, contact Serola Biomechanics Inc, (800) 624-0008; www.serola.net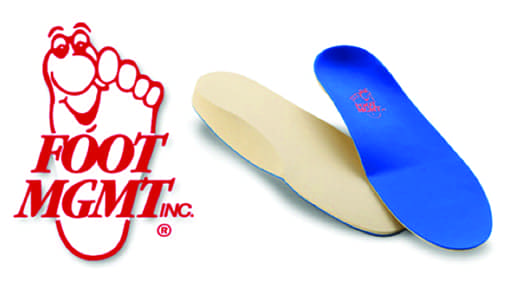 Semi Rigid Foot Orthotic
Foot Management, based in Pittsville, Md, has manufactured custom-made foot orthotics for 40 years. The company's Ortho-Arch is a semi rigid foot orthotic built to aid in shock absorption, pressure relief, and biomechanical control while remaining flexible and allowing the foot to be a mobile adapter. The Ortho-Arch can be combined with any of Foot Management's accommodations or Turf Toe plates for a truly custom device.
For more information, contact Foot Management Inc, (410) 835-3668; www.footmanagement.com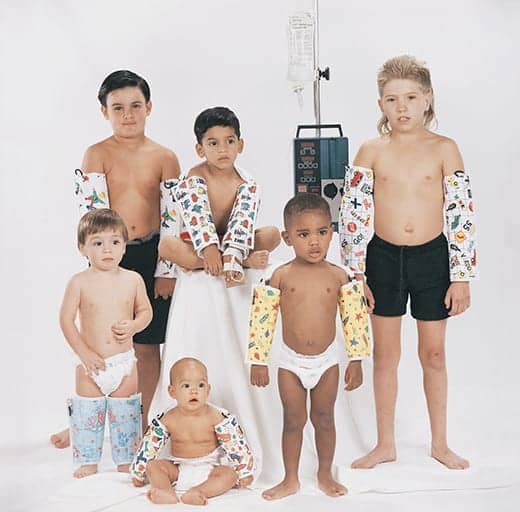 Arm and Leg Immobilizer
The Medi-Kid Co Inc, Hemet, Calif, manufactures and distributes Pedi-Wraps pediatric arm and leg immobilizers. Medi-Wraps are also available in adult sizes. The company's products are designed to be used following surgery; to cover and protect injuries, sutures, and bandages; during treatments; or to prevent many self-inflicted injuries. Fast and easy to use, they are made with soft cotton fabrics and feature kid-friendly prints and solid colors. In addition, they are machine washable and dryer safe.
For more information, contact The Medi-Kid Co Inc, (888) 463-3543; www.medi-kid.com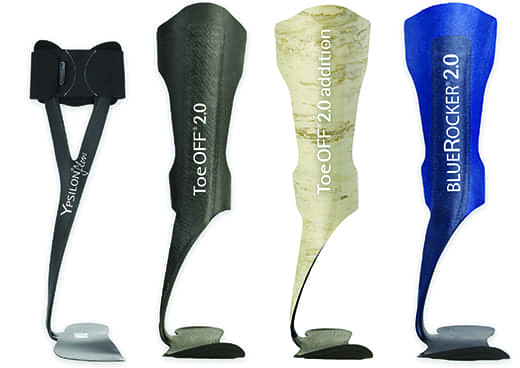 Dynamic Response AFOs
Allard USA, Rockaway, NJ, offers a line of dynamic response, floor reaction, carbon composite AFOs. Users can choose from a variety of products to meet specific patient needs. These products include the Ypsilon or Ypsilon FLOW for mild to moderate foot drop only; ToeOFF and ToeOFF 2.0 for mild to moderate involvement and ankle instability; BlueROCKER and BlueROCKER 2.0 for foot drop with severe ankle instability and/or proximal neuromuscular weakness/deficits; and the KiddieGAIT/KiddieROCKER for pediatric patients.
For more information, contact Allard USA, (888) 678-6548; www.allardusa.com