Excy announces an upgraded version of its free Mobile Coach platform for its XCR 300 portable upper body ergometer. Now featured are on-demand physical therapy video tutorials and training illustrations.
The new on-demand training for the XCR 300 builds on existing training content for the Excy XCS 200 portable exercise bike series. For both devices, users can select from live and guided workouts, watch physical therapy videos, as well as keep track of results over time within the Excy Mobile Coach for iOS and Android.
"The XCR 300 is designed for every body, whether you're able-bodied, or physically challenged, a skilled athlete, or someone who just wants a better upper body workout," says Excy co-founder and CEO Michele Mehl, in a media release.
"By incorporating XCR 300 digital training from physical therapists in our Mobile Coach, we can help anyone create effective upper body exercise programs that target strength, endurance, intensity, agility, stability, range of motion, and balance."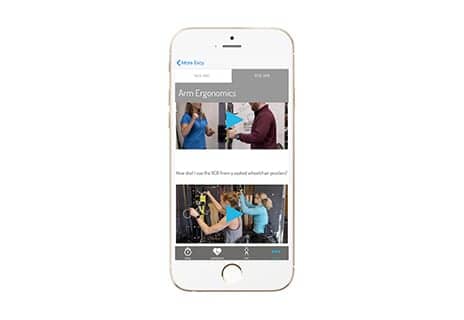 The XCR 300 upper body ergometer is suitable for all ages at any performance levels and empowering individuals, rehab professionals, and personal trainers to better manage upper body fitness and physical therapy goals. It works with any squat rack to help gyms, hotels, and physical therapy clinics offer better upper extremity fitness solutions, especially for those with limited mobility and rehab needs.
The XCS 200 portable exercise bike, also supported by the Excy Mobile Coach, is designed for use by individuals, hospitals, and physical therapists worldwide. It is engineered to turn any chair into a recumbent exercise bike, tone and sculpt arms with versatile upper body ergometer positions, and strengthen legs with floor, desk, bed, and step cycling.
[Source(Excy, PRWeb]