Flint Rehab offers stroke, brain injury, and spinal cord injury patients tools to continue their exercise and rehabilitation activities. These tools include FitMi and MusicGlove, with options for use at home or in the clinic.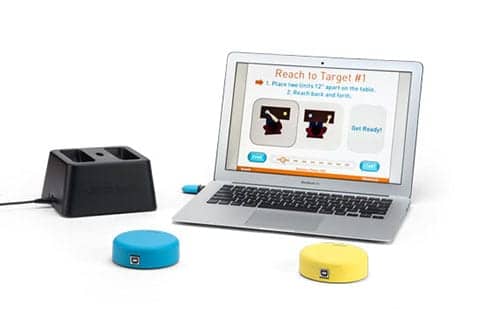 FitMi is an interactive home therapy device designed to help patients who experienced a stroke or neurological injury to improve their strength and dexterity. It consists of two wireless pucks and a therapy app that choose exercises tailored to the patient's stage of recovery. As the patient improves, the FitMi exercises and difficulty levels increase to optimize their recovery, according to the Irvine, Calif-based company.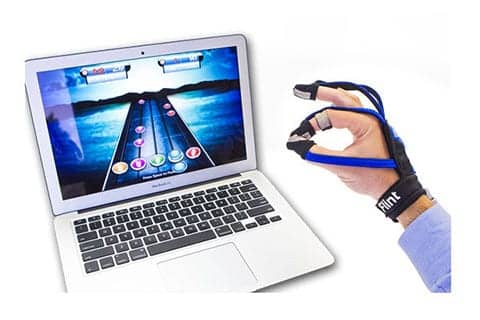 MusicGlove is rehabilitation tool designed to improve hand function. While wearing the device, users perform hand and finger exercises while playing along with a musical game. Simply place the device on the hand, plug it into a personal laptop or Flint tablet, and press play. Then make pinching movements as the musical notes move along the screen, per the company website.
For more information, visit Flint Rehab.
[Source: Flint Rehab]