The Hanging Handles by Bob and Brad are an exclusive new training product created by physical therapists Bob Schrupp and Brad Heineck. Available from OPTP, Minneapolis, they provide a simple, easy way to perform exercises to help decompress the thoracic and lumbar spine (mid- and low-back) and promote the health and range of motion of the shoulders.
Designed to withstand 275 lbs each, the Hanging Handles are easy to assemble and can be used for a variety of simple, fast exercises that can be done on a daily basis to promote grip strength, shoulder stability, core stability and even improved posture.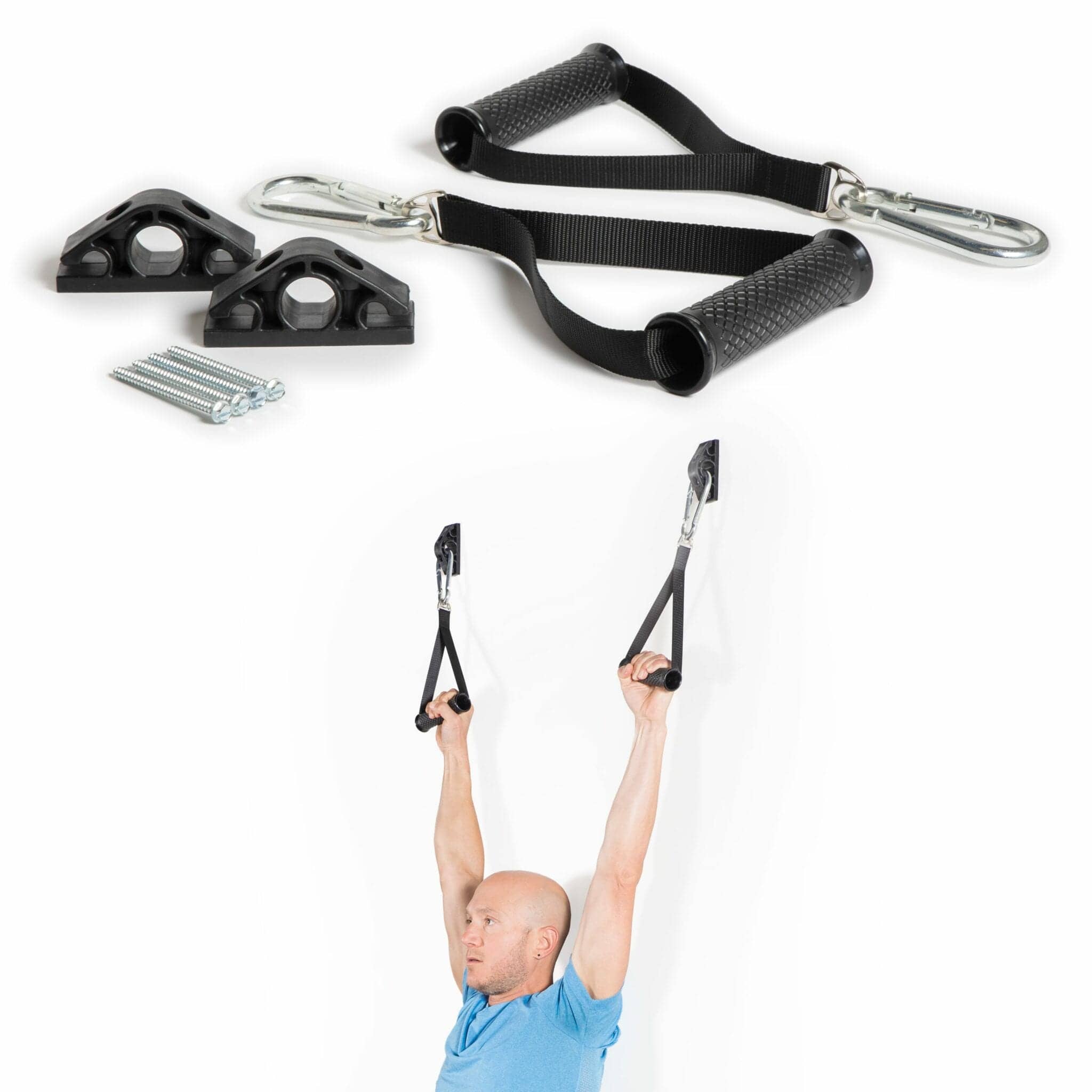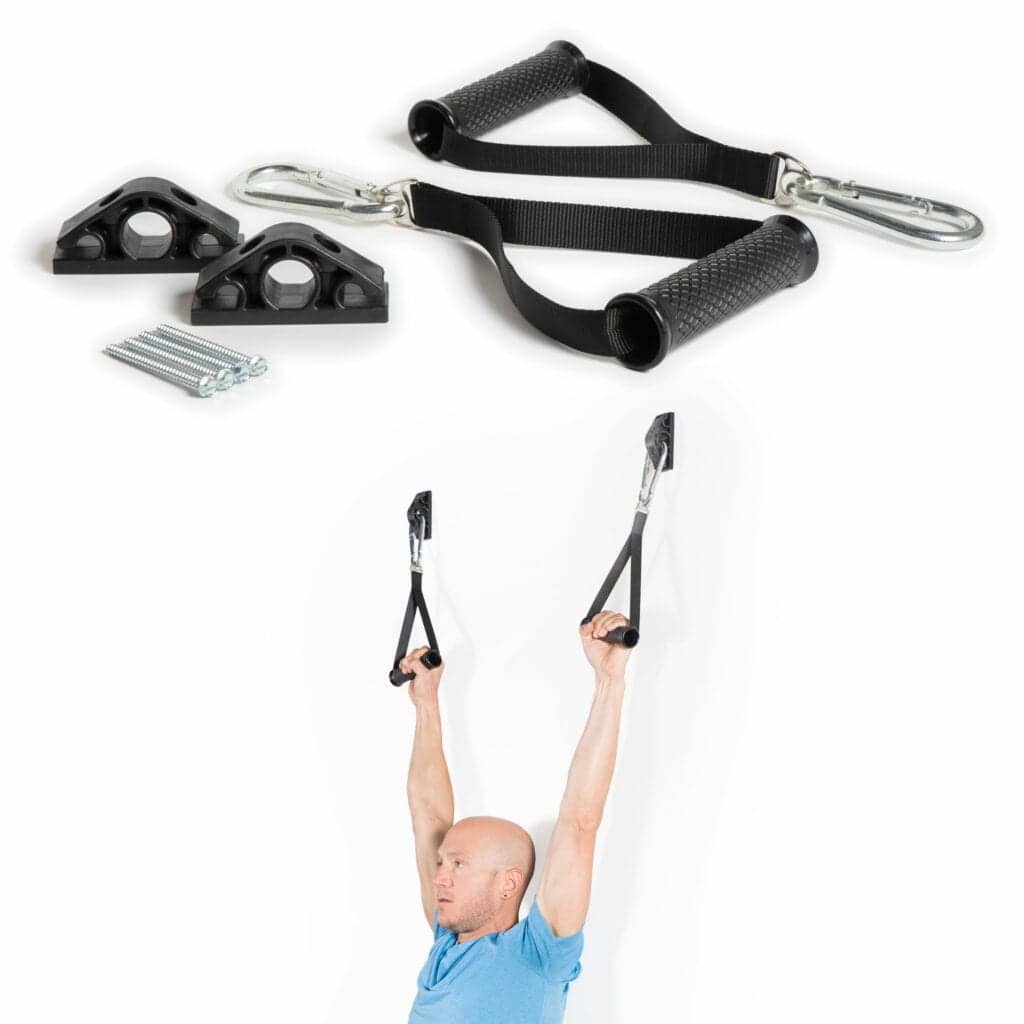 Exercises you can do with the Hanging Handles include:
Passive Hanging
Active Hanging
Full Back Stretch
Mid- and Low-Back Stretch
Core Strengthening
Shoulder Stretch and Grip Strengthening
Back, Shoulder and Arm Strengthening
Hanging Handles set includes:
Two handles
Two carabiner clips
Two wall anchors
Mounting hardware (four lag screws)
Instructions
Exercise poster
The product includes an instructional brochure and access to videos demonstrating exercises.
Bob Schrupp, PT, MA and Brad Heineck, PT, CSCS, have over 50 years of combined experience providing physical therapy services to patients in a variety of settings. In 2011, they started the YouTube channel "Bob & Brad." The channel now has more than 1 million subscribers, prompting Bob and Brad to nickname themselves "The two most famous physical therapists on the internet."
For more information, visit OPTP.
---
Related Content:
Introducing the New Slings Myofascial Training Tools from OPTP
OPTP Introduces the Grip & Forearm Strengthener
OPTP Publishes a New Manual Therapy and Pain Science Book from Adriaan Louw