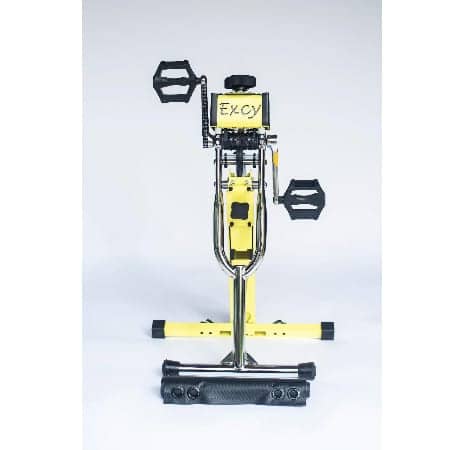 Excy now offers month-to-month and rent-to-own programs to help make its high-end exercise equipment more accessible, the company notes in a news release.
The Excy portable exercise bike is designed to integrate both upper and lower body cycling equipment into a single compact device that adjusts easily to become a recumbent exercise bike, upper body ergometer, step cycle, bed pedal exerciser, and range of motion trainer. Excy also provides a free mobile coaching application for Android and iOS with live, on-demand, and guided training from physical therapists. Rental fees vary based on the model and terms selected. Products can be returned and payments stopped at any time, according to the company in a news release.
The rent-to-own program is available for all Excy products at retail costs. A small down payment is required, with the remaining payments divided into monthly installments. Down payments and monthly terms vary based on the product selected and start for as little as $299 down and $34 per month. The renter then owns the device at the end of the term.
Month-to-month rentals are available for Excy's XCS 260 model. The down payment is $149 and $59 per month.
"We understand that many people who need access to our device have lost income or gained medical expenses due injury, illness or a disability, yet have medical fitness requirements to help improve their health," says Excy co-founder and CEO Michele Mehl, in the release.
"We are committed to eliminating the barriers of exercise for all, not only with the inclusive design of our hardware and software, but in every aspect of building the company. We believe our new exercise equipment rental programs finds the sweet spot to make the convenience of Excy's quality, versatility, and utility more affordable when they need it most."
For more information, visit Excy.
[Source(s): Excy, PRWeb]