Biodex Medical Systems Inc enhances its recently released Advantage BX software with new reporting capabilities focused on safely returning injured athletes back to play.
The software includes a Return-to-Play report that displays isokinetic test results with clear pass/fail to aid in communication with physicians and athletes throughout the athlete's recovery.
[ RELATED: Biodex Releases Redesigned Software for the System 4 Dynamometer ]
The new report is a response to the recent resurgence of isokinetic strength testing after ACL reconstruction. Research has shown strength symmetry and balanced hamstring to quadriceps ratios are major components of return-to-play criteria to reduce reinjury after ACL-R. Other criteria include functional test symmetry, agility testing, psychological readiness, and time.
Backed by current research and supported by a panel of experts, the report is designed to give patients and referring physicians the added confidence they are ready to return to play, according to a media release from Biodex.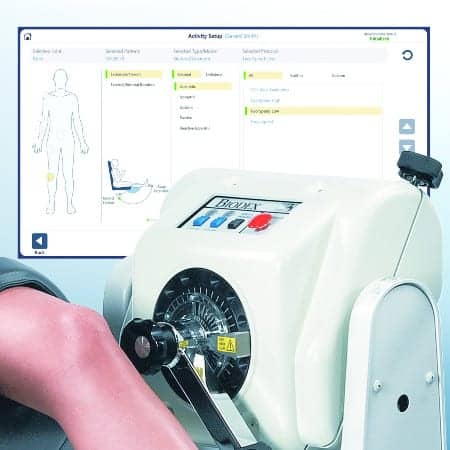 "The high failure of ACL reconstruction and the debate of when to return to play is a very active conversation throughout the world," states Ed Behan, Senior Vice President, Market Development at Biodex, in the release. "The new report is a first, and we're grateful to have had so many key opinion leaders participating in its creation."
For more information, visit Biodex.
[Source(s): Biodex Medical Systems Inc, PRWeb]