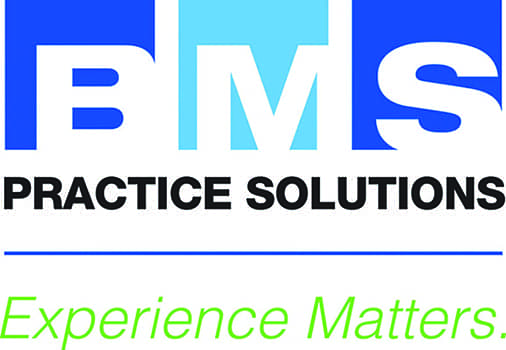 BMS Practice Solutions
(800) 478-2778
www.bmspracticesolutions.com
Program: RevFlow
Technology is most powerful when blended with experience. BMS Practice Solutions, based in Upland, Calif, has worked for almost 30 years to provide excellence in A/R management, which is a core focus of the company. In 2017 the company expects to collect $500 million on behalf of its clients. BMS Practice Solutions strives to understand how to make practices more profitable, and reports that it has billed more than 4.2 million visits for more than 900 physical therapy practice locations in 42 states. Those statistics speak to the company's experience and approach. Providing guidance, education, and ongoing personal support are the prime aims for BMS Practice Solutions, which the company applies to helping its customers maximize every aspect of the practice management platform it provides.

Practice Perfect EMR + Management Software
(855) 508-4409
www.practiceperfectemr.com
Program: Practice Perfect EMR + Management Software
Practice Perfect can be used to monitor a practice's accounts receivable, keep track of broken payment promises, automate schedule and waiting list, remind patients electronically about their upcoming appointments, alert practices to patients who have become noncompliant, collect outcome statistics for referral sources, and evaluate clinician productivity and performance. This software solution is designed to help ensure completion of easily entered daily notes and daily charges, and prevent PQRS and Functional Limitation Reporting from falling between the cracks. Practice Perfect EMR + Management Software can go paperless, store client documents for easy retrieval, and enjoy fully customizable documentation.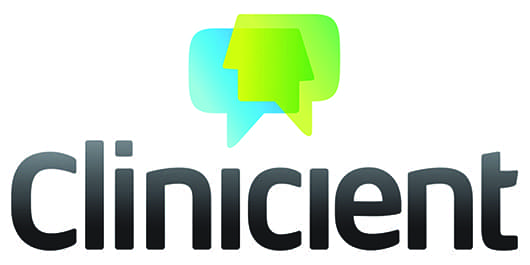 Clinicient
(877) 312-6494
www.clinicient.com
Program: Clinicient INSIGHT
Clinicient INSIGHT, from Clinicient, Portland, Ore, is a single-system EMR/billing platform that populates data across both clinical and financial functions, designed to provide clarity and integrity in a practice's reporting and claims. When practices use systems that lack the capacity, the result may be lost revenue caused by underbilling and denials, not to mention a significant amount of payroll devoted to nonbillable tasks such as verification, review, and appeal. Clinicient's EMR/EHR for physical therapy, occupational therapy, and speech therapy is engineered to be smart, seamless, and put everything therapists need right at their fingertips to engage patients, document defensibly, and bill completely and compliantly.

Hands On Technology
(866) 562-8413
www.theraoffice.com
Program: TheraOffice
Available from the Westmont, Ill-based company, Hands On Technology, TheraOffice Accounting is specifically designed to make the billing process repeatable, efficient, and complete. It allows users to manage claims from start to finish while keeping a close eye on vital trends in accounts receivables. Cash flow drives rehabilitation businesses, and TheraOffice is constructed to improve cash flow as well as revenue management cycles. While financial reports can be useful to practice owners and managers, they are not interactive. TheraOffice's billing tools are engineered to act like reports but provide the added power of being able to take action on the spot. Automatic payment posting, resubmitting claims, or adding tasks to follow up on particular patients are just a few of the many features available. In healthcare today, therapists who bill faster get paid faster. TheraOffice aims to help its users achieve that.

Mediware
(888) Mediware
www.mediware.com/rehabilitation
Program: MediLinks
MediLinks PT/OT/SLP software from Mediware, Lenexa, Kan, is made to be ideal for multi-disciplinary practices. Detailed charting templates are built to simplify speech therapy, pediatrics, and other specialized areas. This specific approach can help synchronize every member of the team to work better together toward the needs of patients, payors, and practice. Intelligent notifications are built in to direct users to any problem, such as an overdue note, a lapsed referral, or patient no-show, so that it can be addressed immediately. A personalized dashboard prioritizes tasks based on practice vision. Complete details about the way Mediware can help enhance compliance, revenue, and the patient experience is provided on the company's website.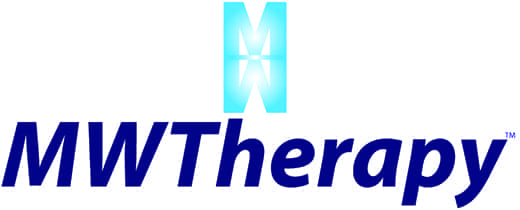 MerlinWave Inc
(800) 627-1261
www.mwtherapy.com
Program: MWTherapy
MWTherapy is offered by Wellesley, Mass-headquartered MerlinWave Inc as 100% cloud-based, secure, practice management. The built-in billing system is designed to distinguish MWTherapy in the marketplace. The system is designed to allow users to move from registration, to scheduling, to documenting, to billing seamlessly. MWTherapy has code and claim scrubbing built-in. Scrubber tools help assure coding is done in a compliant fashion, and tools are included to track if there is any over/under-billing. MWTherapy is designed to allow users to do their own billing in-house with its built-in billing module, or outsource billing to one of MerlinWave's billers or one of the practice's choosing.

ReDoc by Net Health
(800) 411-6281, Option 3E
www.nethealth.com/ReDoc
Program: ReDoc
ReDoc powered by xfit is a cloud-based rehab therapy EMR from Net Health, Pittsburgh. It is made to be fully integrated anywhere-access PT, OT, and SLP documentation, scheduling, billing, and RCM. ReDoc is engineered to make practice management, reporting, and outcomes benchmarking simpler than ever. Net Health 360 professional services can leverage outpatient data and show clinic owners and managers how to conquer their most complex workflow challenges. Users can keep it all connected and drive compliance with intuitive software that is designed to think of everything. Net Health reports that is solutions serve 98% of the nation's largest hospital systems and thousands of therapists in the private practice setting. The company also reports that its solutions drive the workflow of healthcare professionals in 3,700 facilities.

Raintree
(921) 252-9400
www.raintreeinc.com
Program: TherapyRehab Plus
TherapyRehab Plus by Raintree Systems, Temecula, Calif, is built to seamlessly integrate the full scope of a growing PT, OT, SLP practice; regardless of size, scope and specialty. Clinical, Administration, Front Desk, Billing, Authorization Management, Compliance, etc, are completely integrated throughout the software to simplify and streamline total practice and operation processes. Customizable workflows, clinical templates, forms and reports allows a practice to easily implement best-practices, organizational-excellence standards, and meet required regulatory requirements. TherapyRehab Plus also has a comprehensive suite of third-party integrations for advanced SMS texting, Revenue Cycle Management, home exercise programs, data analytics, and more. The entire organization can be more efficient and streamlined, leading to improved patient care and enhanced financial management.

Rev-Ignition
(844) 297-9944
www.rev-ignition.com
Program: Rev-Ignition
Rev-Ignition, offered by San Antonio-headquartered company, Rev-Ignition, provides the benefits of revenue cycle management (RCM) software, coupled with the billing and collection services, and more. Fully integrated, custom configurable certified EHR designed for adult and pediatric rehab. The company's professional business consulting and business analytics combined with scheduling, billing, portals, dashboards, and custom tailored billing and collections services strives to make this the total practice solution for providers.

WebPT
(866) 221-1870
webpt.com
Program: WebPT
WebPT, aims to provide the leading physical therapy software platform for enhancing patient care and fueling business growth. Offering scheduling, documentation, billing, outcomes tracking, business reporting, and system integrations, WebPT's web-based solution is designed to be ideal for any PT private practice—regardless of staff size or the number of clinics. WebPT reports that is has a 99% retention rate and a 99.99% uptime rate. Launched in 2008 and headquartered in Phoenix, the company has ranked on the Inc. 5000 list of America's fastest-growing companies four years in a row.