Selecting a practice management software solution that meets the current needs of a practice while anticipating future needs can be a challenge, but fortunately, many solutions are designed to meet that objective. Available in cloud-based and server-based configurations, software developed by today's manufacturers contain efficiencies that can be built into many aspects of a practice's operations, including appointment scheduling, patient registration, clinical encounters, billing, patient engagement, and more. Clinicians can remain abreast of critical information from across the office, departments, or the enterprise.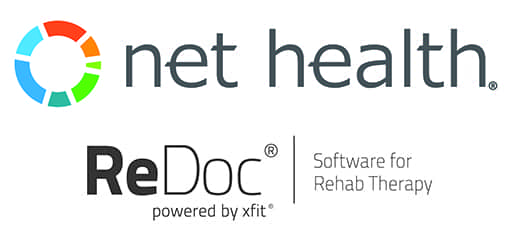 ReDoc
ReDoc powered by xfit is a cloud-based rehab therapy solution from Net Health, Pittsburgh, that drives PT, OT, and SLP workflow to optimal productivity. It is designed to increase a practice's bottom line, patient throughput, and compliance with expert coaching, and it features a fully integrated EMR platform. ReDoc delivers clinical documentation, scheduling, billing, RCM, practice management, patient support tools, and outcomes benchmarking that help keep therapists connected and give them more time with patients.
For more information, contact Net Health, (800) 411-6281, Option 3; nethealth.com/redoc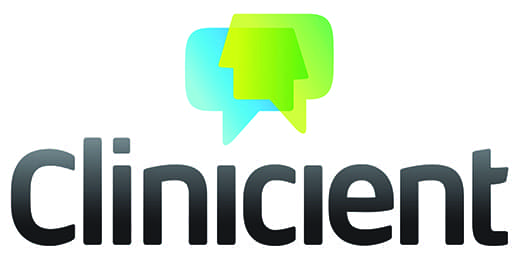 Clinicient Total Insight
Clinicient Total INSIGHT from Portland, Ore-based Clinicient is a single-system EMR/billing platform that populates data across both clinical and financial functions, providing clarity and integrity in reporting and claims. Products that lack these capabilities may lose revenue from underbilling and denials as well as find that a significant amount of payroll is devoted to nonbillable tasks such as verification, review, and appeal. Clinicient's simple, smart, and seamless EMR/EHR for physical therapy, occupational therapy, and speech therapy is engineered to put everything users need right at their fingertips to engage patients, document defensibly, and bill completely and compliantly.
For more information, contact Clinicient, (877) 312-6494; www.clinicient.com

Seamless Integration
TherapyRehab Plus by Raintree Systems, Temecula, Calif, is built to seamlessly integrate the full scope of a growing PT, OT, SLP practice, regardless of size, scope, and specialty. Clinical, administration, front desk, billing, authorization management, compliance, etc, are completely integrated throughout the software to simplify and streamline total practice and operation processes. Customizable workflows, clinical templates, forms, and reports allow a practice to easily implement best practices, organizational excellence standards, and meet required regulatory requirements. TherapyRehab Plus also has a comprehensive suite of third-party integrations for advanced SMS texting, RCM, home exercise programs, data analytics, and more. The entire organization can be more efficient and streamlined, leading to improved patient care and enhanced financial management of the organization.
For more information, contact Raintree Systems, (951) 252-9400; www.raintreeinc.com

Practice Management Solutions
WebPT, based in Phoenix, reports that is has a 30% market share and aims to be the leading physical therapy software platform for enhancing patient care and fueling business growth. Offering scheduling, documentation, billing, outcomes tracking, business reporting, patient engagement tools, and system integrations, WebPT's web-based solution is made to be ideal for any PT private practice—regardless of staff size or the number of clinics. WebPT also reports it has a 99% retention rate and a 99.99% uptime rate. Launched in 2008, WebPT has ranked on the Inc. 5000 list of America's fastest-growing companies 5 years in a row.
For more information, contact WebPT, (866) 221-1870; www.webpt.com

Practice Perfect EMR + Management Software
Practice Perfect EMR + Management Software from Practice Perfect, New York City, was developed to help maintain clinical records, monitor Accounts Receivable, track payment promises, automate schedules and waiting lists, remind patients electronically about their upcoming appointments, alert users to non-compliant patients, report on outcome statistics, and evaluate clinician productivity. Additional functions include ensuring completion of easily entered daily notes and charges, automating PQRS and Functional Limitation Reporting, and integrating with FOTO. Go paperless, store client documents for easy retrieval, and enjoy fully customizable documentation.
For more information, contact Practice Perfect, (877) 510-7473; www.practiceperfectemr.com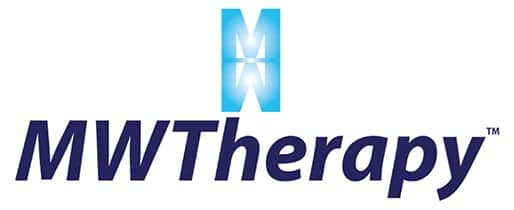 Cloud-Based Practice Management
MWTherapy is complete, 100% cloud-based practice management software. MWTherapy features highly customizable EMR, full scheduling, built-in billing, HIPAA compliance, automated text/email patient reminders, e-fax, home exercise programs, outcomes reports, and more. For more than a decade, MWTherapy has been providing practices with the tools needed to move forward. MWTherapy is a solution engineered and built from the ground up with the practice in mind, and a commitment to quality, affordability, and honesty. The company offers free demos to help spotlight all that MWTherapy has to offer.
For more information, contact MWTherapy, (800) 627-1261; [email protected]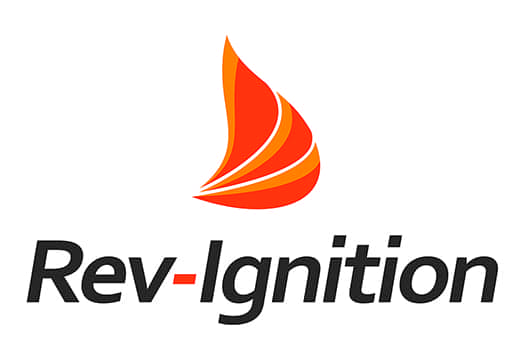 Billing & Revenue Cycle Management
Rev-Ignition, Temecula, Calif, provides the benefits of revenue cycle management (RCM) software, coupled with billing and collection services, and much more. Fully integrated, custom configurable certified EHR designed for adult and pediatric rehab. Rev-Ignition's professional business consulting and business analytics combined with scheduling, billing, portals, dashboards, and custom tailored billing and collections services strive to make this the total practice solution for providers.
For more information, contact Rev-Ignition, (844) 297-9944; www.rev-ignition.com

All-In-One Software
MediLinks, the web-based, all-in-one practice management EMR from Mediware, Lenexa, Kansas, enables clinic owners to easily manage documentation, scheduling, and billing all within one, highly configurable system to give greater insight into day-to-day operations and revenue cycles. Detailed charting templates simplify speech therapy, pediatrics, and other specialized areas. Intelligent notifications take users directly to any problem, such as an overdue note, lapsed referral, or patient no-show, to immediately address the problem. This approach aims to synchronize every staff member to work better together toward providing excellent patient care, efficiency, and profitable growth.
For more information, contact Mediware, (888) MEDIWARE; www.mediware.com/rehabilitation

TheraOffice EMR and Practice Management
TheraOffice, headquartered in Westmont, Ill, provides TheraOffice software as an EMR and practice-management software system designed by physical therapists to be adaptable to each individual business. The fully integrated application that includes scheduling, documentation, accounting, and reporting is designed to enable improvement in clinical workflow processes and overall business performance with a focus on striving to achieve compliance that exceeds today's evolving billing requirements. TheraOffice software is engineered to be simple for users to implement and offers on-site, web-based, and HL7 interface deployment alternatives.
For more information, contact TheraOffice, (866) 562-8413; www.theraoffice.com