A variety of the latest integrated software solutions take the spotlight
---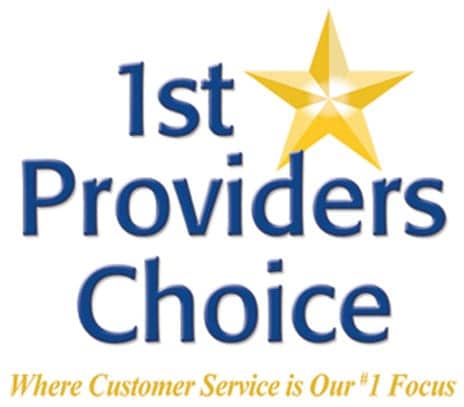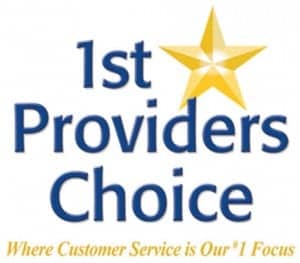 1st Providers Choice
(480) 782-1116   l   [email protected]
www.1stproviderschoice.com
IMS for Therapy is designed to automate all routine functions in a therapy office, including scheduling, documentation, and billing, with the goal of dramatically increasing the practice efficiency with a fully integrated therapy software program. The fully certified therapy electronic medical record and practice-management software is built to work on iPads, Androids, or Windows operating systems. Patients can enter themselves into users' software using the company's therapy patient portal. In addition to patient information, the patient also answers a series of questions completing the Subjective part of the note. PQRS, therapy caps, functional reporting, and plans of care can be easily managed with IMS for Therapy.
---


Billing Dynamix
(800) 372-6082   l   [email protected]
www.bestptbilling.com
bestPT is a comprehensive cloud-based system that includes intuitive EMR, effective billing, and workflow management. The solution aims to help users save documentation time and keep legible and compliant documents. Automate claims and leverage a number of coding rules and experience. The PT clinic solution is also designed to help reduce administrative overhead and foster staff teamwork. bestPT also works to reduce administrative time and provide complete practice management consulting. A variety of integrated products and services round out the bestPT product and service packages.
---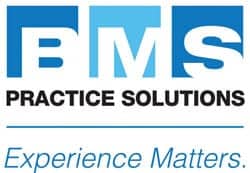 BMS Practice Solutions
(800) 478-2778, ext 3101   l   [email protected]
www.bmspracticesolutions.com
BMS Practice Solutions' RevFlow features a comprehensive claims scrubbing engine that the company notes results in a 98% clean claims submissions rate to payors. RevFlow technology is engineered to help improve billing productivity by 30% to 40% with a proprietary tool and workflow for managing A/R. The company serves private practice physical therapy owners, outpatient physical therapy clinics, and rehab facilities, with more than 220 client practices in 42 states representing more than 600 locations and more than 1,600 therapists.
---


Chart Links Rehabilitation Software
(203) 624-3844   l   [email protected]
www.chartlinks.com
With today's JCAHO and Medicare-related challenges (therapy cap, CBOR, RAC review, CCI-edits, 8-Minute Rule), Chart Links aims to serve as a solution built specifically to help keep outpatient rehabilitation facilities compliant. The company develops software for PT, OT, SLP, and audiology that automates workflows for referrals, insurance authorizations, scheduling, documentation, charges, and more. With seamless interfaces to hospital systems, it is engineered to allow facilities to be efficient and provide a high quality of care. As the software is designed especially for outpatient rehabilitation, it targets consistent delivery of results in the areas of compliance, outcomes, and revenue.
---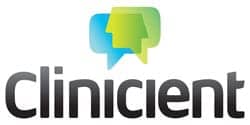 Clinicient
(877) 312-6494   l   [email protected]
www.clinicient.com
Clinicient is built to combine cloud-based EMR, billing, and revenue cycle management, and data-driven coaching to help therapy practices optimize the entire care cycle from patient to payment. With more than a decade of experience in helping therapists to more easily manage their patient care and successfully bill and collect for their services, Clinicient coaches therapy practices using best practices and data that improves clinical and financial outcomes. Clinicient strives to help therapy practices to increase revenue, lower expenses, and shorten payment cycles, despite healthcare and payor reform, so they can continue to care with confidence.
---
Ingenium Business Solutions Inc
(888) 215-4527   l   [email protected]
www.ClinicSource.com
Practitioners can use ClinicSource to manage a variety of aspects in a therapy clinic. These include scheduling, electronic billing, clinical documentation, electronic charting, credit card, and eCheck processing. Additionally, the web-based, mobile device-ready software is engineered to provide users OT, PT, and speech templates for evaluations, care plans, summaries, and SOAP notes, as well as reporting. Designed for scalability, the company notes that any size clinic can use ClinicSource, from small clinics with one therapist to multi-facility clinics with hundreds of therapists. Since ClinicSource is web-based, providers can use it securely from any PC or device with an Internet connection. Contact for an online demo.
---

Mediware
(800) 279-8456   l   [email protected]
www.mediware.com/rehabilitation
MediLinks for Rehabilitation is a documentation and scheduling solution for outpatient rehab services, acute care rehab, post-acute care (IRF/SNF), and respiratory services. Through experienced workflow and content, MediLinks is built to manage compliance, improve outcomes, protect revenue, and optimize efficiency. Integrated tools and workflows aim to enhance clinical decision-making and allow for clinical and business management. Mediware's technology solutions are designed to solve the workflow challenges and regulatory changes facing rehab providers today and in the future. The company's rehabilitation solutions are also engineered to easily integrate with all major health information systems to support proper care coordination.
---

MWTherapy
(800) 627-1261   l   [email protected]
www.mwtherapy.com
MWTherapy is built to provide complete, economic, 100% cloud-based practice management. MWTherapy offers clinicians key tools to run their practices, including flexible scheduling, customizable EMR, built-in billing, and comprehensive reporting. MWTherapy is Medicare-ready with compliance alerts, PQRS, and functional limitation reporting support built-in. It is ICD-10 ready and HIPAA compliant. MWTherapy is designed to work on Windows, Mac, iPad/tablet, iPhone/Android Phone, etc, and can operate on a variety of browsers including Firefox, Internet Explorer, Safari, and Google Chrome. Work anywhere, anytime with no software to install and no servers. Demos and quotes available.
---

Net Health
(888) 401-4400   l   [email protected]
Rightfit.nhsinc.com/aboutReDoc
ReDoc from Net Health aims to serve as an advanced software solution, featuring flexible configurations ranging from a fully interoperable EMR to practice management and scheduling with documentation, as well as integrated billing. ReDoc is built to nurture high-functioning therapy practices at the hospital level by integrating acute, subacute, and outpatient facilities. Because compliance is at the forefront of ReDoc's design, all clients are equipped with critical tools needed for industry and payor requirements. ICD-10, PQRS, and regular updates to G-codes are fully addressed, and facilities can encourage optimized performance from therapy assets with revenue cycle management and professional services.
---

Optima Healthcare Solutions
(800) 619-4243   l   [email protected]
www.optimahcs.com
Optima Healthcare Solutions offers software solutions built to meet key requirements for an integrated healthcare setting, from regulatory compliance and efficient workflows to robust documentation and mobile access, while maintaining practice efficiency across settings. Capturing patient and service details at the point of care significantly improves efficiency, which is why the company introduced Rehab Optima 5, the point-of-care version of Rehab Optima—its therapy management software. Rehab Optima 5 is device agnostic and allows caregivers to capture clinical and billing data instantly, even when Internet connections aren't available. The company reports that it has a standing reputation for compliance and has met every short-notice regulatory change from CMS since 1998.
---

OptimisPT
(310) 697-8788    l    [email protected]
www.optimispt.com
OptimisPT is offered as a web-based physical therapy EMR that provides built-in evidence-based clinical decision support to help guide clinicians in implementing the best available care. Compliance features included in OptimisPT EMR enable users to create extremely compliant physical therapy documentation. These features are designed to help reduce the risk of adverse, costly audits by helping practices generate consistent, compliant documentation with ease, accuracy, and efficiency every time. OptimisPT is built to provide real time reports and critical information through an integrated solution to maximize practice efficiency.
---

Planetrehab 
(800) 982-5447   l   [email protected]
www.planetrehab.com
Planetrehab software and service combines comprehensive scheduling, documentation, billing, reporting, and collections for single or multi-clinic operations. The system is designed to reduce expenses, increase productivity, and improve patient care. The software is integrated with the company's practice-management service, which includes access to its team of experienced management consultants who work to help identify and correct potential lost revenue and maximize per-visit submissions. It also includes access to its expert management staff that has experience identifying and correcting deficient areas of any practice. Planetrehab has been in use since 2004 and is available in an installed and a web version.
---


Practice Perfect EMR + Management Software
(877) 510-7473   l   [email protected]
www.practiceperfectemr.com
Practice Perfect can be used to monitor accounts receivable, keep track of broken payment promises, automate schedules and waiting lists, and remind patients electronically about their upcoming appointments. The software is also engineered to alert users to patients who have become noncompliant, collect outcome statistics for referral sources, and evaluate clinician productivity and performance. The solution aims to help ensure completion of easily entered daily notes and daily charges, and prevent PQRS and functional limitation reporting from falling between the cracks. Users can go paperless, store client documents for easy retrieval, and enjoy customizable documentation.
---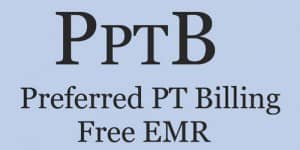 Preferred PT Billing
(877) 250-6700  l  [email protected]
www.preferredptbilling.com
Preferred PT Billing notes that it offers free EMR, scheduling, and billing software to provide an integrated practice-management service. The software features tools engineered to help with client retention, including email, phone and text appointment reminders, drop-off reports, and scheduling tools. From patient evaluation to discharge, the solution works to manage practices and ensure efficient documentation, schedule simplicity, and payment for services.
---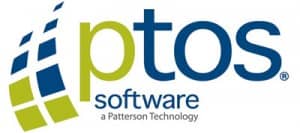 PTOS Practice Management Software
(800) 824-4305   l   [email protected]
www.ptos.com
PTOS, from Patterson Medical, provides a fully integrated practice management solution, including billing, new cloud-based EMR/documentation, scheduling, electronic claims, and detailed management reporting, all designed to improve the efficiency of a practice. As part of the Patterson family, PTOS draws on the resources of the Patterson Technology Center, providing technical support as well as research and development. The company emphasizes its commitment to helping clinicians grow their practices with solutions to assist them in keeping pace with the evolving healthcare environment.
---

Quick Notes Inc
(800) 899-2468 ext. 238  l  [email protected]
www.qnotes.com
Quick Notes is a provider of portable documentation solutions for physical therapy and rehab facilities. Its PDQ Portable Notes, along with the QNotes Office EMR, are designed to help users improve office workflow and efficiency. The company's PT/rehab documentation solutions are built to be fully compliant and protect the practice against medical/legal issues, Medicare audits, and catastrophic loss. PDQ is a touch screen solution for iPads, Android pads, Surface Pro tablets, and touch screens; and also works with most laptops and desktops. PDQ is made to be fully customizable, and can be linked to Quick Notes' EasyReports templates for evals and narratives. SOAP notes, evals, and charge capture for billing are each engineered to be easy and fast.
---

Raintree Systems Inc
(951) 252-9400   l   [email protected]
www.raintreeinc.com
Raintree System's TherapyRehab Plus offers a fully integrated and certified billing, scheduling, practice management, and EMR software solution for physical therapy clinics. TherapyRehab Plus features clinical electronic documentation for PT,OT,and SLP, global and personalized template preferences for faster documentation, and scalability from a single clinic to a multi-location or national therapy organization. The solution also offers workers' comp electronic claims submission and rules-based functionality for complex billing requirements. TherapyRehab Plus is designed to meet CMS Claim-Based Therapy Outcome Reporting and provides administrative tracking features and alerts, notifying users of prescription and/or authorization limits based on case parameters. It alerts clinicians when POC, progress notes, and re-evaluations are due based on referral source preferences.
---
Rev-Ignition
(844) 297-9944   l   [email protected]
www.rev-ignition.com
Rev-Ignition aims to provide the benefits of revenue cycle management software, coupled with billing and collection services, and more. Fully integrated, custom configurable certified EHR designed for adult and pediatric rehab. Its professional business consulting and business analytics combined with scheduling, billing, portals, dashboards, as well as custom tailored billing and collections services, are designed to make it a total practice solution for providers. The company offers tools, infrastructure and business consulting services, and domain expertise, all geared toward improving profitability and allowing practices to thrive. Rev-Ignition's suite of services is designed as a full-service offering, but is available as individual services, which enables the company to cater to its clients' unique challenges.
---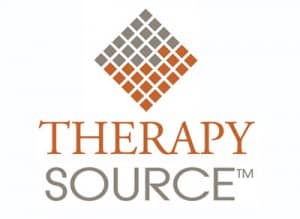 SourceMedical
(866) 245-8093   l   [email protected]
www.sourcemed.net
SourceMedical reports that for nearly 30 years, it has strived to serve as a trusted brand for innovative applications, industry expertise, and customer service in healthcare software and billing. The company reports that more than 22,000 rehab directors and facility managers rely on TherapySource software as an all-in-one solution with cloud-based availability for documentation, revenue-cycle management, scheduling, reporting, and the transition to ICD-10. TherapySource is engineered to improve the bottom line performance of virtually any size clinic by capturing more comprehensive, accurate clinical documentation at the point of care. As a whole, the solution aims to provide clinicians more time to grow their practices and to spend with patients.
---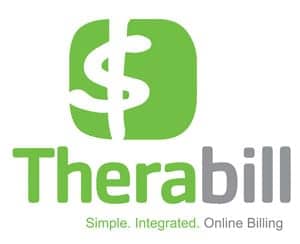 Therabill
(888) 822-3454   l   [email protected]
www.therabill.com
Since 2005, Therabill notes that it has offered a secure, HIPAA/HITECH-compliant, cloud-based therapy billing solution, fully integrated with scheduling and free EMR, engineered to simplify practice management for sole providers and multi-site locations. Therabill offers the ability to enter session notes with completely customizable templates. Additionally, members are able to generate client statements, submit claims electronically or print CMS-1500 forms, manage insurance and client payments, and generate revenue cycle reports or create their own, from any device with Internet access.
---

TherAssist
(800) 596-3646   l  [email protected]
www.TherAssist.com
TherAssist software is designed to be a user friendly, customizable scheduling, documentation, and integrated billing program, built to maximize efficiency and compliance for both administrative and clinical staff. TherAssist applications aim to be ideal for centralizing multisite clinics and streamlining operations, as well as helping increase reimbursements. TherAssist is offered to the market as a solution for multidisciplinary healthcare facilities of any size with applications available for use in LAN/WAN and Enterprise configurations or be hosted online.  TherAssist can also export demographic and billing data into all Hospital Systems via an HL-7 interface.
---

TheraOffice powered by Hands on Technology
(866) 562-8413   l   [email protected]
www.theraoffice.com
TheraOffice is designed to provide a fully integrated solution. Hands On Technology offers TheraOffice Web and TheraOffice On-site, to allow individual clinics the choice to host the data or access it via the Web. TheraOffice Scheduler is designed to improve front desk operations, providing tools to successfully control patient flow. The technology used to design the EMR solution allows clinicians to document at the time of service using iPads and tablet PCs. TheraOffice Accounting aims to provide the tools needed to improve revenue cycle management along with enhanced control on billing practices. TheraOffice Reporting and Practice Vibe are engineered to deliver organized data that enables practices to make more informed decisions.
---

WebPT
(866) 221-1870   l   [email protected]
www.webpt.com
WebPT strives to be a leading electronic medical record (EMR) for physical, occupational, and speech therapists. Designed to be simple and economic, WebPT works to ease the transition for therapists from paper and outdated software to a user-friendly, cloud-based solution. With WebPT, therapists, directors, and front office staff have access to their patients' medical records anywhere, anytime, from any web-enabled device. In addition to documentation, WebPT offers integrated billing, practice management reporting, scheduling, a home exercise program, physician quality reporting system (PQRS), and functional limitation reporting.
---