PHOTO CAPTION: Establishing a clear mission for a clinic and its employees can help provide direction and meaning, uniting everyone around a common goal. Feeling part of a supportive, family atmosphere makes for more fun, encouraging, and personalized interaction with clients.
By Michael Massenburg, PT, DPT
In an increasingly competitive market for both patients and excellent employees, running a successful clinic can be harder than ever. Disappearing are the days of effortless marketing and increasing reimbursement for services, instead replaced by greater competition and ever-decreasing payments. Add to that a global pandemic and you have a perfect storm of challenges.
A 2022 Gallup poll on work data1 showed that stress among workers is at an all-time high. It's all too common to hear about co-workers "living for the weekend" or "just working for a paycheck." The majority of workers polled would answer that they do not find their employment meaningful, do not believe their lives are going well, and do not feel positive about the future. Of those who responded, only 21% of workers are engaged at work and only 33% of workers feel as though they're thriving. These sobering statistics reveal the need for creating a healthy and happy work environment. With increasing patient demand coupled with a limited pool of great therapists, how can we create an environment where both patients and employees can thrive?
I partnered with Vista Physical Therapy in 2015 to open an outpatient clinic in Richardson, Texas. With the opportunity to start the clinic from the ground up, I was involved in nearly every aspect of the start-up, from selecting the best location to assisting with the architecture plans for the clinic layout and selecting equipment. At times, the multitude of decisions required was overwhelming, but opening up that first day was extremely rewarding. While it's still a work in progress, there have been some key elements that have helped in developing the clinic culture I desire.
Seek Out Mentorship
I had worked for two other outpatient clinics as well as a part-time job in acute hospital care prior and had learned a great deal from leaders at each in how I wanted to lead and grow. Throughout the process of starting up, I leaned heavily on a friend and tremendous mentor. He was the partner and director at my previous clinic, and he helped me see the importance of establishing a foundation of care balanced with levity in the clinic. He promoted a great family atmosphere, really getting to know each employee in the clinic. His gentle and calm leadership style helped to maintain stability in the midst of a busy clinic. Even when things went off the rails occasionally, he gently guided us along, getting the clinic back on course.
I can't express how helpful it has been having a trusted resource whom I can check in with in both good times and bad, and I highly encourage you to find someone similar. Think through your network, both past and current contacts, and identify some people who could fill this role. Sometimes it could be one person. Sometimes it works well to create a challenge group where you can all share ideas and difficulties.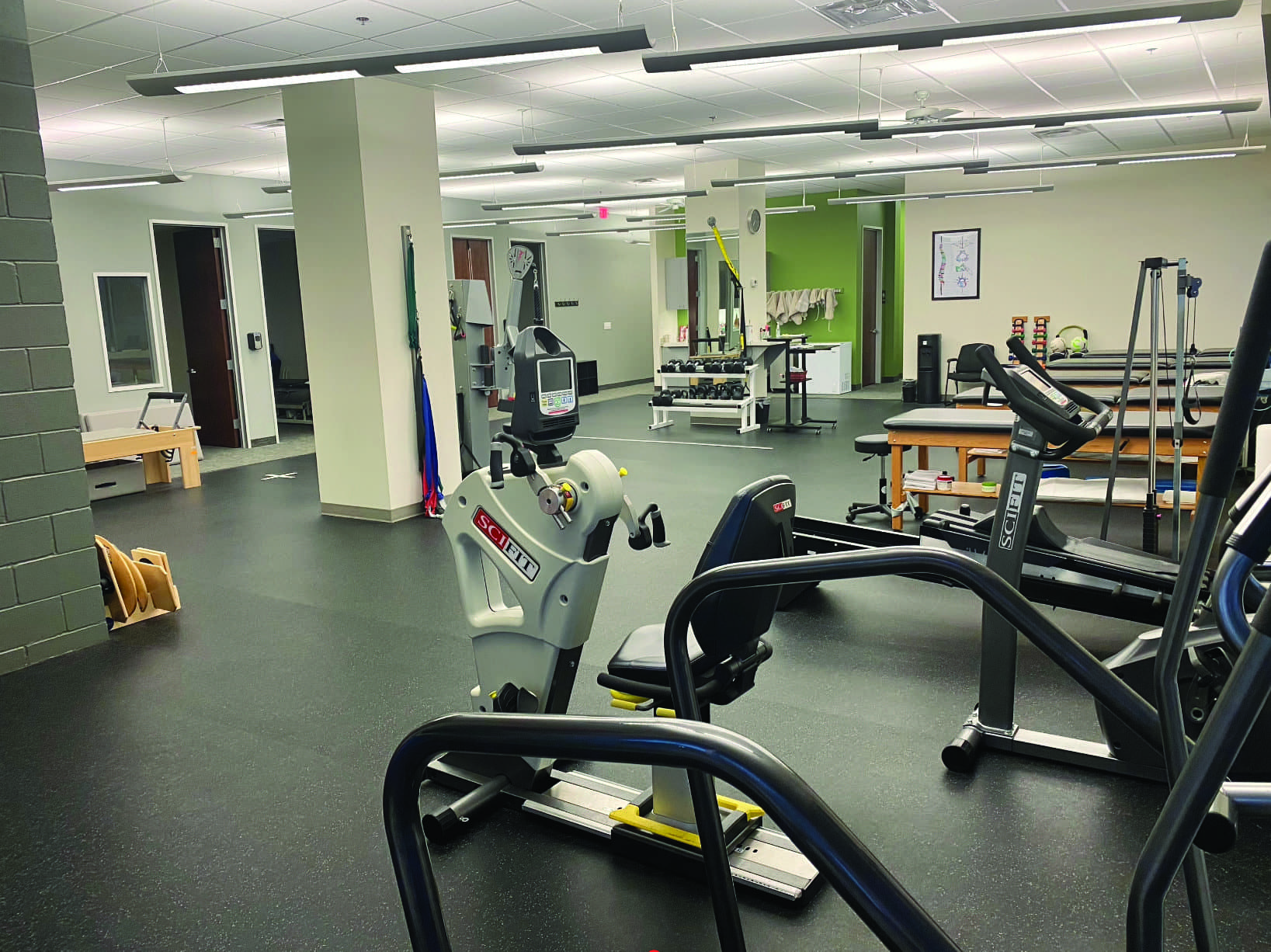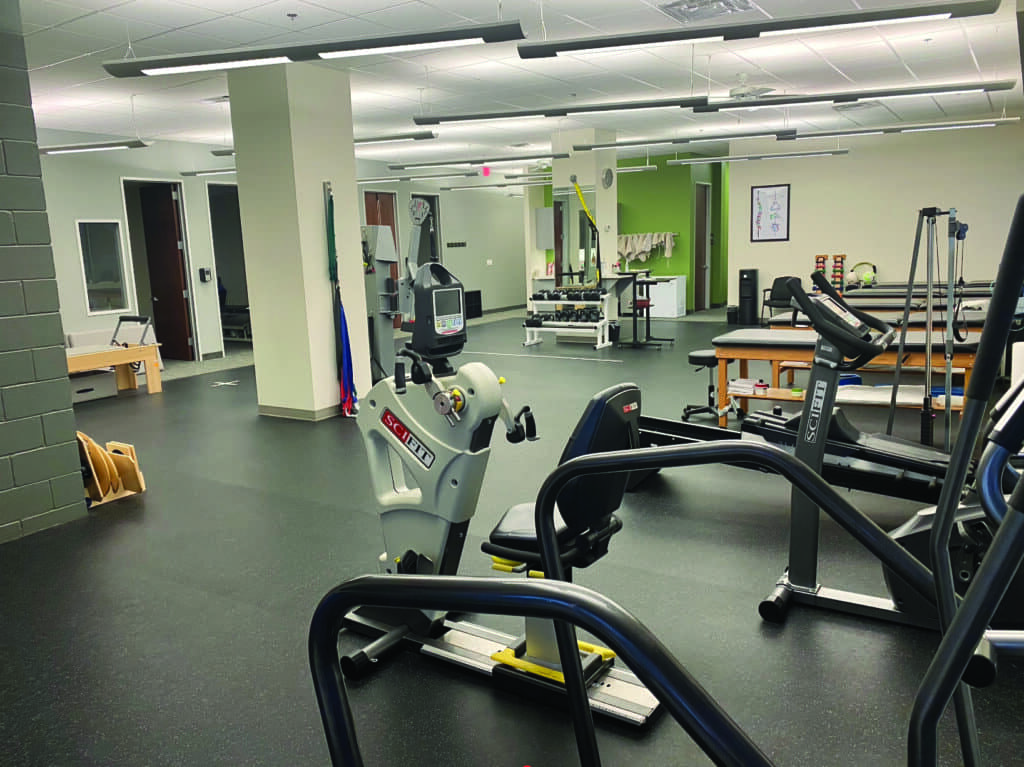 Mission Critical
Throughout the planning process and into the early stages of seeing patients, I read about the importance of mission. Taking the time to stop and verbalize my "why" and ultimately the clinic's "why" would help to establish our course; it is the epicenter around which your company exists. Providing myself and my employees with a clear mission would give us something with which to aspire. It lets them know our purpose, our passion, and our cause. Employees should be able to know why your clinic exists and why they work with you. As the statistics stated earlier showed, many employees do not find their employment meaningful. Having a clearly stated mission helps to provide meaning.
A mission statement should be able to excite and encourage yourself and others to support a notion or idea. It can set a benchmark, offer a point of reference, provide direction, and reveal the organization's desired state after a certain number of years. Setting a vision has two goals: first, it helps the organization develop a long-term strategy for its future, and second, it unites everyone around that path.
Better by Design
Once the mission statement is established, then comes about fleshing that out. In designing the clinic, a lot went into forming the patient experience—what they see, hear, and feel. I wanted each patient to know they were welcomed and that we were excited to have them. We do not want vanilla transactional treatments. We want fun, encouraging, and personalized interaction.
Our patient service representative up front greets each patient as they enter. When they come back into the gym, they are again greeted by name by their treating therapist. Most days, they will hear fun music, laughter, and friendly conversations between patients and employees. Often, patients also form bonds and encourage one another throughout their recoveries. Some even set their schedules to come in around the same time as each other every week. This camaraderie among patients provides organic fuel to spur them along their journey.
A clinic with many windows providing ample natural light was a high priority. Natural light improves mood and has been shown to boost productivity in employees. The many windows enhance the feeling of the open floor plan as patients enter the gym. The open space invites movement. They see other patients working hard and often performing activities they may have thought impossible.
For those who need more private care, we also have three private treatment rooms. During peak COVID times, these private spaces allowed for better spacing and protection of vulnerable patients. Having both options ensures patients receive the best personalized care.
Annually revisiting your mission statement can help to verify that you have the correct systems in place or areas that may need tweaking. Remember, if something is not helping you achieve your mission, it likely isn't necessary.
Hiring Practices
As the clinic became busier, the need to hire additional providers became necessary. With the great need for physical therapy care and the lack of qualified physical therapists, this can be a daunting task, but I was excited at the thought of working and growing with another practitioner. After combing through resumes, you must garner as much info as possible during an interview process. It is important to find someone who is not only qualified but also understands and aligns with your clinic's mission. You need people who will help you row the boat in the same direction. Having a clear mission allows you to share it early in the interview process and see how they can be a part of your goals.
I invite potential hires back to spend increased time in the clinic so they can get a better feel for the flow and personality of the clinic. They have time to speak with other employees without my being present to ask other questions that they may not be comfortable asking me as the clinic director.
As I learned from my mentor, I like to promote a family atmosphere among our employees and do my best to get to know each person well. When patients see mutual respect and appreciation amongst providers, it helps to put them at ease as well. Just as kids in a contentious home can feel the negative emotions of their parents or other family members, patients can easily pick up on this as well. As much as you can during the interview process, get a feel for your potential colleague's ability to fit in with your current culture.
Aside from providers, the person at your front desk is the most important hire. This person is the voice of your clinic and the first smiling face that people see as they enter. In our company, this position is called the patient service representative. Whether speaking with doctors' offices or patients, phone calls have a huge impact on your business. It is vital that they understand their importance in your organization. They help lay the foundation for the patient experience from the initial phone call. I implore them to get some of a patient's story while recording the necessary medical information. We are treating more than a diagnosis; we are treating a person. A patient being truly heard starts when we first pick up the phone.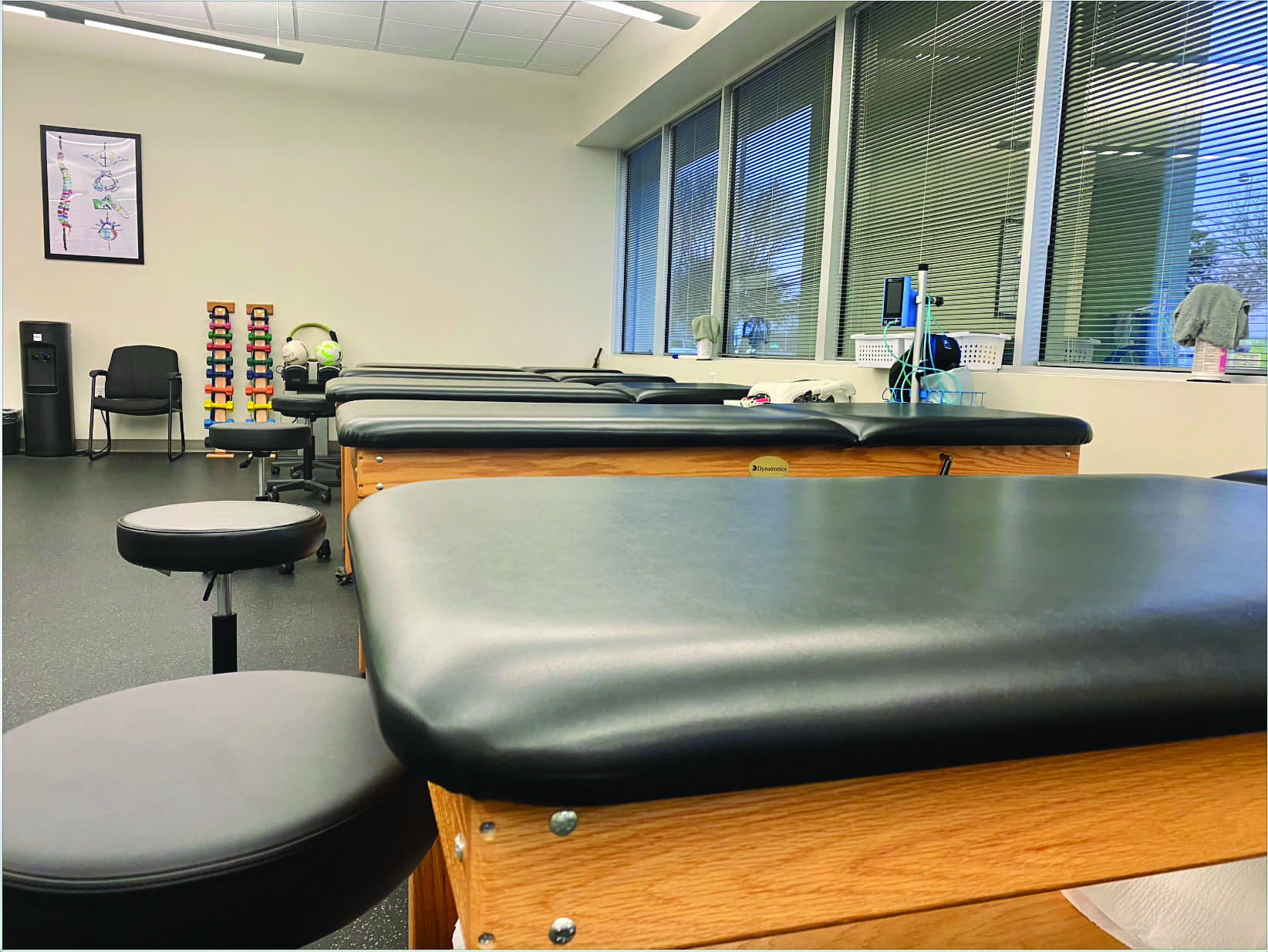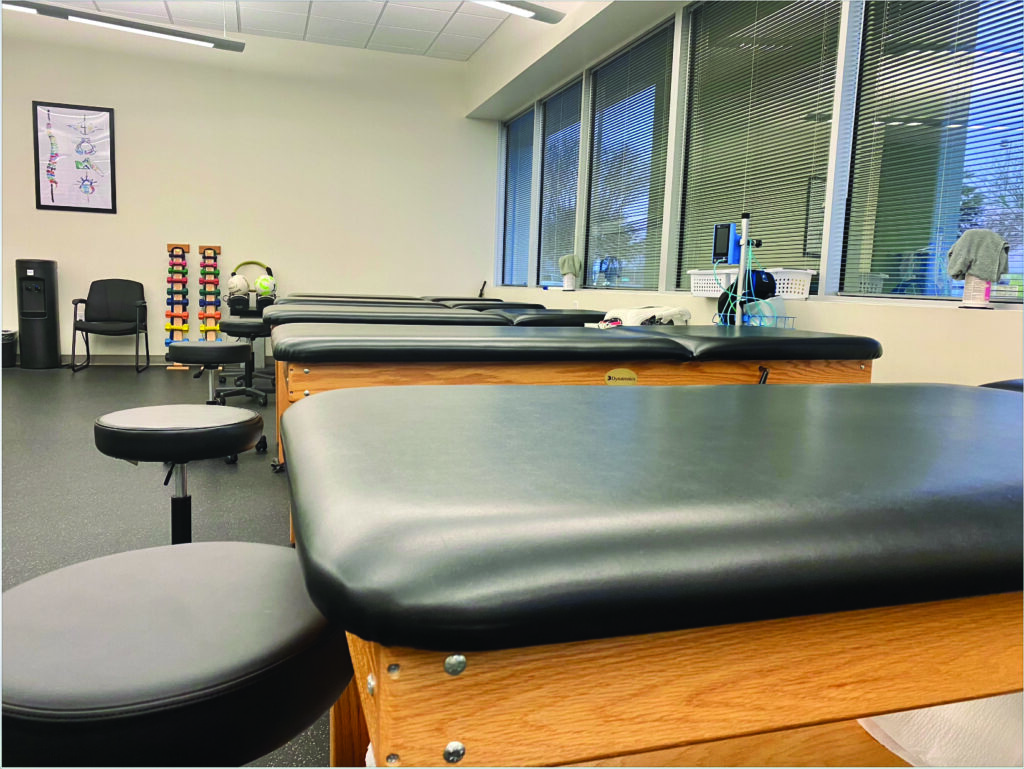 Growing the Business
As the clinic grew, it became more important to make sure we were growing healthily. Even though we're not hyperfocused on business-related numbers, it's important to have a way to track growth and see trends. Yellowfin has been very helpful in tracking important data. Yellowfin is an enterprise analytics company that works with our company to track individually tailored data and present it in easy-to-read reports. They have great visuals along with drill-down options to garner more information as needed. Our company specifically focuses on drop rate, productivity, targeted patient visits, new patients, and appropriate charges. It provides clear data to measure the health of a clinic.
Just as we as practitioners rely on current data for patient treatment, we can use analytical data to help improve the business-health of a clinic. High drop rates can be an indication of patients not seeing value in their treatment. Productivity is a good way to track whether a PT is seeing a healthy number of patients or is potentially getting overloaded. Based on clinic size and location, we have set goals for patient visits and new patients per day/week/month. And with charges, we want to be sure we're charging appropriately for each treatment. Sometimes this can make for difficult conversations, but it allows for a way to track trends and see improvement.
Yellowfin does well communicating with our current EMR and billing system, Raintree, Temecula, Calif. While documentations and billing are not most therapists' favorite tasks, Raintree has really helped to streamline our documentation and a number of our front- and back-office tasks. You can create custom templates for different body parts or diagnoses to help minimize time spent on documentation. They can set certain parameters to help minimize errors or omissions in your patient charts. Charges are linked to the activities in the note and then sent automatically once the therapist signs off on the note.
Raintree also allows you to communicate with your patients via text, if they so choose. From automated appointment reminders to quick notes to check in on a patient, we've found that Raintree connect makes getting in touch with our patients easy. Providing an easy channel for communication between patient and provider is very helpful in building rapport.
Embrace the Challenge
Building, sustaining, and managing a clinic can be challenging. As your clinic grows, there are almost daily challenges that threaten to undo your hard work. Embrace the challenge. Having the right people on board, motivated, and moving forward together will help to offset these challenges. When managing, it's your job to build them up, challenge them to be the best version of themselves, and keep focused on the mission.
Find a mentor whom you respect to ask questions and seek advice or even encouragement. Managers need their own support systems, too. There are some fantastic resources and technologies available to streamline our duties and responsibilities, so that our most valuable asset—our time and mentorship of our own patients and employees—can be spent in the best way possible. May we as therapists and leaders buck trends and sway those employment statistics by producing a meaningful and positive work environment for our employees and patients to thrive. PTP
Michael Massenburg, PT, DPT, is the clinic director at Vista Physical Therapy Richardson. He attended Baylor University, where he earned his BS in Forensic Science and then Hardin Simmons University for his DPT. He lives in Richardson, Texas, with his talented wife, who is a professional musician, and three awesome kids. He's an avid sports fan who loves cheering on his beloved Baylor Bears and the Houston Astros. When he's not hanging out with family, he enjoys running, biking, and hiking. For more information, contact [email protected].
Reference
State of the Global Workplace: 2022 Report. Available at https://www.gallup.com/workplace/349484/state-of-the-global-workplace-2022-report.aspx. Accessed September 14, 2022.
Related Content
Outfitting a New PT Clinic