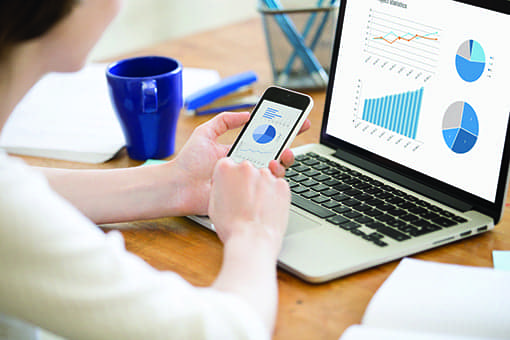 No two physical therapy practices are exactly alike, just as no two patients are alike. So when physical therapy clinics map out their progress for the future, they may find it helpful to power their approach with an information technology infrascructure that is flexible, scalable, and customizable. To make it easy for clinicians looking to compare the latest features and functions of practice management software, this showcase summarizes key points about products built by some of the market's leading software manufacturers for the specific demands of physical therapy providers. From customization and patient engagement to revenue cycle management and productivity analytics, these profiles highlight the latest tools clinicians, managers, and clinic owners have available to step up efficiencies and build a better patient experience.

Casamba
(800) 648-2596
https://casamba.net
Program: Casamba Clinic
From point-of-care scheduling and documentation, EMR to analytics, payroll to billing and collections, Casamba's solutions are engineered to maximize the potential of therapy providers across post-acute care settings. By combining the best of the company's core programs with the latest technology innovations and evidence-based clinical content, its next-generation solutions aim to enable data-informed business decisions in any setting and on any device.
For outpatient therapy clinics, Casamba Clinic is designed to provide fully comprehensive outpatient therapy clinic solutions for physical therapy, occupational therapy, and speech therapy companies of all sizes and settings, including free-standing clinics and hospital-based facilities. Customizable templates built from the company's comprehensive clinical library aim to make documentation easy and defensible. The software is engineered with features that can help manage front office operations and patient information with flexible registration and scheduling tools.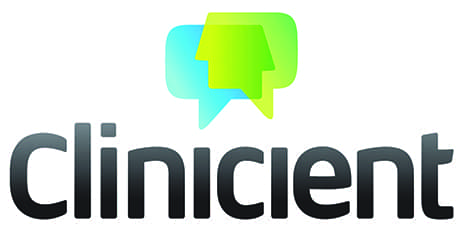 Clinicient
(877) 312-6494
www.clinicient.com
Program: Clinicient Total INSIGHT
Clinicient Total INSIGHT is a single-system EMR/billing platform that populates data across both clinical and financial functions, providing clarity and integrity in reporting and claims. Products that lack these capabilities may lose revenue from underbilling and denials as well as find that a significant amount of payroll is devoted to nonbillable tasks such as verification, review, and appeal. Clinicient's simple, smart, and seamless EMR/EHR for physical therapy, occupational therapy, and speech therapy is engineered to put everything users need right at their fingertips to engage patients, document defensibly, and bill completely and compliantly.
Clinicient is built to run simply and seamlessly, providing therapy documentation, registration and scheduling, billing and collections, reporting and analytics, and practice management. Additional notable features that Clinicient Insight can provide include interactive worklists for front desk, therapists, and managers; prioritized alerts and notifications about urgent items; and case tracking from referral to discharge. Likewise, Clinicient Insight can provide key performance indicators that give visibility into performance by location, payer, and therapist.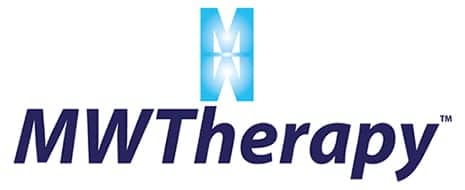 MWTherapy
(800) 627-1261
[email protected]
Program: MWTherapy
Whether planning for a new practice or looking to make a switch to a more efficient system, MWTherapy is designed to provide the tools and features clinics need at an affordable price. MWTherapy has scheduling, EMR, billing, reporting, outcomes, and a home exercise program with features such as e-fax, automatic appointment reminders, and more. For 2019, MWTherapy has introduced new MIPS tools to help therapists keep up with the latest in value-based payments. The company is focused on quality and customizability and building as much as possible in-house for a seamless user experience. Personalized one-on-one software demos are available.
With an emphasis on customization, MWTherapy strives to provide physical therapy clinics with the ability to create compliant documentation efficiently, organize the practice, and impress insurers and referrers. Likewise, MWTherapy allows users to upload intake paperwork, radiology reports, insurance cards, and more to help practices become 100% paperless. The software allows users to access documents instantly within a patient's electronic chart, helping to completely eliminate the need for any sort of paper chart.

Net Health
(800) 411-6281, Option 3
nethealth.com/redoc
Program: ReDoc Powered by xfit
ReDoc powered by xfit is a secure cloud-based rehab therapy EMR from Net Health. Drive complete PT, OT, and SLP documentation with a configurable all-in-one solution. Practice management tools, reporting, outcomes benchmarking, an integrated home exercise program, and automated appointment reminders make measuring patient engagement and success easier than ever.
Features such as drag-and-drop patient scheduling, billing and claims review, and RCM (if needed) help build workflows that optimize efficiency and revenue. Expert coaching from Net Health 360 leverages outpatient data to guide users in conquering the most complex workflow challenges. ReDoc reports that it will offer a guaranteed ROI. According to the company, rehab directors nationwide are seeing boosts in key performance metrics and achieving better results. Clinics can keep it all connected while driving compliance and efficiency with intuitive software that allows providers to keep the focus on their patients.

Practice Perfect EMR + Management Software
(877) 510-7473
www.practiceperfectemr.com
[email protected]
Program: Practice Perfect EMR + Management Software
Practice Perfect EMR + Management Software maintains clinical records, monitors Accounts Receivable, tracks payment promises, automates schedules and waiting lists, reminds patients electronically about their upcoming appointments, alerts you to noncompliant patients, reports on outcome statistics, tracks referral sources, and evaluates clinician productivity and key operational benchmarks. Ensure completion of easily entered daily notes and charges, automate MIPS, and integrate with FOTO. Go paperless, store client documents for easy retrieval, and enjoy fully customizable documentation.
With the convenience of one solution and one point of entry, Practice Perfect EMR + Management Software can also provide clinics with the power of operational analysis. This means clinic personnel can analyze therapist productivity, patient load, effectiveness, and client attendance in addition to analyzing cost, length, and success of treatment. Extensive trend reporting about key business metrics can also be done as well as review of reimbursement rates and payment patterns, and therapist compensation reporting.

Raintree Systems
(800) 333-1033
www.raintreeinc.com
Program: TherapyRehab Plus
TherapyRehab Plus by Raintree Systems integrates the full scope of a growing PT, OT, SLP practice; regardless of size, scope and specialty. Clinical, administration, front desk, billing, authorization management, compliance, etc, are integrated throughout the software to simplify and streamline total practice and operation processes. Customizable workflows, clinical templates, forms, and reports allow a practice to easily implement best-practices, organizational-excellence standards, and meet required regulatory requirements. TherapyRehab Plus also has a comprehensive suite of third-party integrations for advanced SMS texting, RCM, home exercise programs, data analytics, and more.
Raintree is engineered with efficiency tools directed specifically at the needs of rehab providers. This includes a single-screen dashboard that displays all pertinent patient information so that users can seamlessly manage all patient information easily and quickly. For example, users can track multiple episodes of care in a single patient record as well as automate electronic insurance eligibility verification, and email or fax documents to referring and participating providers from the system. Auto-posting of insurance remittance payments (EOB) is also available in addition to automated appointment reminder capabilities.

Rev-Ignition
(844) 297-9944
www.rev-ignition.com
Program: Rev-Ignition
Rev-Ignition aims to provide the benefits of revenue cycle management software, coupled with billing and collection services, and more. Fully integrated, custom configurable certified EHR designed for adult and pediatric rehab. Its professional business consulting and business analytics, combined with scheduling, billing, portals, dashboards, as well as custom-tailored billing and collections services, are designed to make it a total practice solution for providers. The company offers tools, infrastructure, and business consulting services, and domain expertise, all geared toward improving profitability and allowing practices to thrive. Rev-Ignition's suite of services is designed as a full-service offering but also available as individual services.
Other important features Rev-Ignition offers include workflows that are desgned to "trap" issues in order to alert the front office of any potential threat to a clinic's cash flow due insurance issues. Rev-Ignition reports that it will set protocols in place that will reduce a clinic's denials due to no authorization or expired authorization. The company reports that a free, no-obligation revenue cycle analysis can be requested on the Rev-Ignition website.

TheraOffice powered by Hands On Technology
(866) 562-8413, ext 122
www.TheraOffice.com
Program: TheraOffice powered by Hands On Technology
TheraOffice is EMR and practice management software designed by physical therapists to be highly adaptable to a practice's unique business. The company strives to achieve compliance that exceeds today's evolving clinical and billing requirements. TheraOffice is a completely integrated system designed around real-life clinics that allows flexibility with a focus on increasing productivity and revenue. The technology allows therapists to document at the time of service, which has a direct correlation with increased cash flow and accounts receivable levels. TheraOffice's integrated suite is made to be simple to implement, and offers on-site, in the cloud, and HL7 interface deployment alternatives.
Developed with the help of its clients, some of TheraOffice's key features include cloud or on-site deployment that accommodates practices that have the infrastructure to house their own data as well as a complete web-based version. The software is also engineered for synchronized growth, so that when new clinics or additional users become a part of long-term plans, TheraOffice is able to accommodate that growth. TheraOffice also has features to help navigate the rules and regulations regarding Medicare documentation and billing to help users remain compliant.

WebPT
(866) 221-1870
www.webpt.com
Program: Physical Therapy Software
WebPT is a physical therapy software platform for enhancing patient care and fueling business growth, with a reported market share of 30%. Offering scheduling, documentation, billing, outcomes tracking, business reporting, system integrations, and patient engagement tools, WebPT's web-based solution is made to be ideal for any PT private practice—regardless of staff size or number of clinics. WebPT reports that it has a 99% retention rate and a 99.99% uptime rate. Launched in 2008 and headquartered in Phoenix, Arizona, the company has ranked on the Inc. 5000 list of America's fastest-growing companies six years in a row.
As a practice management solution, WebPT strives to prioritize patient care and optimize business performance with a unified solution designed for the outpatient rehabilitation clinic. The software is engineered to document, schedule, bill, and analyze from one platform, making it useful to drive intelligent clinical and business decision-making. Therapy providers can leverage WebPT's suite of practice management products to deliver better, more personalized patient care experiences.