KT Tape announces its latest recovery product: KT Recovery+ Wave (KT Wave), designed to use pulsed shortwave therapy (PSWT) to reduce nerve hypersensitivity and help relieve pain.
The device is a lightweight, discreet, flexible loop that's user-friendly – simply pull off the tab on the back of the KT Wave and press the button to turn it on and secure it on your body using the enclosed pieces of adhesive, centering the painful area within the loop.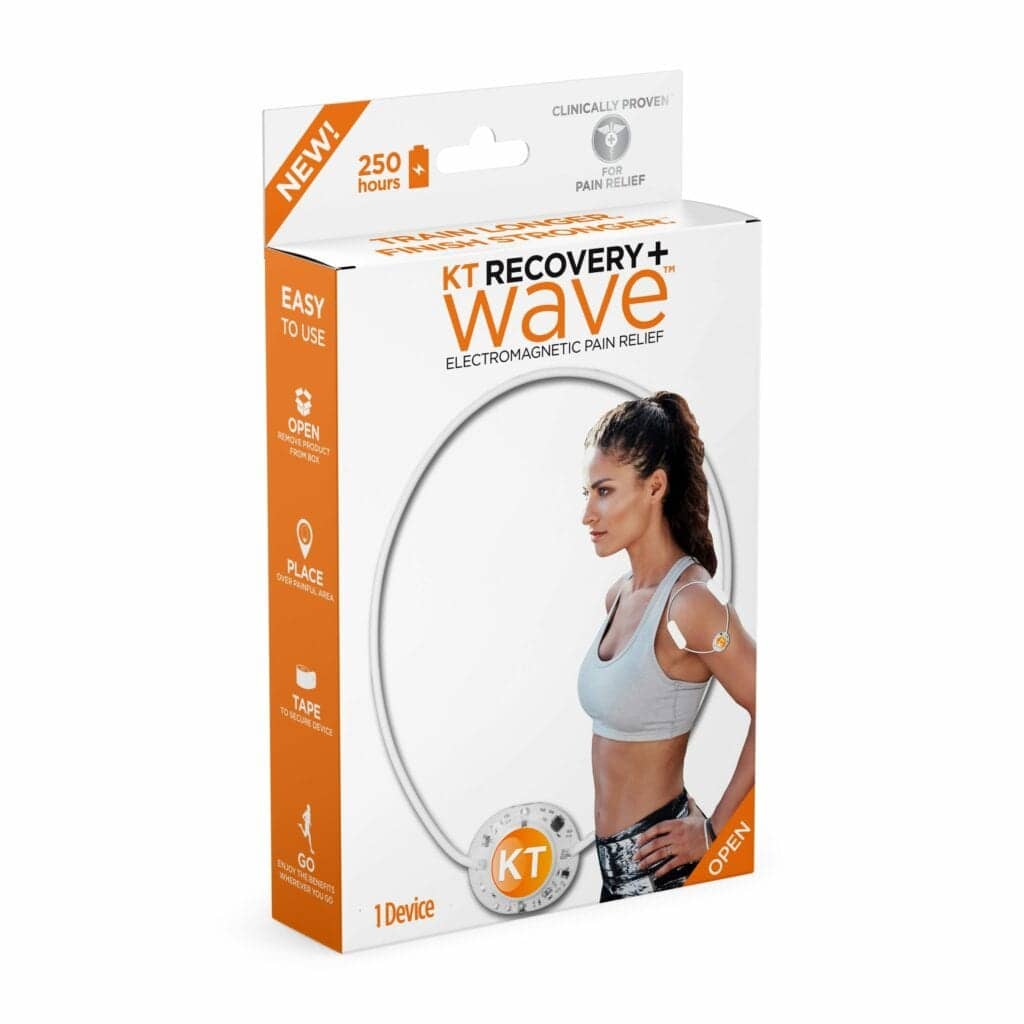 Unlike other forms of electrotherapy such as TENS units where users feel a shocking sensation, KT Wave works sensation-free, using PSWT to calm sensitive nerves, pulsing non-thermal, low-energy electromagnetic signals deep into tissue, muscles and joints to target the nerves where pain is present, a media release from KT Tape explains.
KT Wave is wearable and can safely be used anywhere on the body during most daily activities, including working out and sleeping. It's also water resistant and can be adhered directly to skin or on top of light clothing or bandages.
For chronic pain relief, it is recommended that first-time users wear the KT Wave for a minimum of 12 hours per day for 2-3 consecutive days for the treatment to take full effect. For continued pain relief as needed, users should wear the device for a minimum of 12 hours per day (up to 24 hours daily), per the release.
Source(s): KT Tape, PR Newswire]