Lower-extremity injuries are common to physical therapy practice, and they range across a broad spectrum from ankle instabilities and dysfunction to internal tibial rotation. For some patients affected by lower-extremity injuries, braces or orthoses may be beneficial, and physical therapists should be well-informed about which products are appropriate. Both custom-fit and off-the-shelf solutions are available, and products that appear in this category help detail the many options available.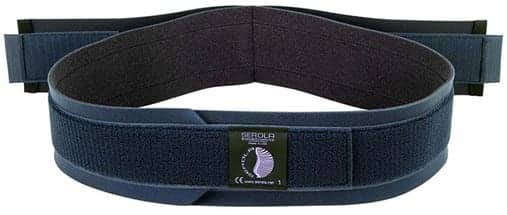 Serola Sacroiliac Belt
For more than 30 years, Serola Biomechanics Inc, Loves Park, Ill, has been in the business of pain relief and prevention manufacturing high-quality orthopedic solutions that are available worldwide, including the Serola Sacroiliac Belt, Serola Gel Arc Elbow Brace and other complimentary products. The Serola Belt is designed to strengthen the core and muscles by stabilizing the sacroiliac joints at the base of the spine and relieving lower back, hip, and pelvic pain. The belt is made to be ideal for anyone doing repetitive bending, lifting, twisting, or prolonged sitting or standing. In addition to those who suffer from acute or chronic back pain, the benefits of wearing the belt can be enjoyed by manual laborers, athletes, seniors, and pregnant women.
For more information, contact Serola Biomechanics Inc, (800) 624-0008; www.serola.net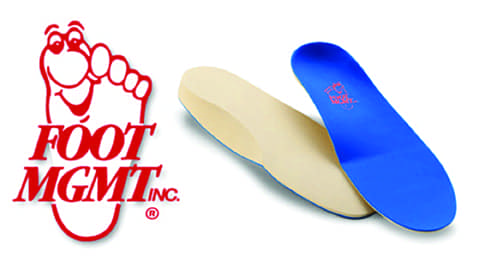 Semi Rigid Foot Orthotic
Foot Management, based in Pittsville, Md, has manufactured custom-made foot orthotics for 40 years. The company's Ortho-Arch is a semi rigid foot orthotic built to aid in shock absorption, pressure relief, and biomechanical control while remaining flexible and allowing the foot to be a mobile adapter. The Ortho-Arch can be combined with any of Foot Management's accommodations or Turf Toe plates for a truly custom device.
For more information, contact Foot Management Inc, (410) 835-3668; www.footmanagement.com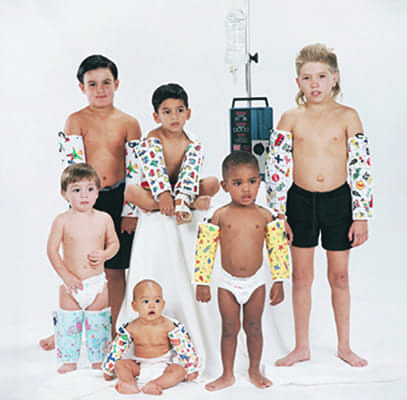 Arm and Leg Immobilizer
The Medi-Kid Co Inc, Hemet, Calif, manufactures and distributes Pedi-Wraps pediatric arm and leg immobilizers. Medi-Wraps are also available in adult sizes. The company's products are designed to be used following surgery; to cover and protect injuries, sutures, and bandages; during treatments; or to prevent many self-inflicted injuries. Fast and easy to use, they are made with soft cotton fabrics and feature kid-friendly prints and solid colors. In addition, they are machine washable and dryer safe.
For more information, contact The Medi-Kid Co Inc, (888) 463-3543; www.medi-kid.com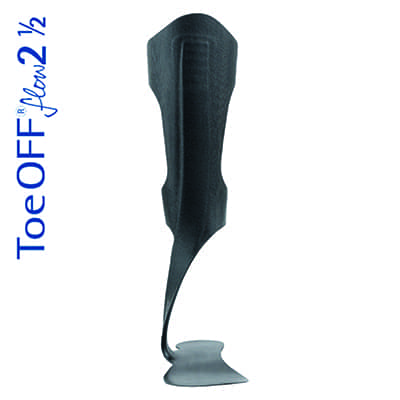 ToeOFF FLOW AFO
Allard USA Inc, Rockaway, NJ, introduces FLOW, the company's newest generation of AFOs, featuring a new proprietary formula that offers increased ROM in the sagittal plane and a smooth transition (flow) throughout the gait cycle. The footplate for this AFO is shaped to accommodate gentler contours of shoe insoles and offer more clearance for the forefoot in the shoe toe box. In addition, both Ypsilon Flow ½ and ToeOFF Flow 2 ½ are designed to accommodate lower shoe heel heights.
For more information, contact Allard USA, (888) 678-6548; www.allardusa.com