A showcase of products inspired by the spirit of innovation and built to help physical therapists support treatment that is truly patient centered.
As product development booms in the physical therapy marketplace, product improvements continue to roll out aimed at helping therapists move their treatment toward optimum outcomes that may be easier, more comfortable, or affordable to achieve. In this showcase of products developed especially for physical therapists and the physical therapy clinic, you'll see examples of how manufacturers are pushing the envelope of innovation through design, material, and technology updates.
These improvements can be seen in balance trainers designed to enable interactive game play, pain management products formulated to achieve targeted relief, tools designed to enhance exercise and conditioning, and more. Take a look and see how the power of these innovations could benefit your practice.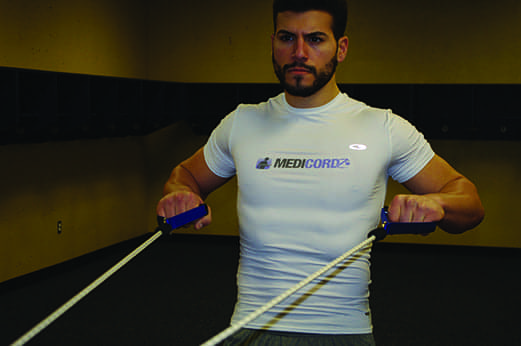 TRAINING GEAR
NZ Manufacturing Inc, Tallmadge, Ohio, offers the MediCordz Safety Bungee, which is built to provide rehab and strengthening with the added safety and security of strong and durable high-grade bungee. The patented line of USA-made products provides seven progressive resistance levels from which to choose. MediCordz Safety Bungee can provide resistance in rehab and exercise without the concern for allergies and possible breakage sometimes associated with latex bands. The dedicated Upper Body (shown here) is used in upper body and stabilization exercises. MediCordz rehab training tools are designed to provide maximum function and comfort while withstanding rigorous use.
For more information, contact NZ Manufacturing Inc, (800) 886-6621; www.nzcordz.com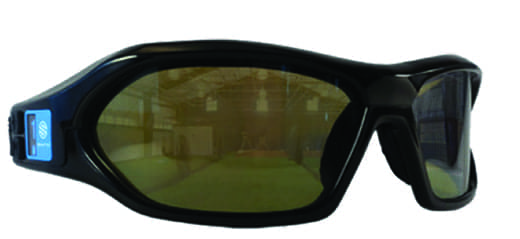 STROBE FOR PERFORMANCE IMPROVEMENT
The Senaptec Strobe from Exertools, Petaluma, Calif, is designed to train the connections between an individual's eyes, brain, and body. Using liquid crystal technology, the lenses flicker between clear and opaque, removing visual information and forcing the individual to process more efficiently. The Senaptec Strobe can be integrated into existing sports training drills and exercises, or be added to vision therapy protocols as an uploading technique. As an athlete, the strobes can help move training to a higher level. The curved liquid crystals provide a full 180-degree field of view that allows users to enhance their visual skills in the training room, or on the field of play.
For more information, contact Exertools, (707) 570-5158; www.exertools.com

REUSABLE HOT/COLD THERAPY
Southwest Technologies Inc, North Kansas City, Mo, manufactures Elasto-Gel hot and cold therapy products, which consist of more than 40 different shapes and sizes to provide the best fit for a person's individualized needs. Elasto-Gel products may be used for either hot or cold therapy, and are manufactured so they will not leak if punctured. When heated, the products provide moist therapy heat, and when used cold, the products provide soothing cold.
For more information, contact Southwest Technologies Inc, (800) 247-9951; www.elastogel.com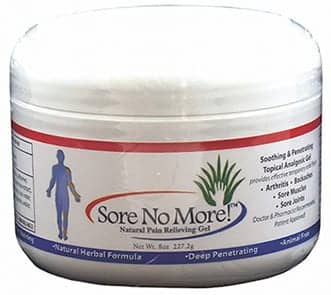 FAST-ACTING TOPICAL
Sore No More from Moab, Utah-based Sore No More provides a blend of plant extracts formulated to offer effective relief for muscle aches, soreness, and more. The topical anesthetic effect of Sore No More depresses cutaneous sensory receptors. The formula is made to absorb quickly and deeply, producing a synergistic effect that detoxifies tissues, relieves tight and tender joints, soothes muscle soreness, and reduces inflammation. Sore No More can provide effective pain relief for a variety of conditions, including rheumatoid arthritis, fibromyalgia, migraines, muscle aches and pains, muscle spasms, overexertion, fatigue, tendinitis, and diabetic neuropathy.
For more information, contact Sore No More, (800) 842-6622; www.sorenomore.com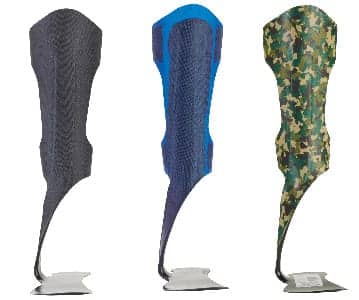 NEW CARBON FIBER AFOs
Allard USA, Rockaway, NJ, announces its new ToeOFF 2 ½ and BlueROCKER 2 ½ AFOs, featuring a reduced heel height to accommodate shoes with lower heel heights and a footplate with a lower toe lift for more space in the shoebox. ToeOFF 2 ½ surface options include Birch, Black, and Camouflage. Choose wrap-around or D-Ring straps that are easily applied for right or left hand "pull" and shorter, more gently contoured wings that fit comfortably to the anatomy. Allard now offers 13 different AFO models, available in Not-For-Resale Kits to use as gait-assessment tools to evaluate which model might work best for your patient prior to fitting with a permanent orthosis. Each kit includes six AFOs: sizes small, medium, and large in left and right.
For more information, contact Allard USA, (888) 678-6548; www.allardusa.com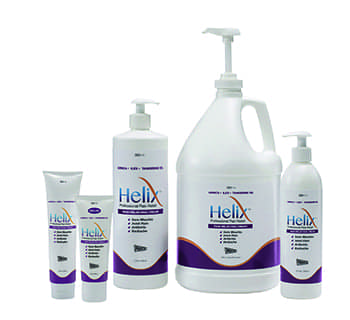 TOPICAL ANALGESIC
Helix Professional Pain Relief is a topical analgesic from Parker Laboratories Inc, Fairfield, NJ, formulated with menthol (7.4%), arnica, ilex, aloe, and tangerine oil to provide targeted, fast-acting, temporary pain relief. Helix Professional Pain Relief is paraben-free and available in 5 g pouch, 3 fl oz roll-on, 4 fl oz tube, 12 and 32 fl oz pump bottle, and gallon sizes. Sold exclusively into professional channels.
For more information, contact Parker Laboratories Inc, (973) 276-9500; www.helix4pain.com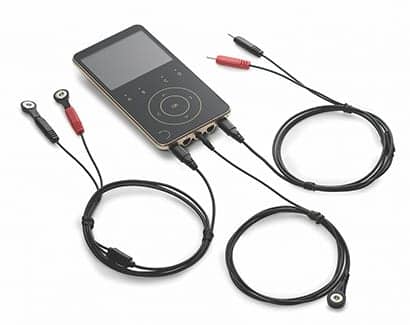 PORTABLE BIOFEEDBACK
Thought Technology, Montreal, Quebec, Canada, a manufacturer of biofeedback instrumentation, introduces MyOnyx as the modern physical therapist's complete solution for surface EMG biofeedback and electrostimulation. The portable and rechargeable device offers wireless connectivity to tablets and PCs. Its powerful electrostimulation (TENS, NMES, and Microcurrent) tools include preconfigured scripts and customizable protocols with full waveform and timing adjustability. Its advanced muscle rehabilitation functionality includes SEMG, EMG triggered stim, and pressure sensor biofeedback for muscle re-education and continence training. The MyOnyx app offers full-screen session viewing with multiple feedback options (graphs, patterns, animations) audio prompts, and music. Its intuitive interface provides fast access to settings and advanced features. Create, adjust, and run baseline assessments and training sessions, then review saved data and generate detailed reports with one-touch operation.
For more information, contact Thought Technology Ltd, (800) 361-3651; www.thoughttechnology.com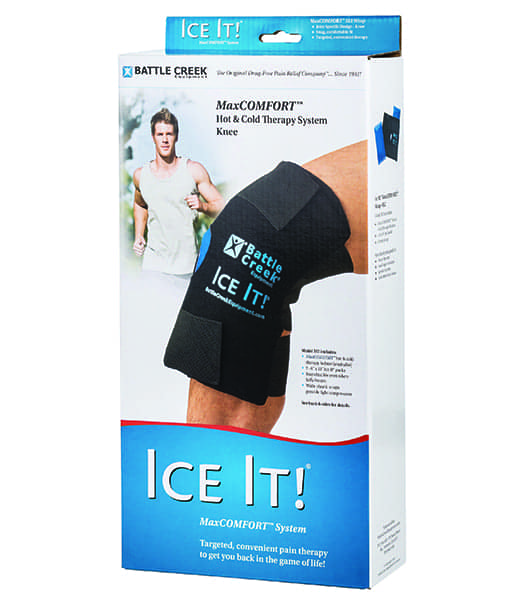 PAIN RELIEF FOR THE KNEE
Battle Creek Equipment Co, Fremont, Ind, is the manufacturer of Ice It! MaxCOMFORT System for the Knee, which features an articulated design that surrounds the entire knee for maximum therapeutic benefit. A comfortable, secure fit can allow the user to relax or continue performing activities during therapy sessions. Each product is sold in a box that contains two 6-inch x 12-inch cold packs, a holster, and three hook and loop straps. The company offers Ice It! MaxCOMFORT Systems designed for use on virtually any joint or area of the body.
For more information, contact Battle Creek Equipment Co, (800) 253-0854; www.BattleCreekEquipment.com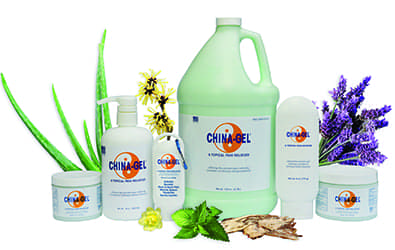 TOPICAL PAIN RELIEVER
China-Gel is a topical pain reliever developed by Arlington Heights, Ill-based China-Gel, with ancient pain-relieving herbs for natural and effective relief. China-Gel provides a cool-to-warm sensation to help relax sore muscles and joints, and a lavender/menthol fragrance on application that becomes odorless as the gel is absorbed. In clinic, it can also be used as a coupling agent with ultrasound, as an emollient with instrument-assisted soft tissue mobilization, and as a lubricant with cupping. Resembling a fine hand cream, it spreads on evenly and then absorbs completely into the skin without leaving a greasy residue, so practitioners can apply kinesiology tape immediately without wiping or cleaning.
For more information, contact China-Gel, (800) 898-4435; www.chinagel.com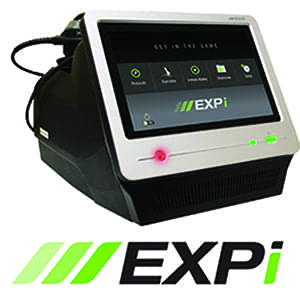 DEEP TISSUE THERAPY LASER
LiteCure Medical, New Castle, Del, the maker of LightForce Therapy Lasers, offers advanced rehabilitation solutions to healthcare providers. The company reports that its focus on providing exceptional customer service, along with a commitment to making ongoing investment in research, is key in helping it deliver superior products designed to improve therapeutic outcomes. The EXPi Therapy Laser is a high-power device (0.5 W to 25 W) built to allow clinicians to deliver treatments quickly and efficiently. Optimized for outcome improvement, the included influence Technology was developed to offer the flexibility of custom treatment options (both on and off contact) while ensuring consistent results.
For more information, contact LightForce Therapy Lasers, (877) 627-3858; www.lightforcelasers.com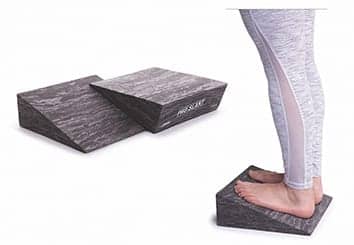 PREMIUM-QUALITY FOAM SLANT
OPTP, Minneapolis, introduces a premium-quality foam slant made to stand up to heavy use, at an affordable price point. Sold as a pair, the OPTP PRO-SLANT features an 18-degree incline and is designed to be ideal for performing stretching and strengthening exercises to help treat and prevent common lower leg and foot problems including overuse syndromes and postsurgery contraction. Made of high-quality, premium closed-cell foam, these durable slants can be excellent for use at home and in the clinic.
For more information, contact OPTP, (800) 367-7393; www.OPTP.com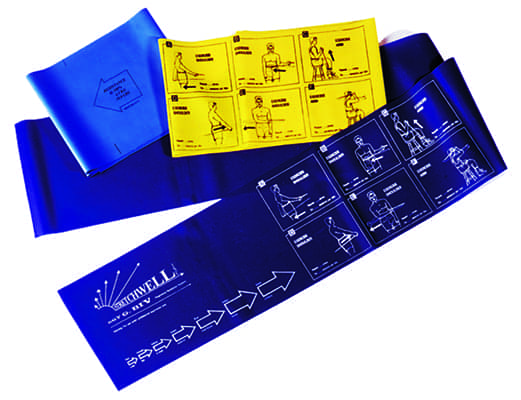 LATEX RESISTANCE BANDS AND TUBING
Stretchwell Inc, Warminster, Pa, offers a range of latex resistance bands and tubing. Since its debut in 1994, the company has produced its flagship product, Fitlastic Therapy Bands, using high-quality and green-friendly continuously dipped latex sheets. Stretchwell reports that the bands contain almost no soluble proteins and are color-coded by the "ROY G BIV" progressive system of resistance. The 18-foot, 75-foot, and 150-foot rolls are marked every foot to allow for easier cutting, measuring, and identification.
For more information, contact Stretchwell Inc, (888) 396-2430; www.stretchwell.com