The starting point in selecting the correct orthotic for any individual is a thorough evaluation that considers diagnosis, gait pattern, sensation, cognition, dexterity, tone, edema, compliance, and pain. It is also key to assess an individual's strength, range of motion, and potential for improvement. A better range of motion helps facilitate improved biomechanical alignment, and improved strength can accommodate bracing through the use of a less supportive device. The best prescription for a brace is achieved through putting a focus on the patient's diagnosis as well as the functional purpose of the brace. Orthotic products may also be tailored to better address a particular diagnosis.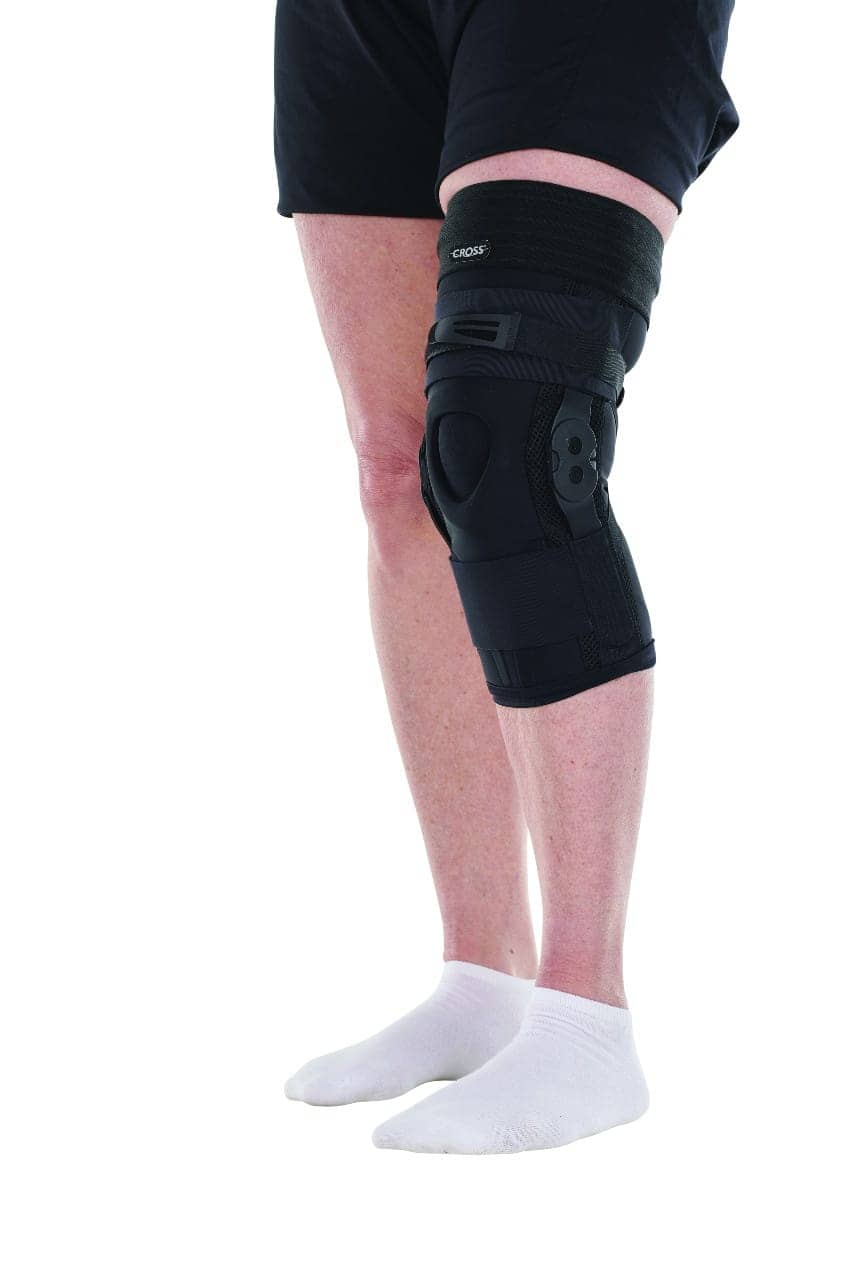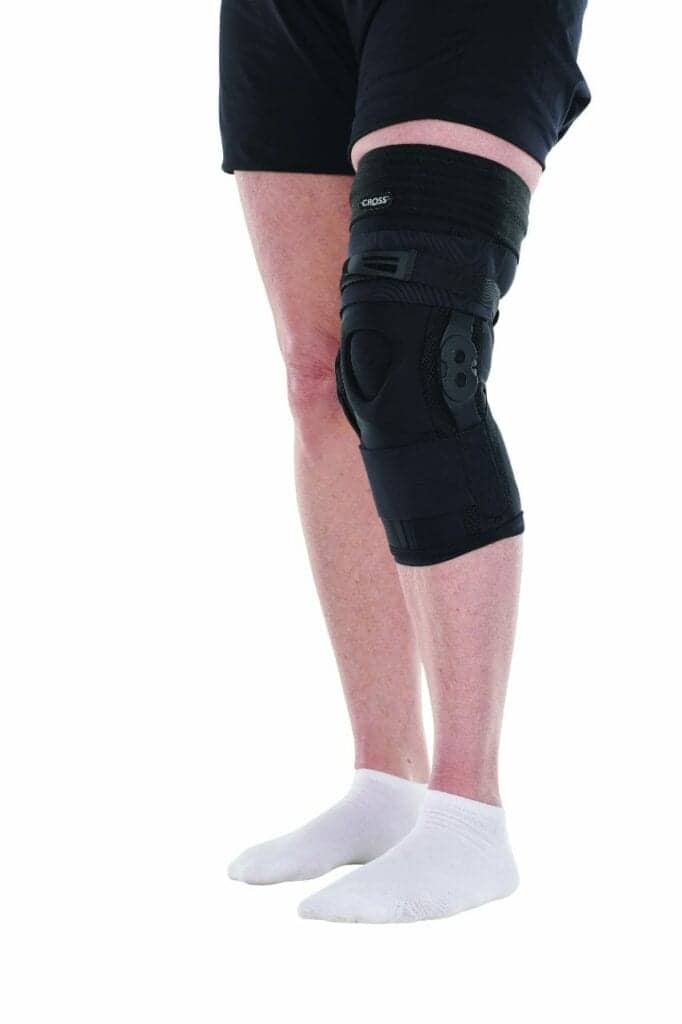 Knee Orthosis
Allard USA Inc, Rockaway, NJ, offers the CROSS Knee Hyperextension orthosis, intended for mild to moderate knee hyperextension due to neuromuscular diseases or other injuries. The orthosis can be used alone or together with any Allard AFO when knee hyperextension is present with foot drop. The CROSS Knee Orthosis has a pre-flexed anatomical shape to fit leg contours and can be comfortably worn with any Allard AFO. Hyperextension resistance can be easily adjusted. The orthosis has an easy-to-grasp wide cuff for single-handed donning, and a "Donning Aid" is included for users with limited hand dexterity. Sizes: S/M/L/XL.
For more information, contact Allard USA Inc, (888) 678-6548; www.allardusa.com or [email protected]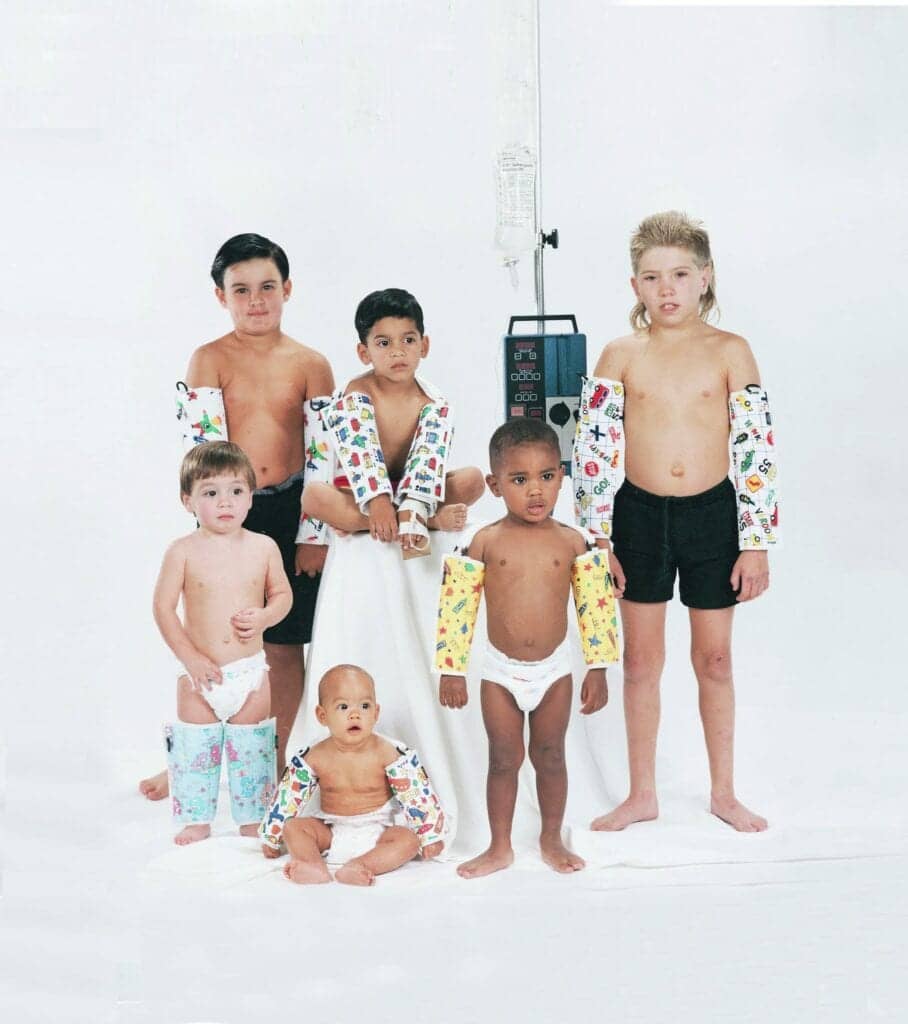 Arm and Leg Immobilizer
The Medi-Kid Co Inc, Hemet, Calif, manufactures and distributes Pedi-Wraps pediatric arm and leg immobilizers. Medi-Wraps are also available in adult sizes. The company's products are designed to be used following surgery; to cover and protect injuries, sutures, and bandages; during treatments; or to prevent many self-inflicted injuries. Fast and easy to use, they are made with soft cotton fabrics and feature kid-friendly prints and solid colors. In addition, they are machine washable and dryer safe.
For more information, contact The Medi-Kid Co Inc, (888) 463-3543; www.medi-kid.com