DJO introduces the new DonJoy X-ROM Post-Op Knee Brace, featuring a revamped hinge design and quick-lock ability to help enhance ROM control and protection.
"We've combined the best of our earlier products with new advancements and patient feedback to produce a brace that helps combine excellent ROM protection with a comfortable, user-friendly design," Gary Justak, Vice President of Sales, Bracing and Supports at DJO, in a media release.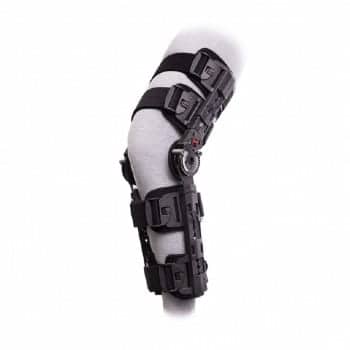 The brace aims to help patients recover from ACL repair and other knee surgeries. It features easy-to-use strap, tab and buckle designs to help enable fast and simple post-op application and adjustment; and four independently telescoping sliders with easy push-button controls to enhance brace placement, stability and comfort.
The freedom of adjustment offered via the brace is designed to help minimize the risk of peroneal nerve compression at the fibular neck, according to the Lewisville, Tex-based company in a media release.
Comfort and stability features include a strong yet lightweight design to help enhance varus/valgus contouring, folded ankle pads and strategically placed contact points between the leg and brace to reduce slippage. It also features an anti-microbial coating to help neutralize odor while increasing comfort and durability, the release adds.
For more information, visit DJO.
[Source(s): DJO Global, Business Wire]