Bone Health Technologies (BHT), an innovator of technologies for improving bone health and preventing bone health diseases, has received a $2.7 million grant from the National Institute on Aging (NIA) of the National Institutes of Health (NIH).
The Commercialization Readiness Pilot (CRP) grant, awarded as part of the Small Business Innovation Research (SBIR) Program, funds late-stage research and development and technical assistance programs that address health innovations in aging.
The grant will be used to aid the company in its commercialization of OsteoBoost, its osteopenia treatment and osteoporosis prevention device.
Bone Health Technologies and its OsteoBoost technology were reviewed by a panel of leading experts and recognized to have a high potential for solving a critical unmet need.
The grant is the third received by Bone Health Technologies for itswork on OsteoBoost. The company has also received FDA Breakthrough Device Designation, closed a $2.75 million funding round, was awarded additional patents, added top industry professionals to its Board, and more within the last 12 months, a news release from the company explains.
"The need for a safe and effective treatment for osteopenia is immense; by supporting our critical pre-commercialization phase, the NIH is allowing us to expedite bringing this innovation to the women who need it most."

— Laura Yecies, CEO, Bone Health Technologies
"This grant will be used to advance the commercialization of the OsteoBoost technology, with the grant supporting continued work in clinical research and manufacturing scale-up to prepare for market launch."

— Michael Jaasma, PhD, CTO
SBIR Process
The SBIR process entailed review and competitive scoring by a panel of experts in the field who found the science and business opportunity to be highly compelling, allowing the proposal to be selected from a field of applicants. In their written review, the experts noted that
"The underlying technology addresses a significant unmet market need in a novel way. The results to date (from ongoing Phase 2 work) suggests the team has figured out how to package this technology in a way that is likely to improve bone density loss and address patient compliance and cost barriers."
"Compared to drug therapy and whole-body vibration, this seems a fundamentally different approach. In addition to aiming to be effective, it addresses patient compliance and economics."
"The granted patent claims appear quite broad and would likely make it difficult for a competitor to develop a hip-mounted vibration device."
"The innovation is aimed not just at clinical effect but at improving patient compliance and lowering cost barriers to adoption."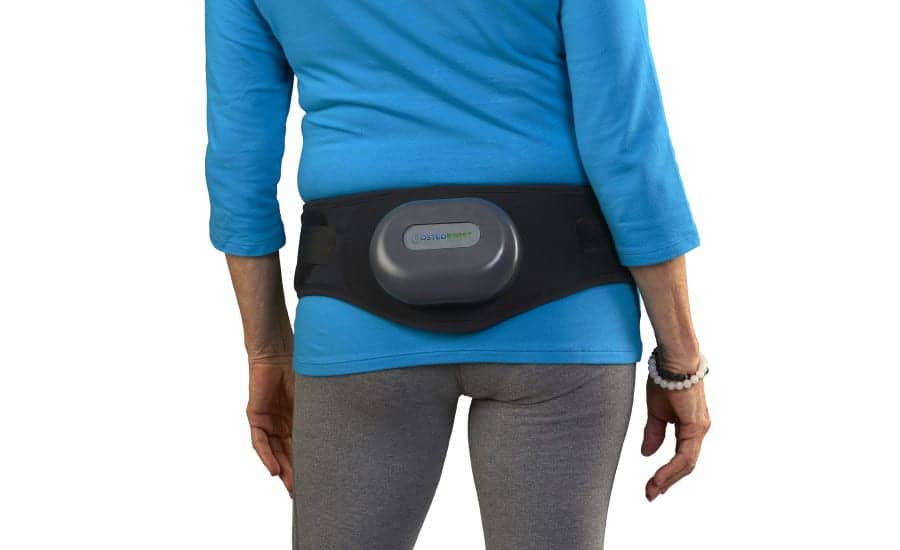 OsteoBoost is based on NASA research which proved that mechanical stimulation of bones through vibration can improve bone density. BHT has conducted a clinical study which showed that one 30-minute treatment with OsteoBoost reduced bone loss activity in all study participants and is currently conducting a pivotal trial at University of Nebraska Medical Center assessing the impact of OsteoBoost on bone density after 1 year of treatment.
For more information on the awarding of the CRP grant or Bone Health Technologies and OsteoBoost, visit Bone Health Technologies.
[Source: Bone Health Technologies]
---
Related Content:
Bone Health Technologies Closes $2.5M Funding Round and Appoints New Board Members
It's Patent #2 for OsteoBoost
OsteoBoost Vibration Belt Obtains FDA 'Breakthrough' Designation