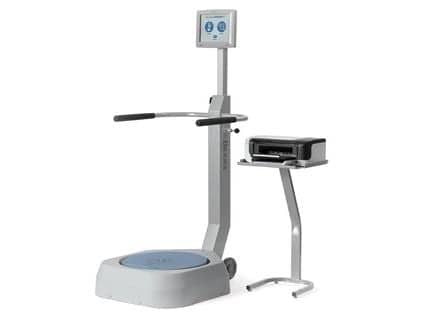 Biodex Medical Systems has announced the addition of the Balance System SD into the Fall Risk Screening Program of the Glenwood Care Facility, a California-based senior care facility. According to a Biodex news release, Glenwood is a skilled nursing facility that provides short-term rehabilitation and long-term care, and is continually looking to improve its rehabilitation services with new technology and techniques.
As indicated on the Biodex news release, one of the areas of focus for changing the image of the facility was the way the rehabilitation process was being viewed. Dave Merkley, executive director of Glenwood, explains, "We were looking to move away from passive therapy to active therapy." The decision was made to add the Biodex Balance System SD to their rehabilitation program as part of this move in a new direction.
Glenwood is utilizing the Balance System SD to assess fall risk of both short- and long-term patients, and the system is also used in the community at health fairs and at local assisted living facilities. Future plans include promoting to area physicians and hospital discharge planners in order to position Glenwood as a leading provider of Medicare-paid short-term inpatient rehabilitation in the area, as noted in the Biodex news release.
To view the full case study and read about how Glenwood implemented the Balance System SD into its Fall Risk Screening program, click here.
[Source: Biodex]