Innovation Lab, Innovation Institute's national health care incubator, and MultiCare Health System, a Washington state not-for-profit health care organization, announce the development of the Gait MyoElectric Stimulator (GMES), a unique functional electrical stimulation device that uses dual stimulator technology to help improve walking ability in patients with neuromuscular conditions such as stroke, cerebral palsy and multiple sclerosis. 
The first-generation device was developed and tested in the clinic by David Embrey, PT, PhD, a physical therapist and founder of MultiCare's Good Samaritan Children's Therapy Unit's Movement Laboratory; Gad Alon, PT, PhD, associate professor emeritus of physical therapy and rehabilitation science at the University of Maryland School of Medicine; and Jeffrey Stonestreet, retired senior electrical design engineer for the Boeing Company. 
Next steps for Innovation Lab and MultiCare are to secure an industry partner to add GMES to their product portfolio and bring this solution to market to help the millions of stroke survivors and people living with neuromuscular conditions.
"There are 4 million Americans each year who have a stroke," Dr. Embrey says. "When we think of something coming from this little community hospital that impact hundreds of thousands of individuals in the country, and perhaps around the world, that's very exciting."
"The Innovation Lab is thrilled to work with member organization MultiCare on the development of GMES, which will improve quality of life for patients with neuromuscular conditions," Innovation Lab General Manager Ryan Kelly says. "The GMES team's work is a shining example of how the Lab taps into the innovative potential of healthcare employees, turning doers into dreamers."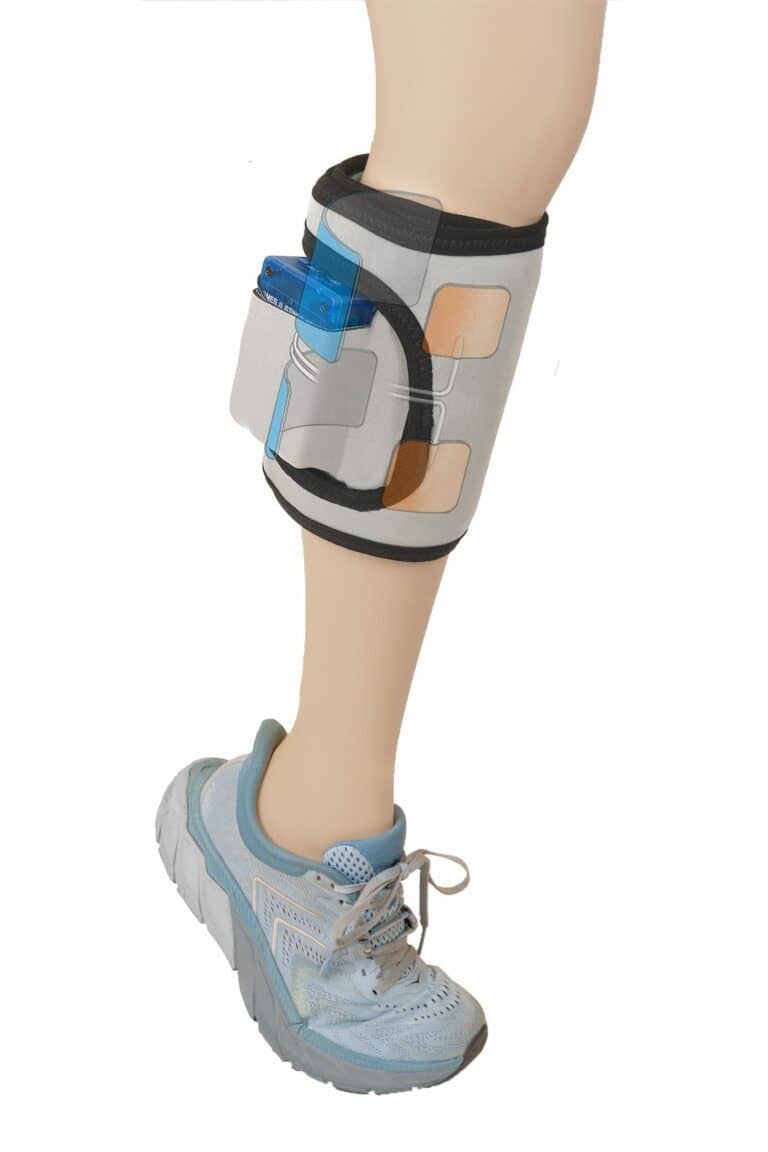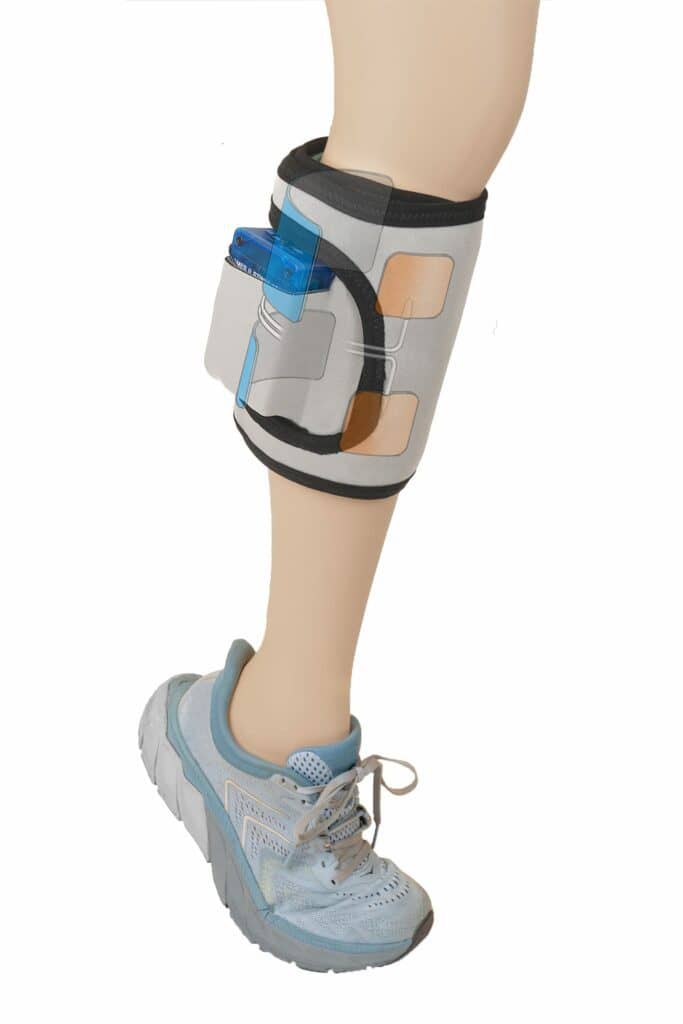 Gait MyoElectric Stimulator: A Wearable Device for Hemiplegia or Hemiparesis
Applied to the lower leg of patients with these conditions, GMES is an intuitive, wearable device for patients with hemiplegia or hemiparesis (paralysis or weakness on one side of the body), the most common physical consequence of stroke. GMES provides stimulation from multiple channels to opposing muscles, with that dual stimulation designed to improve post-stroke gait.
Current functional electric stimulation (FES) devices seek to treat only one symptom of hemiplegia: foot drop (an inability to raise the front of the foot). Simply lifting the foot does not smooth a patient's halted gait, so a significant limp persists.
GMES is different: It mimics normal walking function with dual stimulation — dorsiflexion and plantar flexion — plus motion sensors designed for gait and stability improvement. GMES shows potential to help patients relearn how to walk independently, without long-term dependence on the device. (Clinical data from two published studies is on file.)
Innovation Lab partnered with MultiCare in 2021 to complete development and commercialize the GMES device, leveraging the Lab's team of experts in medical device product development and commercialization. Innovation Lab is currently working with Dr. Embrey and colleagues to build upon the first-generation device to improve the ease of use and comfort of the device, with the aim of partnering with an industry partner that can scale manufacturing, sales, and distribution of GMES to make it widely available to patients in need.