DARI Motion Health, from Scientific Analytics Inc, is designed to perform a comprehensive biomechanical analysis and deliver information regarding bone and joint health to clinicians and patients in just minutes.
The system, which according to the company features markerless motion capture technology using biomechanical agorithms, was showcased recently during Premier Inc's 2017 Breakthroughts Conference and Exhibition, as part of its annual Innovation Celebration.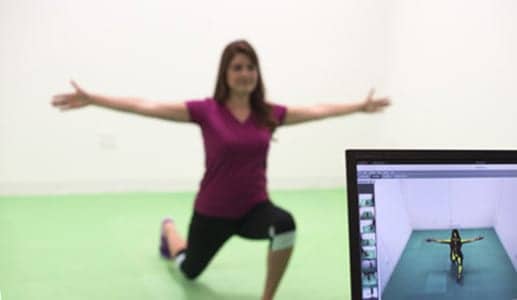 "Scientific Analytics shares Premier's commitment to providing valuable products to our alliance members that are safe, high-quality and cost-effective," says Durral R. Gilbert, president of supply chain services, Premier, in a media release from Scientific Analytics Inc. "We believe these innovations can benefit providers as they work to transform healthcare."
DARI Motion Health was selected as a showcased technology at the Innovation Celebration for its uniqueness, ability to have an impact on unmet clinical needs and potential to improve patient care, per the release.
[Source(s): Scientific Analytics Inc, PR Newswire]