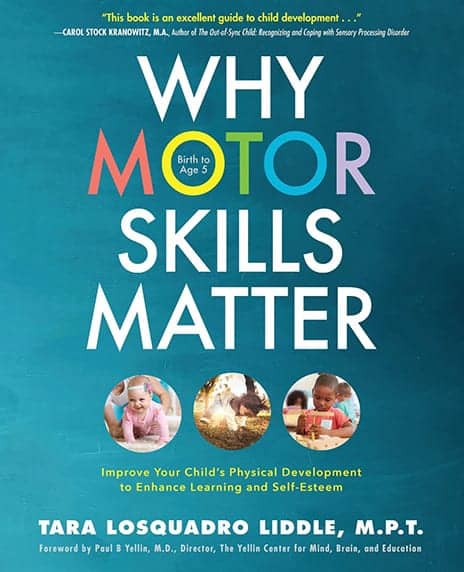 Tara Losquadro Liddle, MPT, regional director of pediatric therapy at MOTION PT Group Inc, has authored a new book exploring the importance of touch, movement, and play in the neurodevelopment and well-being of children birth through age five.
Titled "Why Motor Skills Matter: Improve Your Child's Physical Development to Enhance Learning and Self-Esteem," the book explains the impact motor skills have on the emotional, social and cognitive development of a child.
According to a media release from MOTION PT Group Inc, the book aims to help readers to:
Integrate touch, movement and body awareness during playtime
Ensure your child progresses through the proper developmental sequence
Determine if your child has sensory processing difficulties or disorders
Avoid common developmental mistakes, such as promoting early walking
"My goal with this book is to help parents, educators, and other healthcare professionals understand the importance of touch, movement, and play with children," Liddle explains, in the release.
"Physical development is often taken for granted, but developing motor skills is fundamental to a child's growth, helping children more easily integrate into the environment around them."
Liddle, a pediatric physical therapist, received her bachelor's degree in physical therapy and master's degree in physical therapy management of developmental disabilities from New York University. She is a frequent speaker at hospitals, schools, and parent groups, per the release.
[Source(s): MOTION PT Group Inc, PR Newswire]