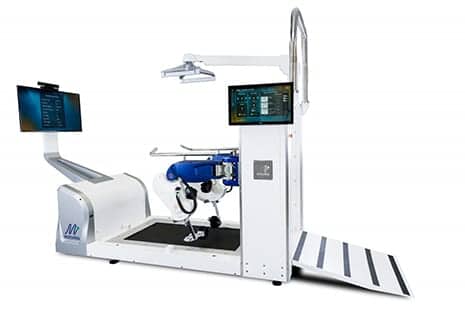 Motorika introduces the Optimal-G Pro, a robotic-based gait platform designed to help accelerate patients' rehabilitation journeys and improve outcomes.
The gait platform features a novel Enhanced Learning Intelligence TEchnology (E.L.I.TE) for optimal neuromuscular re-education and brain retraining. This technology allows the user to "suit up" in an apparatus that assists in and measures progress for rehabilitation purposes.
E.L.I.T.E. is designed to proactively adjust and personalize a patient's treatment plan based on objective clinical data and his or her individual progress. The system analyzes different patient functional abilities and provides therapists with recommendations regarding the correct adjustments according to treatment parameters. This helps improve decision-making, progresses therapy programs, and enhances patient care, according to a Motorika news release.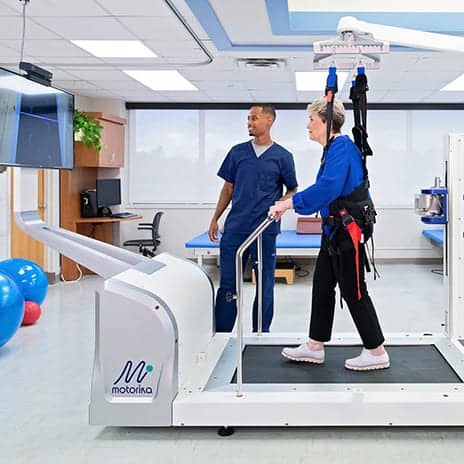 "Thanks to ELITE, the Optimal-G Pro enables rehabilitation professionals, for the first time, to offer a proactive motor learning technology that personalizes patient therapy and ultimately accelerates recovery," says Arik Avni, Motorika's co-CEO, in the release.
The system is designed to allow natural physiological gait patterns while walking, and provides real-time video biofeedback through front and side cameras that offer superior visualization of each step to reinforce proper gait biomechanics.
"We look forward to presenting our complete solution for upper and lower limb rehabilitation," says Din Hadass, Motorika's co-CEO. "Our clinically proven ReoGo upper limb robotic system is widely used by leading rehabilitation clinics and hospitals worldwide, and we are eager to provide the market with access to the Optimal-G Pro, a solution that significantly enhances our product portfolio."
[Source: Motorika]