Health systems lose an estimated $3.1 billion revenue from physical therapy referral leakage across the 3.9 million commercially insured patients studied in a new national report by Luna, provider of in-home, in-person physical therapy.
In the report, based on 2022 national data, 60% of patients referred to physical therapy by their health system opted for a local clinic provider, equating to a loss of $2,000-$3,000 per patient.
Related: Working (Out) From Home Set-Up
Patient preference plays a significant role in referral leakage as many choose to seek care elsewhere based on convenience and geographic reach. For instance, many patients are unwilling to travel more than 2-3 miles to receive healthcare. The limited service availability within health systems also forces some patients to seek more accessible providers closer to their home.
With over 38,000 clinics nationwide, patients have ample choice when it comes to physical therapy. This superior geographic coverage can serve patients closer to where they live, which creates significant competitive cannibalization on health systems.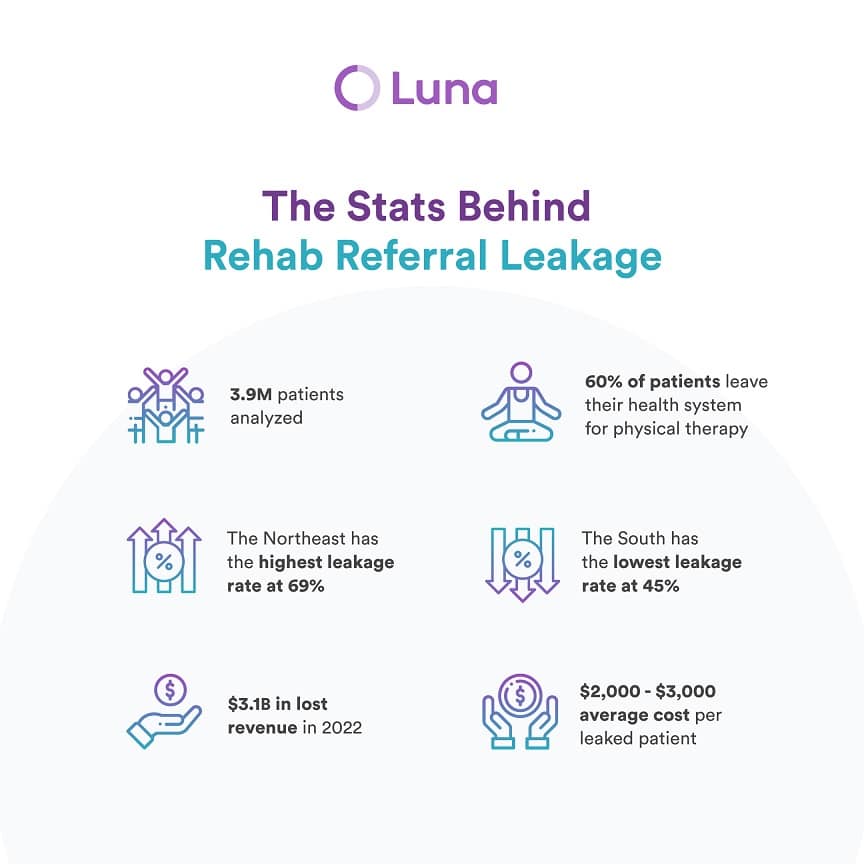 "Referral leakage is deeply worrying for health systems, and investing in costly additional locations is not the answer. Health systems need to find creative, innovative solutions to survive, post-pandemic. Offering outpatient physical therapy direct to a patient's home is a truly advantageous strategy. It expands patient access and geographic coverage, enhances patient satisfaction, and standardizes patient care," says Palak Shah, co-founder and head of clinical services at Luna.
Leading health systems such as Providence, Emory Healthcare, Intermountain Healthcare, UCLA Health, and Scripps Health have partnered with Luna to offer outpatient physical therapy in the convenience of a patient's home.
Luna currently operates across 50 markets in 27 states and has treated almost 40,000 patients in their homes.
Unlike remote or virtual care, Luna's licensed physical therapists provide 1:1 hands-on care in the convenience of the patient's home. Through Luna, patients can request an in-home physical therapy session via the company's app. A licensed physical therapist is then scheduled to arrive at the patient's home within one hour for a full 45- to 55-minute appointment.