Toronto-based SpiderTech, a manufacturer of Kinesiology tape, suggests its product as a solution for healthcare workers with irritated skin resulting from wearing personal protective equipment (PPE).
Working with local hospitals, SpiderTech notes that its line of mini i-STRIPs kinesiology tape helped provide an easy and comfortable line of defense against red, sore, irritated skin and even occasional bruising and abrasions resulting from wearing PPE during the long hours on the job.
"After receiving free samples of SpiderTech's mini i-STRIPs, they have become quite popular," Dr Marc Jeschke, MD, PhD, FACS, FRCSC, a senior scientist based in Toronto, Ontario, says in a media release from the company.
"All day long, our teams have had to wear face masks resulting in sores and irritated skin in this sensitive area. The SpiderTech strips work so well as a protection layer that our staff can work pain-free again and protect their skin," he adds.
The mini i-STRIP kinesiology tape face protection is made from 100% cotton and features a gel-like, latex-free adhesive. When applied, it essentially acts as a "second skin" that provides a barrier between the user's skin and their mask, eyewear, and other PPE.
While the tape can be placed just about anywhere on the skin to protect against PPE irritation, the most common application uses three gentle mini i-STRIPs, shaped in a triangle, one across the nose and the other two at either end running down towards the chin to protect from face mask pressure, the release explains.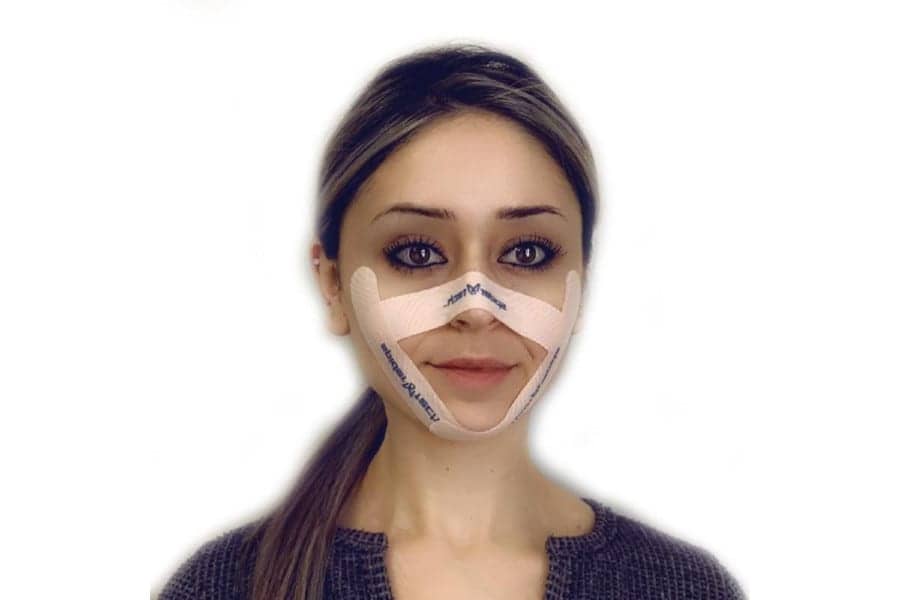 SpiderTech is now looking to develop relationships with other hospitals and clinics to help staff that may be experiencing these same skin-irritation issues. For more information, SpiderTech asks procurement staff in hospitals and clinics to contact them at [email protected].
[Source(s): SpiderTech, Business Wire]