Mueller Sports Medicine introduces the Mueller Adjustable Posture Corrector, targeted for not only athletes but for people working from home, to help improve their posture.
Because many people who are working from home are ordinarily in an ergonomically designed office, the home workspace may include a less comfortable setup – poor chair support and a position of the laptop below eye level. This can lead to bad posture and an aching back and shoulders due to additional stress placed on joints and muscles.
The Mueller Adjustable Posture Corrector is designed to provide moderate support to the upper back and can be used for a variety of activities where people might experience pain in the neck and shoulders, the Prairie du Sac, Wis-based company notes in a media release.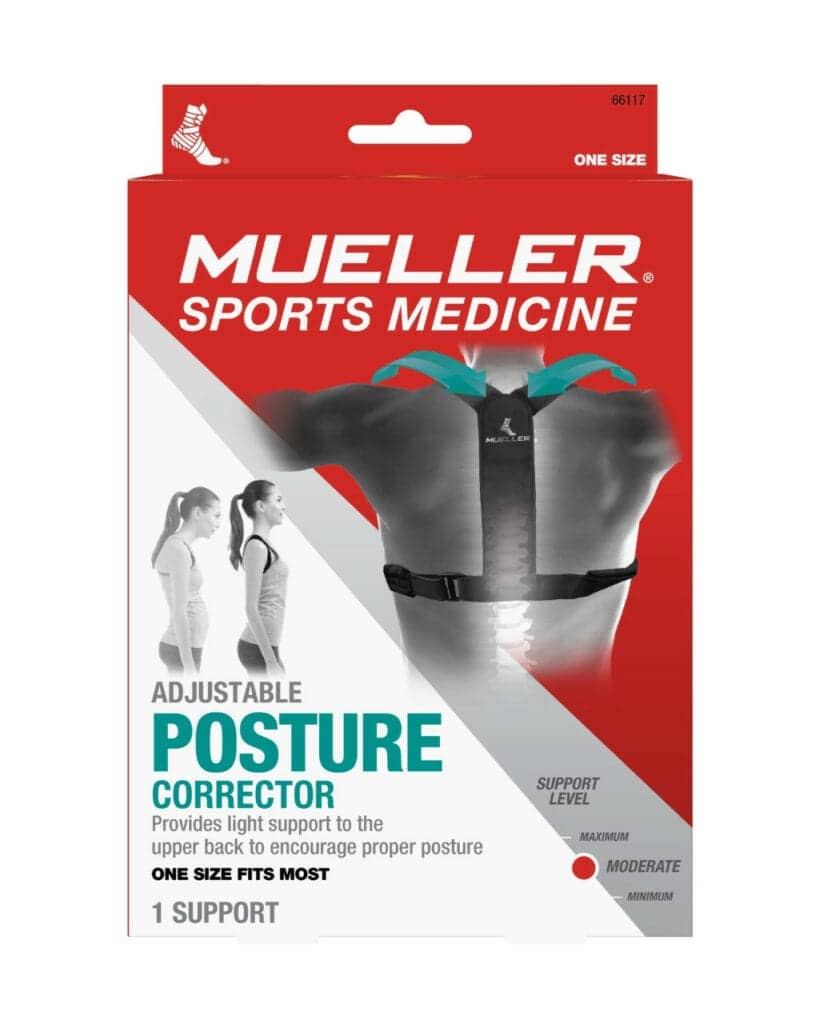 A mix of stretch and non-stretch materials offer comfort and support as stretch materials provide a gentle reminder to improve posture and straighten up when slouching. The adjustable, non-stretch straps fold under the arms and are padded to ensure comfort while providing rigid support to the upper back.
Made for both women and men, it is lightweight and breathable so it can be worn throughout any daily activity. The slim construction allows it to be worn discreetly under or over clothing, the release continues.
"While support braces are typically designed for athletes, they are also very effective for other activities, especially repetitive use actions. The Mueller Adjustable Posture Corrector can be beneficial for a number of people who experience issues with back or shoulder discomfort."

— John Cayer, President of Mueller Sports Medicine
[Source(s): Mueller Sports Medicine, PR Newswire]
---
Related Content:
Slouch No More: 5 Tips for Better Posture
Wishing to Achieve Better Posture? Look No Further
Few Are Concerned About the Health Effects of Poor Posture, Survey Suggests