Soovu Labs Inc introduces Soovu Wearable Pain Relief, described as a unique "therable" (wearable medical device and app) to treat chronic pain.
With funding from the National Institutes of Health, Soovu Labs co-founders Chuck Chabal, MD, and Peter Dunbar, MD, developed the drug-free, wearable for on-the-go relief. They discovered that pulsing high levels of heat on the skin desensitized the "TRPV1" receptor, and in so doing provided immediate and long-lasting relief of chronic pain.
The Soovu companion app provides digital coaching to reduce stress and anxiety associated with pain, and sends results to the cloud for machine learning for personalized treatments. The device and app are designed to uniquely address both physiological and psychological pathways to pain relief, a media release from Soovu Labs explains.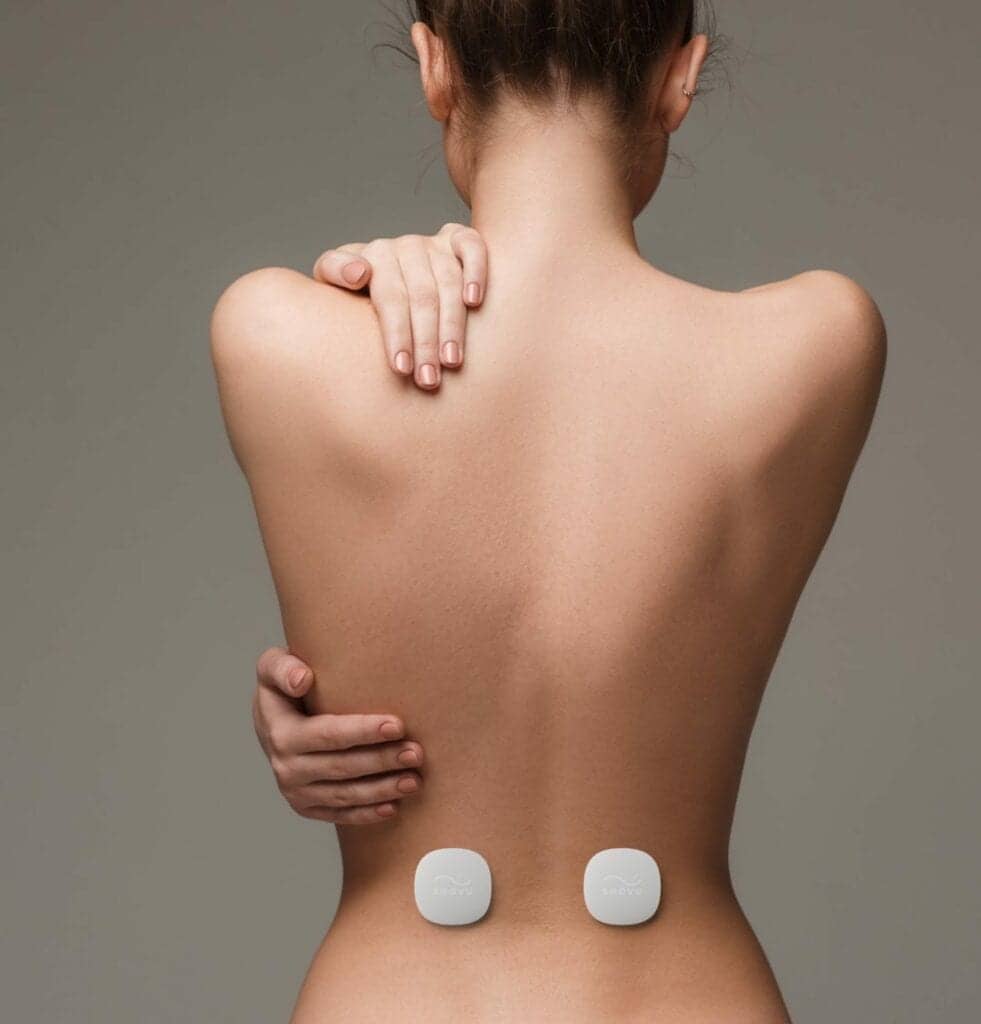 Soovu Wearable Pain Therapy is indicated to provide topical heating for the purpose of elevating tissue temperature for the temporary relief of minor muscle and joint pain and stiffness; the temporary relief of joint pain associated with arthritis; the temporary relief of muscle spasms, minor sprains and strains, and minor muscular back pain; the temporary relief of menstrual discomfort; the relaxation of muscles; and the temporary increase of local circulation where applied, per the release.
The product is estimated to officially launch in fall 2021. For more information, visit Soovu Labs Inc.
[Source(s): Soovu Labs Inc, PR Newswire]
---
Related Content:
IonicRF Generator for Chronic Pain Relief Available from Abbott
Chronic Pain Patients Give Telemedicine a Thumb's Up
How This Could Help Improve the Perception of Chronic Pain