Clarke Health Care Products introduces Marcy, an anterior rollator/gait trainer sized for children.
It features a wide range of accessories to assist toddlers and children in their first attempts in mobility and continued strides, as well as an adjustable frame designed to suit the current needs and to grow with the child.
The telescoping frame can be shortened for more maneuverability or extended for more support and security. Handles and grips can be heightened or rotated for best position and posture.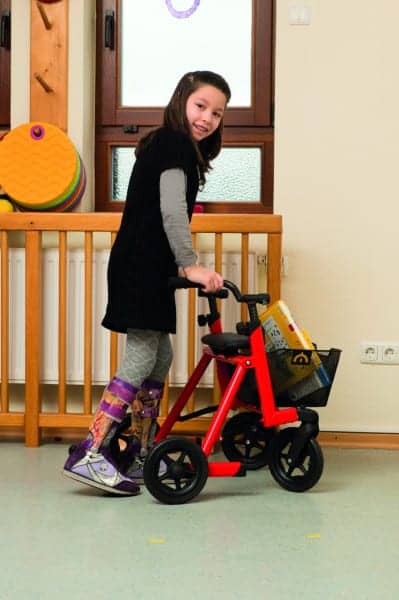 Marcy comes in four sizes with fun colors to encourage attention and participation.
For more information, visit Clarke Health Care Products.
[Source: Clarke Health Care Products]