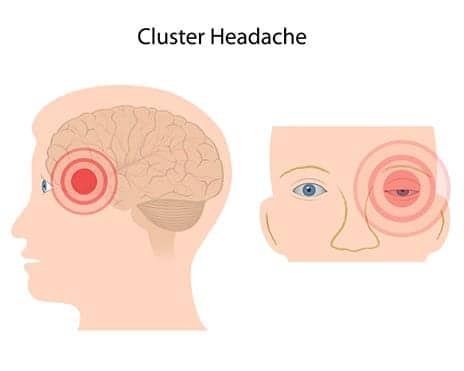 The gammaCore, a handheld noninvasive vagus nerve stimulator (nVNS) designed for adjunctive use in the prevention of cluster headache in adults, has received 510(k) clearance from the US Food and Drug Administration (FDA), according to electroCore, its manufacturer, in a media release.
"The FDA clearance of gammaCore for adjunctive use for the preventive treatment of cluster headache has the potential to help the approximately 350,000 Americans impacted by this debilitating condition often referred to as a 'suicide headache,'" says Frank Amato, chief executive officer at electroCore, in the release.
The gammaCore device is placed over the vagus nerve in the neck, where it releases a mild electrical stimulation to the nerve's afferent fibers, which may lead to a reduction of pain in patients. It is reportedly the first and only product approved by the FDA for the prevention of cluster headache, per a separate news release from Medscape.
"We are pleased that cluster headache patients now have a FDA-cleared option, and one that is both safe and effective, especially given the difficulty in treating cluster headache and the limitations of current treatments," Amato adds.
According to the company, to help prevent cluster headache, adults should self-administer two gammaCore treatments daily. Each treatment consists of three consecutive 2-minute stimulations. The first treatment should be applied within 1 hour of waking up and the second at least 7 to 10 hours later. gammaCore is available by prescription only.
FDA approval of the device as an adjunctive therapy for the prevention of cluster headache was based on positive safety and efficacy data from the PREVA study, as well as data from a real-world retrospective study examining the daily clinical use of gammaCore preventively and acutely for the treatment of cluster headache, according to the company.
In the PREVA study, patients who received standard of care plus gammaCore treatments saw a greater reduction from baseline in the number of cluster headache attacks per week than those receiving standard of care only (?5.9 vs ?2.1), for a therapeutic gain of 3.9 fewer cluster attacks per week (P = .02).
In addition, 40% of patients who received gammaCore treatment in addition to standard of care experienced at least a 50% reduction in weekly cluster attacks compared with 8.3% of patients who received standard of care alone (P < .001). Use of gammaCore was also associated with a 57% decrease in the frequency of abortive headache medication, the Medscape release explains.
The majority of adverse events associated with gammaCore were mild and transient. The most common adverse events reported in 5% of patients or more in the gammaCore group were headache (8%), dizziness (6%), and neck pain (6%). None of the serious adverse events were considered device-related, the Medscape release continues.
[Source(s): electroCore, Medscape Medical News]