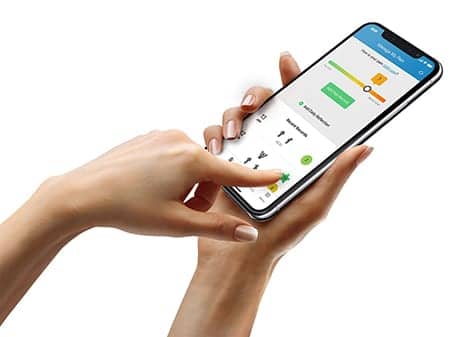 Manage My Pain, an app designed to help users measure, monitor, and manage chronic pain, has been redesigned and officially launches on the Apple App Store.
It was previously only available as an app for Android devices, with all other devices needing to access a web app using a browser.
"We are fortunate to have fantastic users that share ideas on how Manage My Pain can be even better," says Tahir Janmohamed, chief executive officer of Toronto, Canada-based ManagingLife, the company that created Manage My Pain, in a media release.
"This re-designed version incorporates that feedback through new features like a personalized onboarding walkthrough and graphical representations of pain elements."
Manage My Pain, developed in conjunction with pain researchers and clinicians, was created for people with chronic pain who want to better understand their conditions and to better communicate with their doctors. Once a day, it prompts people to reflect on their day's meaningful activities before asking them to describe their current pain experience.
Over time, the app highlights patterns and trends through graphs and charts. People can also generate reports from the app to take to their doctor visits as a communication tool, according to the release.
Manage My Pain is available through the Apple App Store, Google Play, Amazon, and via the web.  The redesigned version will be made available for Android devices soon, the release adds.
[Source(s): ManagingLife, PR Newswire]