Active Implants LLC announces that the final patient was treated in the two clinical trials evaluating the NUsurface Meniscus Implant for the treatment of persistent knee pain caused by injured or deteriorated meniscus tissue.
The SUN (Safety Using NUsurface) and VENUS (Verification of the Effectiveness of the NUsurface System) trials are being conducted to evaluate the safety and effectiveness of the NUsurface implant to support the company's application for US Food and Drug Administration De Novo 510(k) clearance.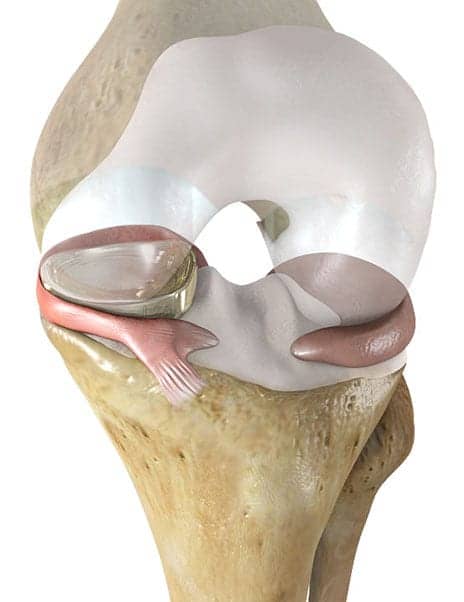 The NUsurface Meniscus Implant is made from medical-grade polymer and does not require fixation to bone or soft tissues. It mimics the function of the natural meniscus and redistributes loads transmitted across the knee joint.
If approved, the NUsurface Implant would be the first "artificial meniscus," and could fill the gap in treatment options between minimally invasive meniscus repair and total knee replacement, notes Active Implants LLC, in a media release.
"We are now one step closer to filling the gap in treatment options between minimally invasive meniscus repair and total knee replacement, which is a large unmet need in the orthopedic market," says Ted Davis, president and CEO of Active Implants.
"With enrollment complete, we will continue to work closely with the FDA and now focus our efforts on collecting the data required for the US regulatory submission. We thank our investigator surgeons and patients for making this day possible."
The two clinical trials enrolled a combined 243 patients, 176 of which received the NUsurface Meniscus Implant. The VENUS trial is a randomized, multi-centered, prospective, controlled study comparing the NUsurface Meniscus Implant to the non-surgical standard of care and enrolled 128 patients at 10 US study sites. The SUN trial is a single-arm study assessing the safety and probable benefit of the NUsurface Meniscus Implant in restoring function similar to that of a natural, healthy meniscus and enrolled 115 patients at 13 US study sites.
Active Implants conducted the two different types of studies concurrently in order to bring the NUsurface Meniscus Implant to market as quickly as possible while the company worked with the FDA to finalize the regulatory clearance for marketing in the US, the release explains.
"The NUsurface Implant is being studied in patients who still have persistent knee pain following a meniscus surgery, have exhausted other treatment options, and are too old for repair and too young for total knee replacement," states Elliott Hershman, MD, orthopedic surgeon at Lenox Hill Hospital in New York City and medical director for the studies.
[Source(s): Active Implants LLC, Business Wire]