Clinicians from across the country reveal key features and functions in the devices they use to address knee and lower extremity rehab
Leading clinicians sharing their insight with Physical Therapy Products in this Q&A include Jim Fagnani, clinical supervisor West Norriton, Industrial Medicine manager, The Physical Therapy and Wellness Institute, Pa; Darwin Fogt, MPT, president, Evolution Physical Therapy and Fitness, Los Angeles; Timothy Kauffman, PhD, PT, Kauffman Physical Therapy, Lancaster, Pa; Lauren Loberg, DPT, TRIA Orthopaedic Center, Bloomington, Minn; and Virginia Renegar, PT, MS, Ohio Valley Hospital, Rehabilitative Services, McKees Rocks, Pa.
Physical Therapy Products (PTP): Which types of equipment features and functions relative to knee and lower-extremity rehab do you find most helpful in accelerating a return to activity among the general orthopedic population?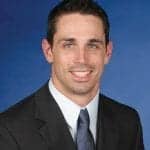 Jim Fagnani: I use a range of equipment. However, there are a few pieces of equipment that are used in almost all cases. We utilize the Multi-Hip, from Italy-based company Technogym, frequently for several functions; the first being strengthening of the lower extremity and kinetic chain. Using resistance proximal to the knee, very little stress or strain is put through the knee itself, yet the muscles that cross the knee are able to be strengthened from their proximal insertion site at the hip. This is useful following knee replacement, any type of knee surgery, patellofemoral pain syndrome, etc. Also, since the patient is in a unilateral stance to perform these exercises, the leg the patient is standing on is exercised as well; and in most cases more than the leg actually doing the movement. This is a tool we use for strengthening particularly the abductors of the hips. The Multi-Hip also allows strengthening in many different planes, allowing for strengthening and adduction, abduction, extension, and flexion of the hip. This machine is also used extensively for strengthening of the hip and back muscles. We also use the Multi-Hip frequently for ankle and other lower-extremity injuries to challenge the stability to the leg the patient is standing on. We further challenge the patient by having their involved leg stand on a foam pad or POD to work their balance and proprioception, as well as the stabilizing muscles in their ankle.
At Physical Therapy and Wellness Institute in West Norriton and Glenside, we use the AlterG anti-gravity treadmill from AlterG Inc, Fremont, Calif. Using differential air pressure, the machine creates a weightlessness effect by lifting the patient up off the treadmill and reducing their ground reaction forces. In this way, we can reduce a patient's body weight to the point where they are able to walk and do other activities without pain; enabling maximal strength gains. In addition to walking, it also can be used for a multitude of exercises to help in the recovery of a patient with a knee and lower-extremity injury. The treadmill is able to go in reverse, challenging the patient's balance and working their posterior chain and hamstrings more, which is helpful in the rehab of the postop anterior cruciate ligament (ACL) patient. The patient can be placed in the machine sideways, doing lateral walks to challenge their abductors more. We also frequently have patients do exercises in the gravity reduced environment including lunges, single leg squats, and other exercises they may not have the strength or balance to perform otherwise.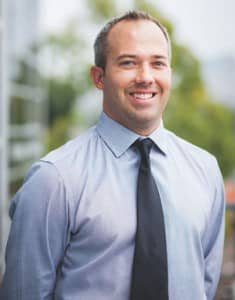 Darwin Fogt: This is highly dependent on the particular patient and their goals. Is it a 28-year-old marathon runner or a 78-year-old sedentary woman whose goals include being able to ambulate in the community and perform social activities? I need to identify the particular goals and functional task each patient needs to be able to accomplish in order to choose the right equipment for rehabilitation. Key features and functions for all equipment choices include variability in setup to accommodate different sizes of patients and adjustability of different resistance levels. This allows for treatment of diverse populations as described above. For example, an upright or recumbent bike which has adjustments of the seat length to pedal and touch panel to increase crank resistance is important.
[sidebar float="right" width="200″]
Knee and Lower-Extremity Rehab Product Update
These industry insiders offer an exclusive look at a selection of the latest equipment to address knee and lower-extremity rehab.
A variety of equipment is currently available to optimize knee and lower-extremity rehab in orthopedic and neurologic populations. This includes soft braces; supports for the knee, calf, and ankle; orthotics; compression socks; ankle-foot-orthoses (AFOs); and knee-ankle-foot-orthoses (KAFOs). Physical Therapy Products asked industry insiders to highlight the features of some of their leading products to help PTs better understand the current market for this equipment category.
Physical Therapy Products: Please share with us key innovations among the products your company manufactures for knee and lower-extremity rehab.
Joel H. Behnke (director of marketing, Bioness Inc): Bioness offers the L300 Foot Drop System, L300 Plus, and Pediatric L300, which are built to leverage functional electrical stimulation to help people with stroke, multiple sclerosis, spinal cord injury, and cerebral palsy regain mobility and independence. Bioness also offers the Vector Gait and Safety System, a robotic overhead system designed to offload a precise amount of weight during rehabilitation.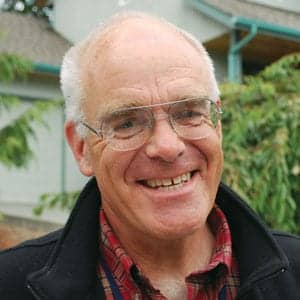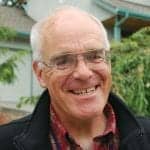 Don Buethorn (CPO, owner/founder of Cascade Dafo Inc): Our original Dynamic Ankle Foot Orthosis (DAFO), the DAFO 4, turns 30 years old this year. The lightweight DAFO 4 combines flexible, wraparound support with an intimate fit. It is created specifically to meet the needs of children who exhibit low tone pronation.
Vincent DeCataldo (BOCPO, NJ LPO, manager, Allard O&P Partnership): ToeOFF is a family of dynamic response floor reaction carbon composite AFOs. Users can choose from five products engineered to meet specific patient needs. These include Ypsilon for mild to moderate foot drop only; ToeOFF for mild to moderate involvement accompanied by mild to moderate ankle instability; BlueROCKER for foot drop with severe ankle instability and/or proximal neuromuscular weakness/deficits; and KiddieGAIT or KiddieROCKER for pediatric patients.
Stacey DeGurski (product manager orthopedics, AliMed): AliMed's FREEDOM Pediatric Bracing line now includes premium neoprene ankle and knee supports designed for the unique needs of children, offering proper fit, not just smaller sizes. Also, our new carbon fiber ankle foot orthoses are built to serve as sturdy, low-profile options to facilitate a more normal gait pattern, ideal for active clients.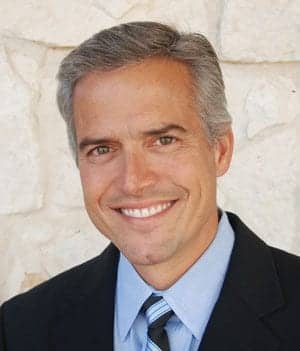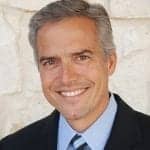 Craig DiGiovanni, (VP, sales and marketing, Medi-Dyne): The Cho-Pat Dual Action Knee Strap is designed to provide full mobility while delivering support both above and below the knee to reduce the force of the quad muscles, lessen the potential for misalignment, improve tracking and reduce displacement. It is available in a range of sizes to ensure an enhanced fit and maximum performance.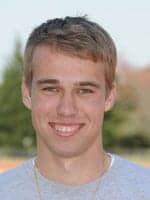 Cody Gankiewicz (product development, Foot Management Inc): Foot Management has made custom foot orthotics and supplied a range of options of foot-related products for physical therapists since 1978. Casts are stored for 5 years. We accept slipper casts, foam or laser scans, heel lifts, cups, aqua-temps, splints, turf toe plates, felt, and foam.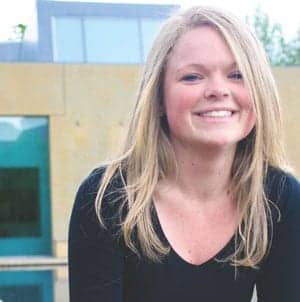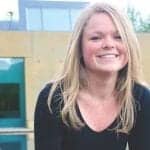 Jennie Habersetzer (director of marketing, Pro-Tec Athletics): New in 2015, Pro-Tec Athletics is introducing 3D Flat Premium Supports for the knee, calf, and ankle. This flat knit technology is designed to achieve 3D shaping of the compression fabric to better contour to the knee or lower extremity, providing optimum fit and support.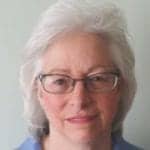 Barbara E. Mauss (CPed, COF, sales manager, Swede-O Inc): We recently introduced FXT Compression Socks—Active compression wear, which are intended to assist in the prevention and treatment of plantar fasciitis, heel pain, heel spurs, and arch pain. Designed with targeted compression zones and silver microbial fibers, Thermoskin FXT Compression Socks aim to provide firm support and help relieve the heel pain associated with plantar fasciitis.

Annette Sullivan (Marketing, Elite Seat): The Elite Seat is a knee rehabilitation device designed to correct any loss of extension in the knee joint. It has been proven that extension is a key component in the rehabilitation processes. The Elite Seat is specifically engineered to enable patients to obtain full extension.
[/sidebar]
Additionally, a step with risers can adapt to patient size, by adding or removing risers and adding resistance by including dumbbells or a weighted vest. It can be effective with a geriatric population to enable them to safely be able to ascend and descend stairs for community functioning, while the same simple step can be used to develop explosive power for a professional athlete. A piece of equipment we also use to accelerate rehab for a lower-extremity patient is the AlterG Treadmill, which allows the user to walk or run at a fraction of their body weight (from 20% to 99% of body weight). A three-camera system can also be utilized to give a patient feedback about gait mechanics and provides good information for gait training when necessary.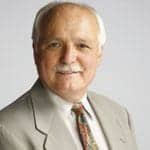 Timothy Kauffman: The equipment that we use is dependent upon the diagnosis and our physical findings. For example, following a total knee arthroplasty (TKA) or anterior cruciate ligament (ACL) repair, we frequently will use functional electrical stimulation (FES), of which there are many devices. We use the ES-180 to enhance the motor unit recruitment of the thigh musculature. If these patients are having a lot of pain, along with someone with osteoarthritis (OA) or arthroscopic procedure at the knee, we may use high-volt or interferential electrical stimulation, or TNS. If the pain is intractable, we will use a neuroprobe.
Postoperative knee brace with limitations in flexion or extension are helpful in some cases, depending on the surgery. Unicompartmental knee braces for OA can be helpful to unload. Many of our athletes return to competition by using a soft knee sleeve. Since we support the rugby community, it is essential that nothing sharp or hard can be used on the playing field. Thus, we frequently use PRO knee sleeves, sometimes the standard sleeve, and at other times, the altered sleeve with the open patellar area. Also, we use Ashland, Ore-based company Bio Skin's braces frequently for knee problems as well as soft-tissue injuries and muscle strains.
For the ankle, when dorsiflexion and plantar flexion can be free moving, we encourage the use of an Aircast, available through DJO Global, Vista, Calif, to protect for varus and valgus motions at the ankle. We frequently allow persons to return to sporting activities, such as soccer, rugby, basketball, and football, with a Swede-O ankle brace from Swede-O Inc, North Branch, Minn. There are also other "off the shelf" brand name ankle braces. Cast boots can also serve an alternative to the old hard casts.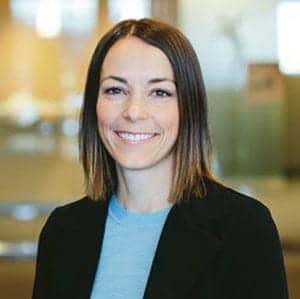 Lauren Loberg: During the return to activity phase with my patients, first, I consider whether the equipment can be used in a functional way. For the lower extremity, this includes equipment that will allow me to replicate and challenge a patient's form in daily activities such as squatting, stepping up, pivoting, and balance. The more challenge I can add and have them successfully manage in clinic, the faster it will carry over to their daily tasks. A wall Thera-Band system, marketed by Thera-Band/Performance Health, Akron, Ohio, with adjustable hook-ups is helpful to customize the angle of pull on the lower extremity—for instance, a pull at the knee into adduction with a step up. Foam pads, like the Thera-Band Oval or the Airex cushion, are useful in simulating uneven surface for balance and stability work. I also progress patients who wear high heels or are hikers to standing on mobilization wedges, available through companies including OPTP, Minneapolis, and Advantage Medical, Bolingbrook, Ill, over these surfaces.
Next, I consider what patients have access to and what they will be returning to after completing physical therapy. If they are returning to a gym for weight lifting or an aerobics class, for example, I would want similar equipment in my clinic to educate them about during the rehabilitation process. At our clinic, this includes a Star Trac Instinct Leg and Calf press, available through companies that include Star Trac, Irvine, Calif, and Vonco Medical, Carrollton, Texas, and THE STEP aerobic step, TRX suspension straps, by TRX, headquartered in San Francisco, Tulsa, Okla-based SCIFIT's stationary bikes, and a FreeMotion Dual Cable cross, from FreeMotion Fitness in Logan, Utah. An elliptical and squat bar can also be beneficial. Often, using this equipment incorrectly is one of the reasons our patients have pain or have been unable to resolve their pain independently in the first place.
Virginia Renegar: Equipment varies a great deal, depending on where someone is in the recovery process. Almost any type of equipment in a physical therapy department might be used at some point in rehab. Early on, there may be a need for electrical stimulation (e-stim) to provide some pain relief/help with swelling (inferential current) or neuromuscular stim to get the muscles to "wake up" following surgery or injury. Equipment to build strength that is accessible in the early stages of rehab can be challenging to find. The "fitter press" from Fitter International Inc (Fitterfirst), Calgary, Alberta, Canada, gives concentric and eccentric resistance to the knee. It can be used when people are not ready for the leg press. Sitting and pushing the pad with the foot can help work the knee. It does have to be braced, so it doesn't slide away when being pushed. This piece of equipment can be used if you have someone that is difficult to get supine into a leg press. It also can be set to a light resistance.
Recumbent bikes can also be used to get exercise and work on range of motion. The patient can work the pedals to get more flexion on the operative knee. Since they control the pressure, they feel more comfortable. The seat is a chair that turns, so it is easy for older or people with neurological problems to get on and off. The NuStep we have, from NuStep Inc, based in Ann Arbor, Mich, is in constant use. Recumbent bikes are also available through companies such as Spirit Medical Systems Group, Jonesboro, Ark. As people get stronger, we use a variety of Cybex equipment, by Cybex International Inc, Medway, Mass.
Newer additions to our department include a Stott Pilates Rehab Reformer from Merrithew Health & Fitness, Toronto. The "jumpboard" can accommodate people who cannot tolerate the footbar (peripheral
neuropathy). It gives a flat surface that supports the foot and the feet can be made higher, so it's easier on people with back issues. It gives a light resistance compared to the leg press, so can be used to work on more subtle alignment and control at the hip and knee. It is also a good way to introduce plyometrics in higher-level patients.
PTP: How might this vary among individuals who are affected by a neurological condition?
Fagnani: I think the biggest difference we see at all five of our PTW centers in treating a patient with a neurological condition versus an orthopedic condition is volume of exercises. With a patient that has a neurological condition I frequently will reduce exercise volume, opting for exercises that work multiple muscle groups at the same time or accomplish several goals at one time. This obviously depends on the patient presentation, specific condition, and exercise tolerance. Seating patients on PODS or physioballs while doing arm exercises will further challenge the core while exercising the arms at the same time. Similarly, performing upper and lower extremity exercises while challenging balance at the same time can help to improve total body strength and stability, work balance, and strengthen the target muscles. Combining this philosophy with dynamic PNF movement patterns helps patients work on function contractions of muscle that will assist them specifically in ADLs. Often we will opt for Thera-Band resistance for these patients versus higher resistance machines to allow for more full excursion of range of motion with less fatigue. Thera-Bands also will challenge muscle in a different way; providing more resistance at the end range of an exercise when the band becomes more taught.
Fogt: I don't typically work with neurologically-compromised patients, but have had patients with Parkinson's disease, patients with spinal cord injury (SCI), and patients with cerebrovascular accident (CVA) perform well on the AlterG Treadmill.
Kauffman: If a patient with a neurological condition, such as Parkinson's disease, multiple sclerosis (MS), or stroke, has an orthopedic condition, such as a knee replacement, ACL repair, or arthroscopic procedure at the knee, we will apply the same type of devices including e-stim. However, if they have a paralysis or a neuromuscular weakness, they may need an orthosis, such as a knee ankle foot orthosis (KAFO). Obviously, this depends on the physical findings and the areas of involvement. Some patients with neurologic conditions present with a hyperextension or recurvatum of the knee, which can become painful. Usually we try a knee splint to determine whether or not stabilizing the knee helps correct the problem. If the condition is likely to be chronic or permanent, we often suggest a knee orthosis alone unless the ankle is also involved. In that case, we usually might suggest a KAFO.
Renegar: Patients with a neurologic condition will need an adapted program. Equipment that is easy to get on/off or can be used in a chair makes therapy sessions go smoother and is easier on the client. Using a footboard rather than the footbar makes a Pilates reformer more accessible.
PTP: What advantages can AFOs and KAFOs offer the orthopedic population? What advantages do they offer patients with foot drop?
Fagnani: At all five of our Physical Therapy and Wellness Centers, we generally work with AFOs and KAFOs for patients with neurological diagnoses, including but not limited to SCIs, stroke, MS, and post-polio among others. We also use these braces to treat patients with an orthopedic injury. Some uses of an AFO that we have seen throughout the practice include immobilization of the foot and ankle in the presence of arthritis and fracture. In regards to the KAFO, we have used the external device to stop or limit motion in the presence of some joint laxity or fracture, as well as assist in motion. With the device designed to create or assist in motion both with AFO and KAFO, using preflexed hinges or joint assists the patient in their gait cycle by the inherent design of the device. In this respect, these types of braces can be useful for any patient, orthopedic or neurological, having difficulty with control of their gait cycle or propulsion.
To assist patients with foot drop, I would have to say that is where we do most of our work with KAFOs and AFOs. As I've mentioned, these devices designed with specific types of flex and hinging options assist in the dorsiflexion of the ankle during the swing phase of gait, reducing the incidence of the patient catching their toe and potentially falling during their gait cycle. This also helps to reduce energy expenditure for the patient, by affording them a much more fluid gait cycle. Furthermore, it can help to correct the rest of the kinetic chain and reduce increased stress or strain to the knee, hip, and lumbar spine.
Once the KAFO or AFO has been made by the orthotist, we work on several things with the patient to maximize their usage. The first is in regards to gait training and teaching the patient or assisting the patient in learning how to walk with the device. Second, we help to strengthen other muscle groups in the patient's kinetic chain to supplement the use of the AFO and KAFO and normalize the gait cycle.
Kauffman: The KAFO is important for persons with severe genu recurvatum or knee buckling, which sometimes can be managed with an AFO alone. If the knee is locked with a KAFO, it clearly stabilizes the lower extremity when walking, but it prevents knee flexion during the normal swing phase of gait. Genu varum and valgum can also be controlled with a KAFO. This might be essential for someone who has severe osteo- or rheumatoid arthritis or someone with a significant or disintegrated medial or collateral ligaments.
The AFO aims to control the ankle but can also control genu recurvatum. This is commonly used for someone with a stroke, amyotrophic lateral sclerosis (ALS), Guillain-Barre syndrome, or chronic inflammatory demyelinating polyneuropathy, and peripheral neuropathy. Often we will use a simple elastic bandage or Thera-Band as a makeshift dorsiflexion assist to determine whether or not a molded ankle foot orthotic (MAFO) is needed and can be beneficial. We also use standard off-the-shelf MAFOs before recommending a customized MAFO. Additionally, we use the Walk-Aide by Innovative Neurotronics, Austin, Texas, for some of our patients. PTP
For more information, contact [email protected].