Equipment designed to serve rehab and fitness needs must provide more value than ever, both inside the practice and for patients at home. A wide range of products is available to outfit the physical therapy gym with gear that can promote the rehabilitation, recovery, and fitness of patients and clients across the spectrum. Equally important are smaller accessories that help patients progress in home programs, such as balls, bands, cables, balance boards, rollers, pulleys, bars, and rings. Therapists can assess body types and functional needs to choose tools and accessories patients and clients will enjoy working with, whether in the practice setting or at home.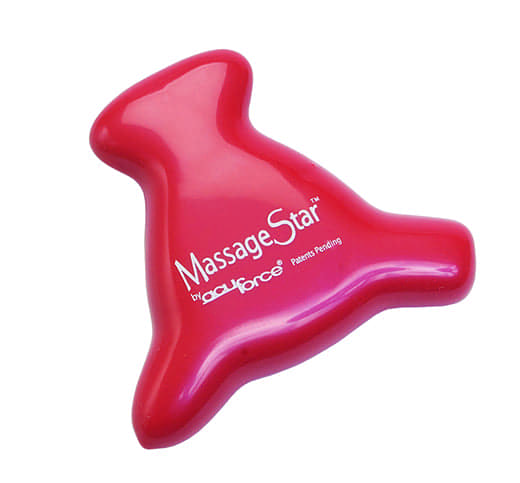 SOFT TISSUE THERAPY TOOL
The Massage Star Soft Tissue Therapy tool, available from Magister Corporation, Chattanooga, Tenn, can be used for trigger point therapy, muscle stripping, and cross-fiber friction. The original Massage Star weighs 11 ounces, and the Extra Large Massage Star weighs 1 pound. The Star has three applications: the Wedge can be used to perform Muscle-Stripping and Cross-fiber Friction, and the Wide and Narrow Points can be used to perform Trigger Point Therapy and Reflexology. Can be used with massage creams and oils.
For more information, contact Magister Corporation, (800) 396-3130; www.magistercorp.com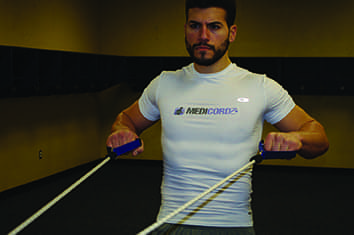 TRAINING GEAR
NZ Manufacturing Inc, Tallmadge, Ohio, offers the MediCordz Safety Bungee, which is built to provide rehab and strengthening with the added safety and security of strong and durable high-grade bungee. The patented line of USA-made products provides seven progressive resistance levels from which to choose. MediCordz Safety Bungee can provide resistance in rehab and exercise without the concern for allergies and possible breakage sometimes associated with latex bands. The dedicated Upper Body (shown here) is used in upper body and for stabilization exercises. MediCordz rehab training tools are designed to provide maximum function and comfort while withstanding rigorous use.
For more information, contact NZ Manufacturing Inc, (800) 886-6621; www.nzcordz.com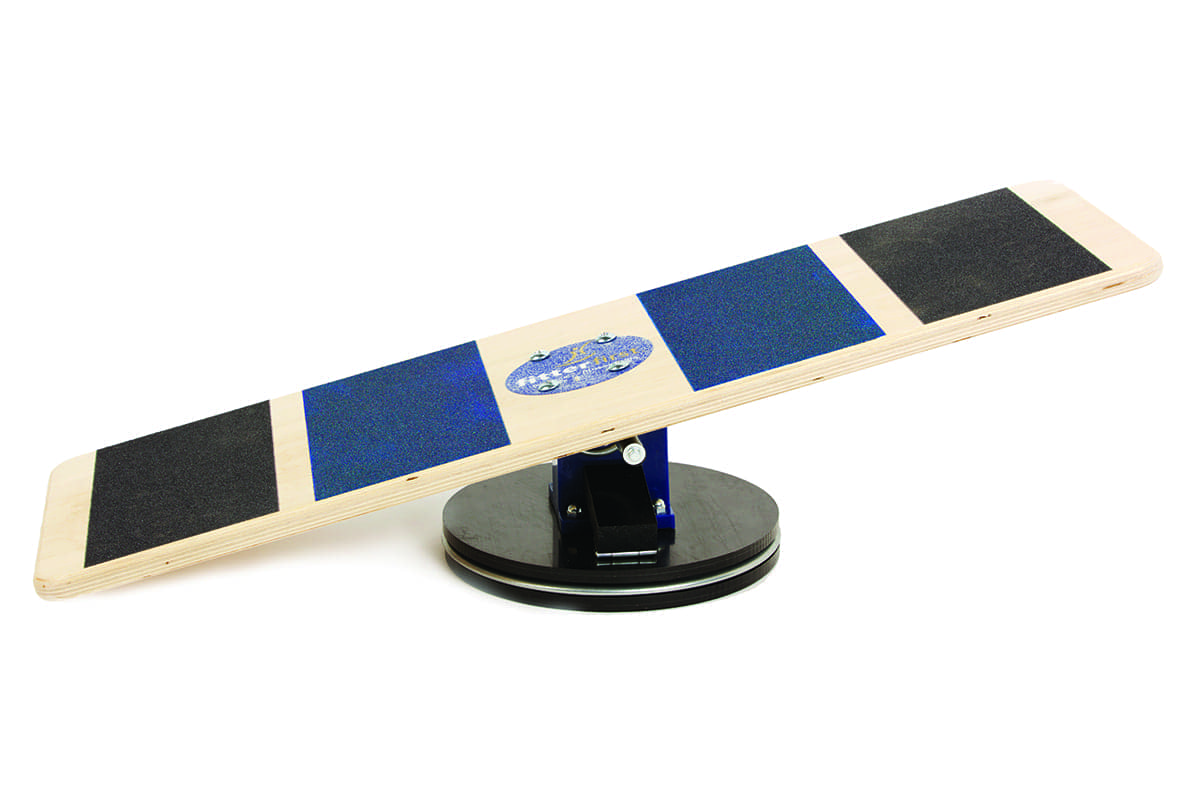 BALANCE BOARD
Calgary, Alberta, Canada-based Fitter International Inc offers the Fitterfirst Extreme Balance Board Pro, built to train balance and coordination, increase proprioceptive awareness, and improve ankle and knee strength and core power. Features include front-to-back and side-to-side movement, 360-degree rotation for an added balance challenge, support pegs to increase stabilization, and durable birch construction with a nonslip top. The Extreme Balance Board Pro can be useful as a training tool for athletes and for anyone looking for a greater challenge.
For more information, contact Fitter International Inc, (800) fitter-1 (348-8371); www.fitter1.com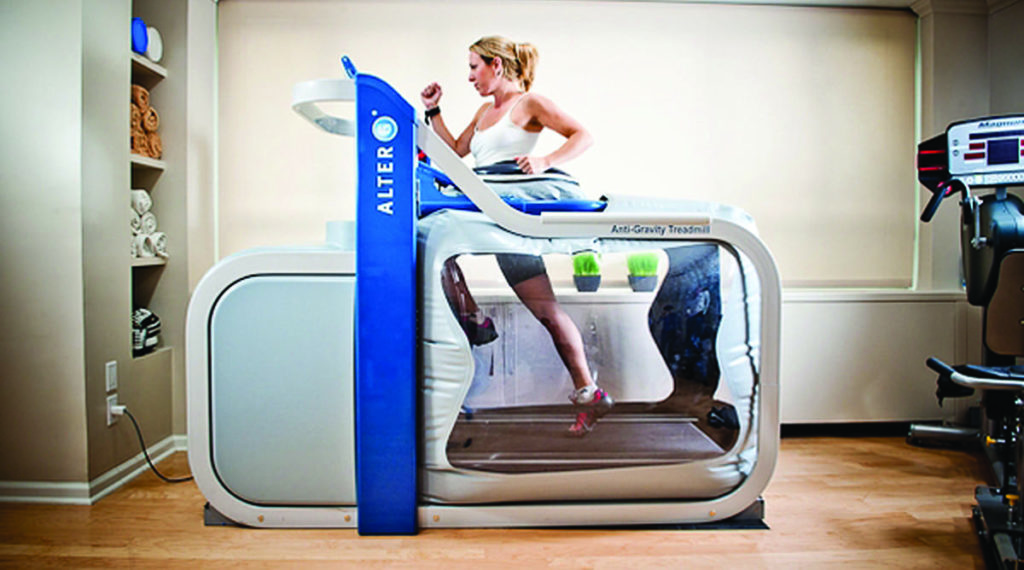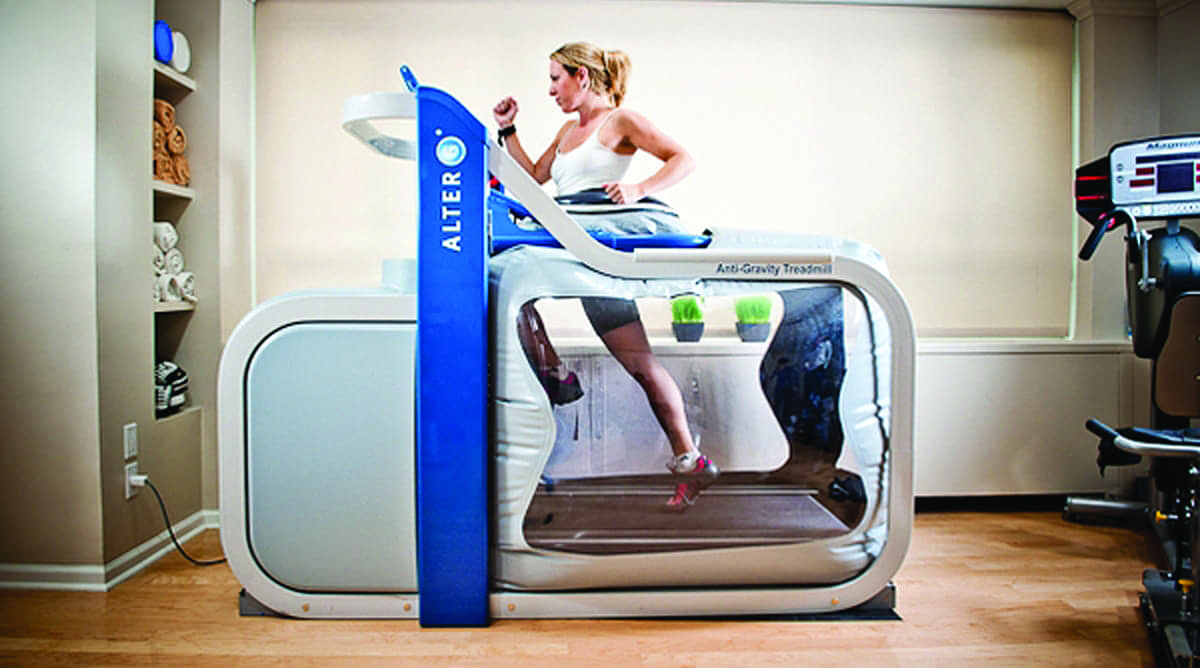 ANTI-GRAVITY TREADMILL
The AlterG Anti-Gravity Treadmill from Fremont, Calif-headquartered AlterG Inc uses NASA's differential air pressure technology to provide gentle and precise unweighting, without affecting natural gait mechanics. With AlterG, therapists are able to help their patients reclaim their mobility, whether they are recovering from injury, rehabbing from surgery, or working through a chronically debilitating condition, such as Parkinson's disease or osteoarthritis. The Anti-Gravity Treadmill can take patients all the way down to 20% of their full body weight, and is adjustable in 1% increments. This helps therapists pinpoint the exact level of support needed for each patient and progress their rehab accordingly, minimizing backsliding while maximizing results.
For more information, contact AlterG Inc, (510) 270-5900; www.alterg.com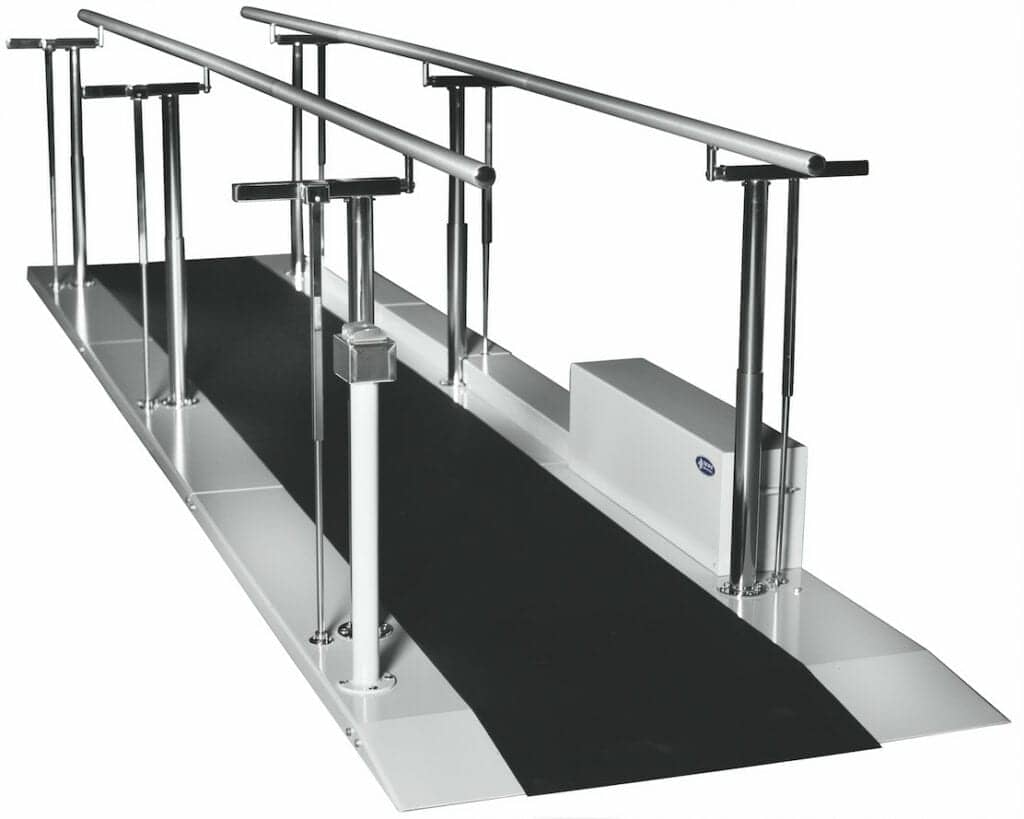 PARALLEL BARS
Parallel Bars from TRI W-G, Valley City, ND, are motorized height and width adjustable, to provide ease of adjustment by a single clinician. Lengths including 6′, 8′, 10′, 12′, 16′, and 18′, along with weight capacities of 600 pounds and 1,000 pounds, are available. They feature the American Mark of Safety—UL Classified 60601-1 and the latest Risk Management standards provided by the FDA.
For more information, contact TRI W-G, (800) 437-8011; www.triwg.com or bwhite@triwg.com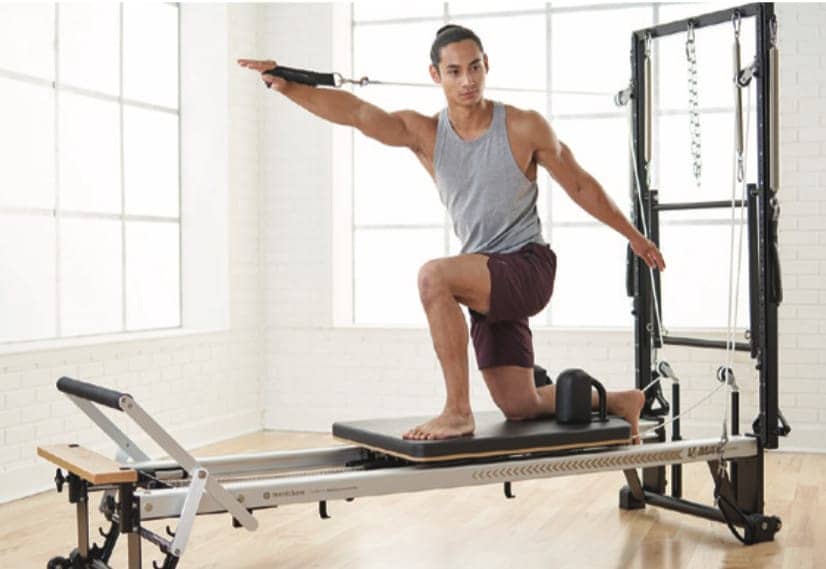 PILATES REHAB MAT/REFORMER BUNDLE
The Rehab V2 Max Plus Reformer from Merrithew, Toronto, features a higher carriage for use in physical therapy and physiotherapy clinics and facilities that cater to a senior or mobility-challenged client base. It also features a retractable rope system and travelling pulleys on the Vertical Frame, offering variable angles of resistance and providing an increased range of motion for Pilates-based sport-specific, rehab and cross-training movement. It can also multitask as a raised mat platform, a standard Pilates Reformer, a virtual Cadillac, and a multi-planar, biomechanics training tool.
For more information, contact Merrithew, (800) 910-0001; www.merrithew.com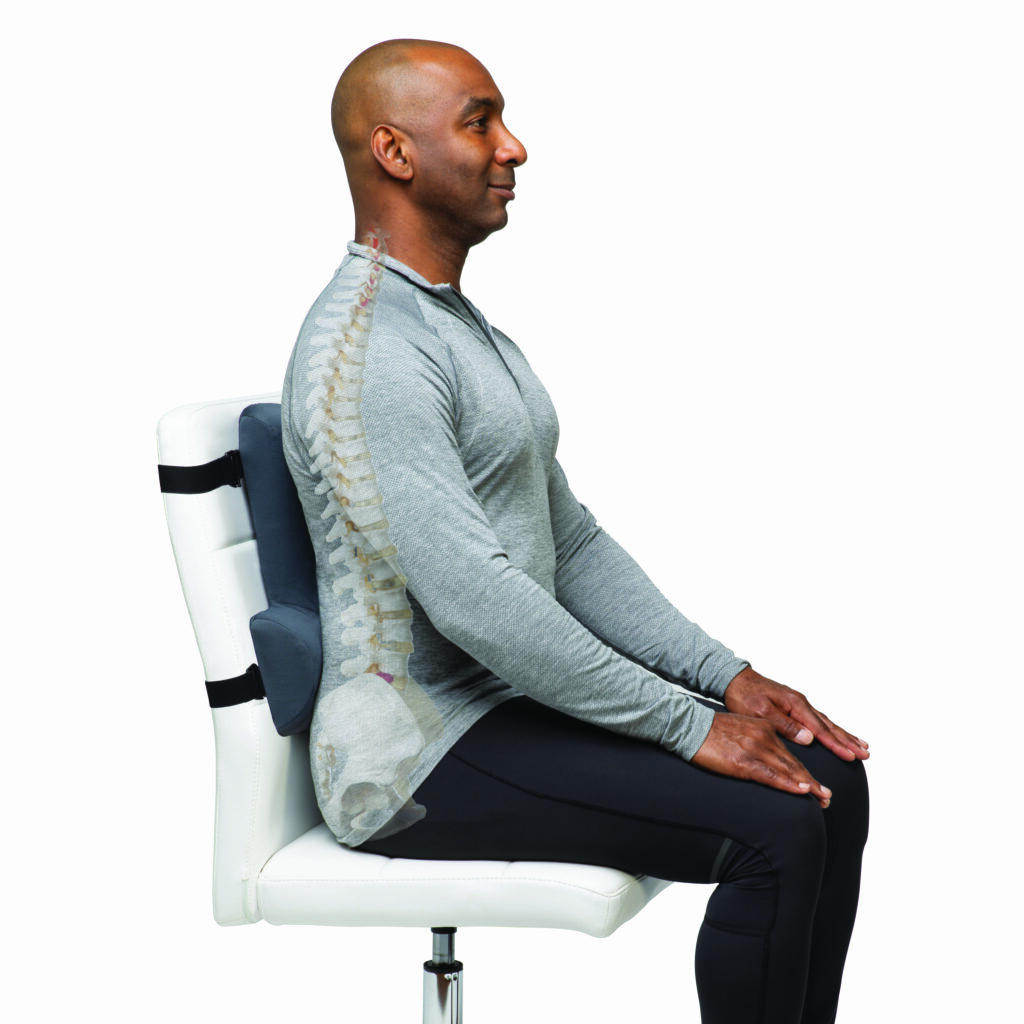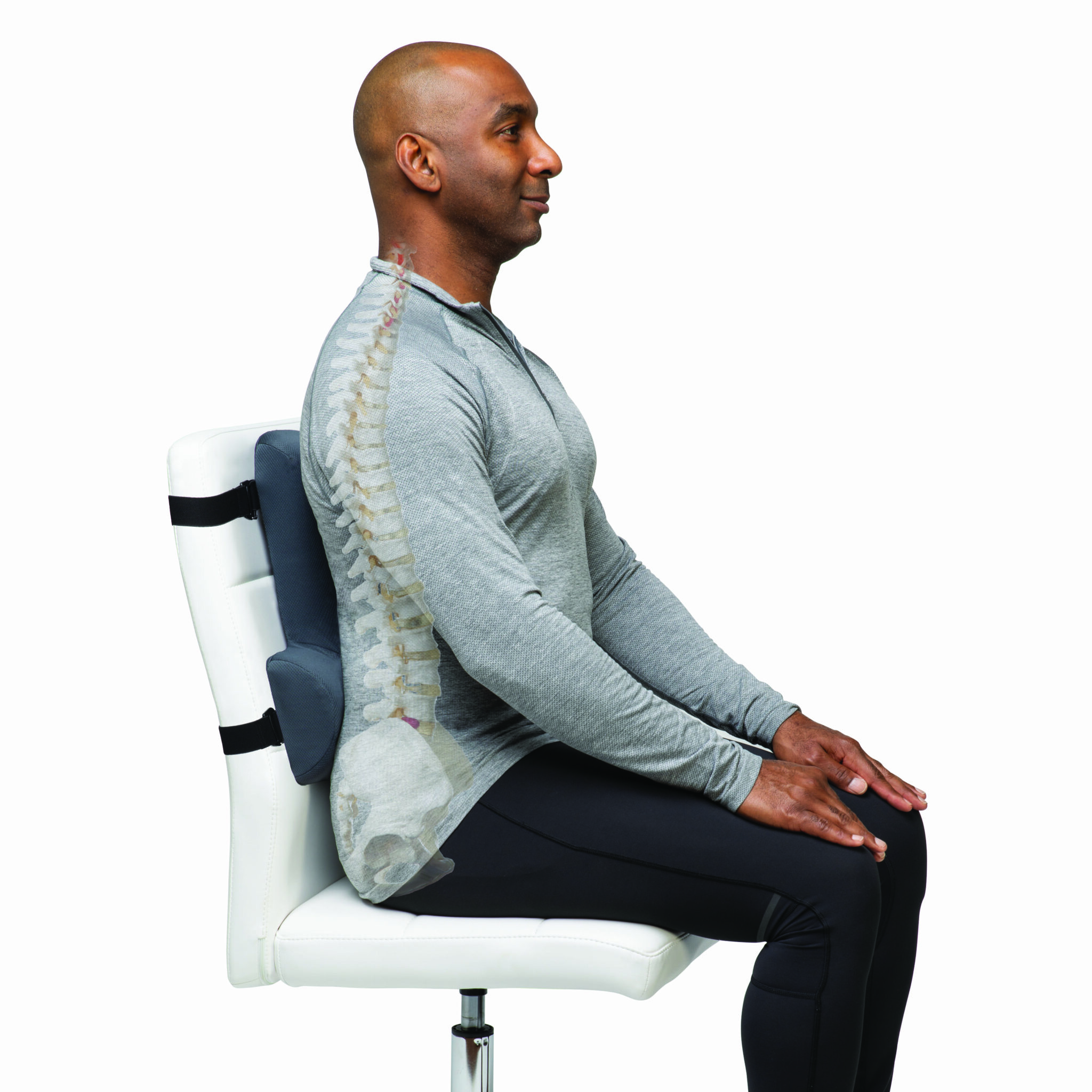 THORACIC LUMBAR BACK SUPPORT
OPTP's newly redesigned Thoracic Lumbar Back Support addresses the entire back, promoting correct sitting posture to help relieve back, shoulder and neck pain. The "upside-down T" shape is designed to promote a natural cervical curve with the head above the shoulders, and encourage neutral shoulder positioning, which opens up the chest. It can also support and align the thoracic spine and correct the positioning of the lumbar spine by supporting a healthy lumbar lordosis. New features include high-quality foam for comfort, moisture-wicking mock-mesh fabric, and adjustable straps with quick-release clips that can be removed for easy washing. Measures 16″H x 12″W x 3″D (vertical thoracic pad is 5″W).
For more information, contact OPTP, (800) 367-7393; www.optp.com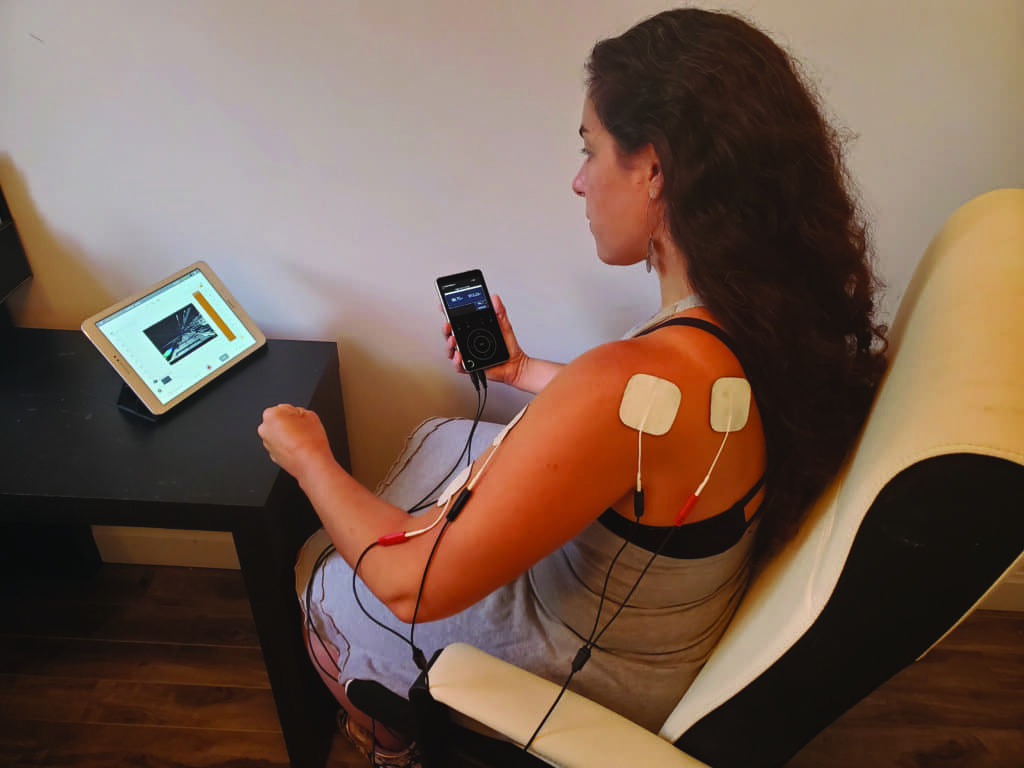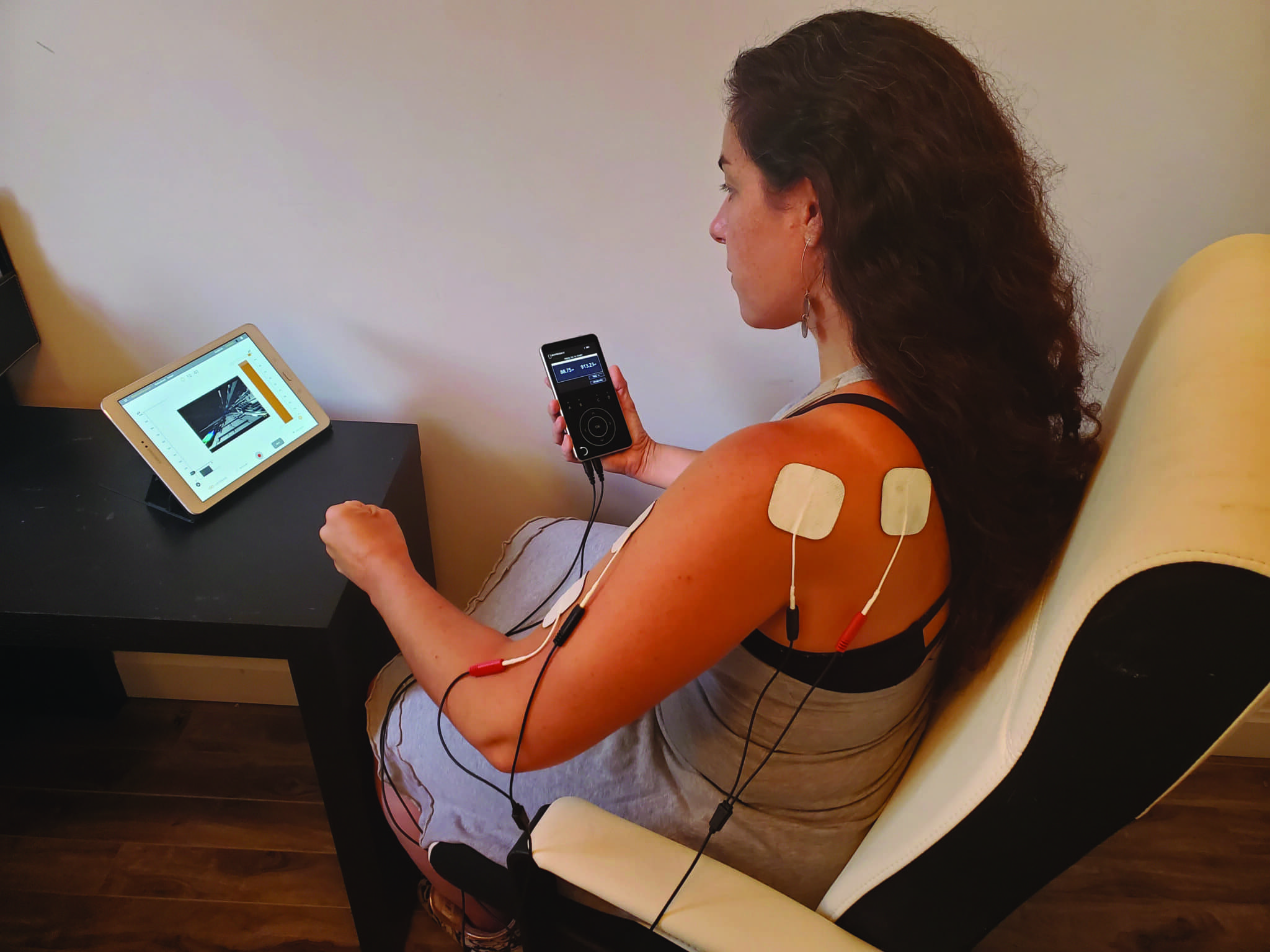 BIOFEEDBACK AND ELECTROSTIMULATION UNIT
Thought Technology, Montreal, introduces MyOnyx, a handheld device designed for biofeedback and electrostimulation. The portable, rechargeable, and wireless device is equipped with NMES with fully customizable settings and quick protocols for e-STIM; surface EMG and pressure, and advanced threshold features, for biofeedback; and EMG-triggered stimulation. The MyOnyx app includes engaging and informative feedback options. Therapists can create, adjust, and run assessments and training sessions, then review, save or generate reports using the gesture-based, intuitive interface.
For more information, contact Thought Technology, (800) 361-3651 or (514) 489-8251; www.Thoughttechnology.com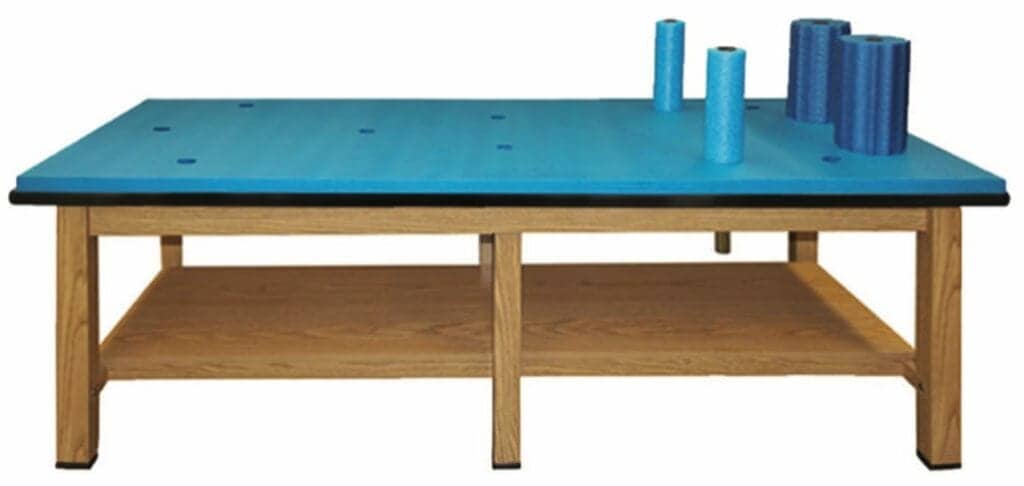 TORQUE THERAPY TABLE
The Torque Therapy Table from Hausmann Industries Inc, Northvale, NJ, was created to be a revolutionary new table designed to aid in stretching, muscle isolation, joint distraction, manual manipulation, and orthopedic special testing. The special design of this table has 12 strategically placed holes that allow vertical placement of two different size moveable bolsters (3″x12″ and 6″x12″) vertically on the table and to help stabilize the patient. Videos of the table in use can be viewed at www.Hausmann.com.
For more information, contact Hausmann Industries Inc, (888) HAUSMANN; www.hausmann.com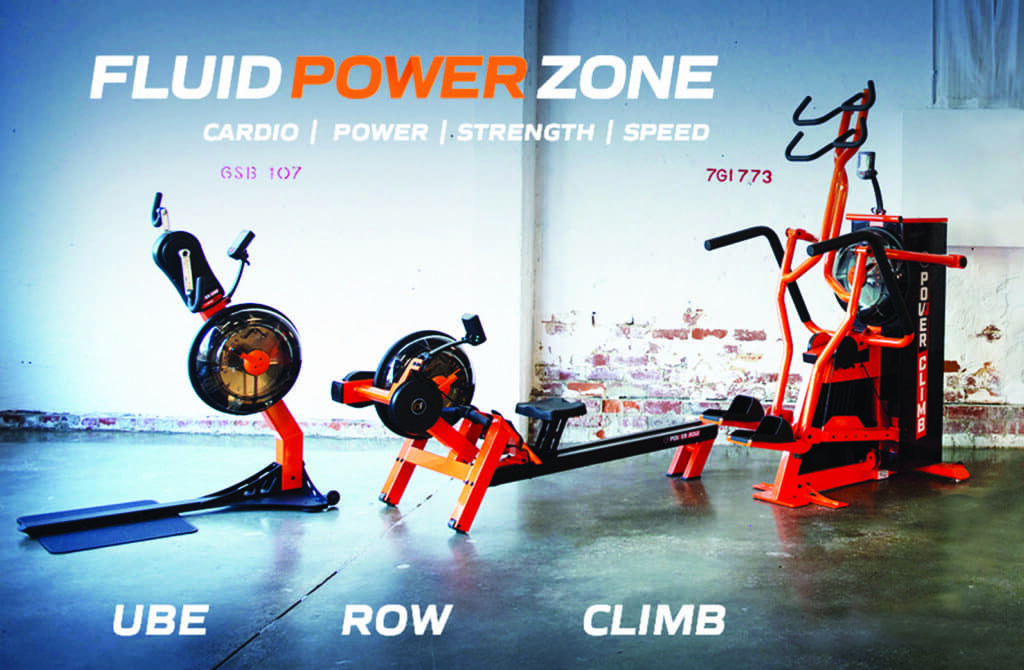 CONCENTRIC PHASE POWER TRAINING
FluidPowerZone, available from First Degree Fitness, features the Twin Tank adjustable Fluid Resistance system. Key features include concentric phase power training with the ability to control speed, load and range, as well as peak power through the entire range of motion regardless of mechanical advantage, muscular fatigue, or individual ability. The lack of eccentric load of these devices allows for an extremely high volume and intensity of training with less recovery time and risk of injury. FluidPowerZone equipment is designed to provide complete control over speed, load and ROM, and can be applied to sport specificity, rehabilitation and functional training. The power of each stroke is measured to make sure users stay in their Power Zone. As a technical tool, concentric fluid power training can safely teach and reinforce proper pattern recruitment.
For more information, contact First Degree Fitness; www.fluidpowerzone.com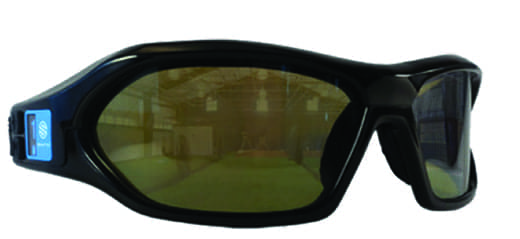 STROBE FOR PERFORMANCE IMPROVEMENT
The Senaptec Strobe from Exertools, Petaluma, Calif, is designed to train the connections between an individual's eyes, brain, and body. Using liquid crystal technology, the lenses flicker between clear and opaque, removing visual information and forcing the individual to process more efficiently. The Senaptec Strobe can be integrated into existing sports training drills and exercises, or be added to vision therapy protocols as an uploading technique. As an athlete, the strobes can help move training to a higher level. The curved liquid crystals provide a full 180-degree field of view that allows users to enhance their visual skills in the training room, or on the field of play.
For more information, contact Exertools, (707) 570-5158; www.exertools.com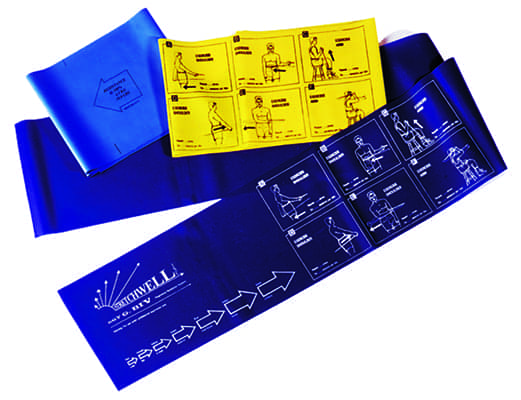 LATEX RESISTANCE BANDS AND TUBING
Stretchwell Inc, Warminster, Pa, offers a range of latex resistance bands and tubing. Since its debut in 1994, the company has produced its flagship product, Fitlastic Therapy Bands, using high-quality and green-friendly continuously dipped latex sheets. Stretchwell reports that the bands contain almost no soluble proteins and are color-coded by the "ROY G BIV" progressive system of resistance. The 18-foot, 75-foot, and 150-foot rolls are marked every foot to allow for easier cutting, measuring, and identification.
For more information, contact Stretchwell Inc, (888) 396-2430; www.stretchwell.com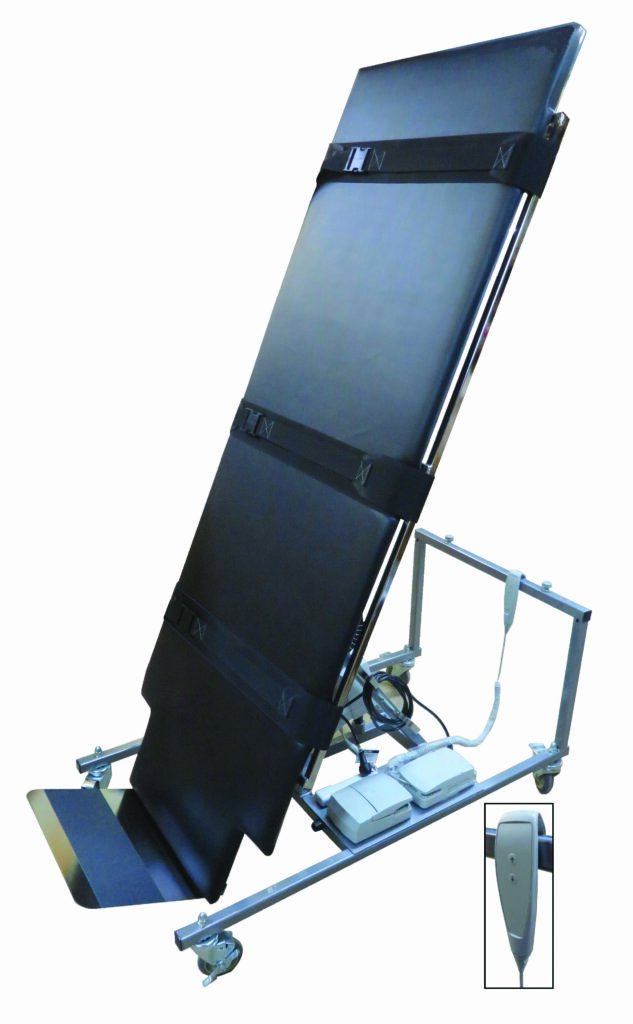 TILT TABLE
Bailey Manufacturing Company, Lodi, Ohio, produces the Model 9505 Electric Tilt Table. Its new specifications for 2021 include: Drive System design; New low voltage Handswitch; New higher patient capacity – 350 lbs/159 kg; New Optional Battery Pack allows operation during power outages. Top size 28″x78″x1″ thick / 71 cm x 198 cm x 2.5 cm thick 1″ / 2.5 cm with thick padded upholstery with Heavyweight vinyl cover, standard color Black; 15+ other colors are available. Height 31″ / 78.75 cm with Walk Off Footplate size 14″ x 17.5″ / 35.5 cm x 44.5 cm; 4 Wheel Locking Swivel Casters, size 4″ / 10 cm diameter; three adjustable Black Nylon stabilization/restraint patient straps, with Side Lock Snap Buckles; tilts 98 degrees, from vertical to 8 degrees below horizontal; all Steel Frame Powder Coated Silver for durability: ships assembled; ship weight 280 lbs.
For more information, contact Bailey Manufacturing Company, (800) 321-8372; www.baileymfg.com