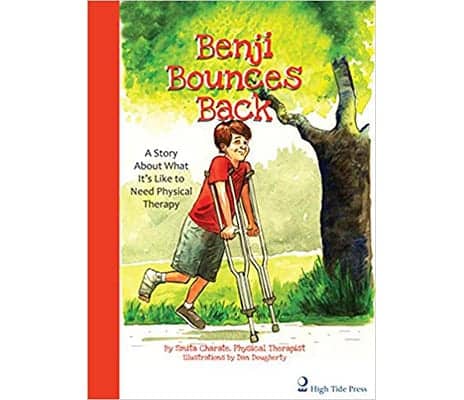 The book, Benji Bounces Back: A Story About What It's Like to Need Physical Therapy, aims to take the mystery out of physical therapy for both kids and their parents, and add a little fun along the way.
Written by physical therapist Smita Charate, the book tells the story about Benji, who requires physical therapy following an injury. The fully illustrated book guides readers through his healing process and educates them about what he is experiencing.
"Over the years, I have noticed that children who come for physical therapy are often frightened because they do not know anything about it," Charate says, in a media release. "Concerned parents asked me about the availability of books that might introduce a child to the experience, so I searched and searched only to discover there was nothing."
The 34-page, hardcover book includes suggestions for parents and guardians whose child needs physical therapy, and a glossary of physical therapy terms written at a child's level.
[Source: Smith Publicity Inc]