OPTP announces the publication of Franklin Method Ball, Band and Imagery Exercises for Relaxed and Flexible Shoulders, Neck and Thorax, Second Edition.
Written by mind-body expert and movement educator Eric Franklin, this book is based on the knowledge that body posture and movement are imagery driven. If the image doesn't correspond to the way the body is designed, the result will be a steady decline in function. Franklin Method exercises help readers discover movement patterns, restrictions and tension.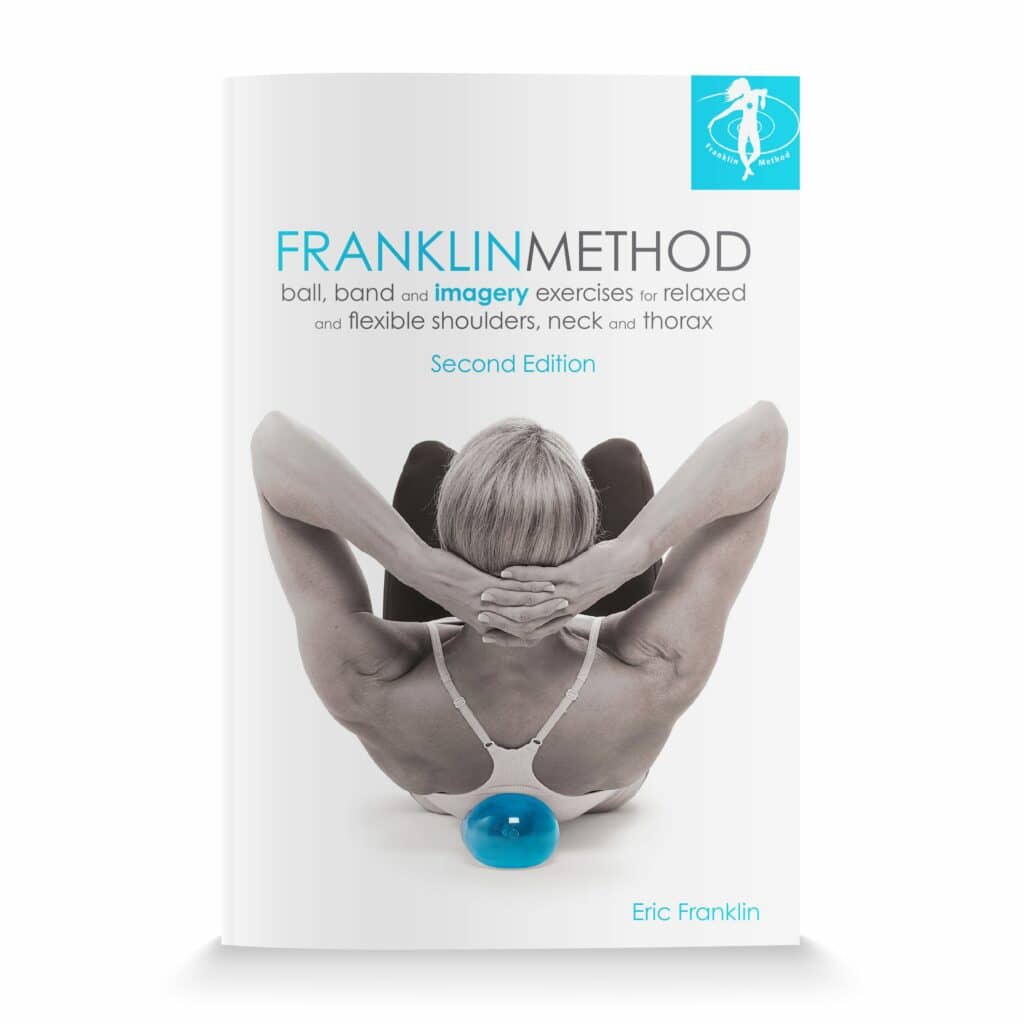 This updated second edition includes new guidance, new imagery exercises, and new band exercises to help readers awaken proprioceptors, body awareness, and breathing patterns for the complete mind-body exploration experience. Exercises can be used to help improve movement patterns with the help of imagery techniques and exercises that incorporate the Franklin Balls, Franklin Mini Roll, and Franklin Bands.
For more information, visit OPTP.
About the Author
Eric Franklin is a mind-body expert, movement educator and the founder and director of the Franklin Method, which uses dynamic imagery, anatomical embodiment and reconditioning movement exercises to improve how the body functions. He is a former dancer who teaches his techniques at workshops and universities worldwide. Eric earned a bachelor's degree from the University of Zurich and a BFA from New York University's Tisch School of the Arts. He is the author of more than 20 books.