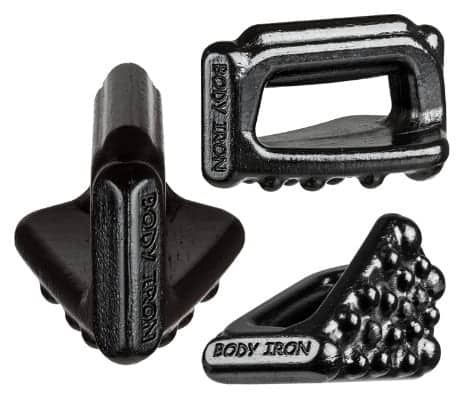 The newly launched Body Iron is designed to provide a unique solution to help treat musculoskeletal (MSK) pain.
The three-in-one Body Iron Tool—invented by Justin Spewock, a former D1 wrestler for the University of Michigan—combines fascia release, scraping, and icing, eliminating the need for single-purpose devices.
The patented design is manufactured entirely from start to finish in Flint, Michigan. While Spewock invented the initial tool, the development of Body Iron LLC is the work of Kirk Sherman and Team Body Iron, according to Body Iron in a media release.
In order to combat MSK pain, you need to identify the true source of the pain and not merely the symptoms. Using this approach as a guide, they teamed with Integrated Musculoskeletal Care (IMC), a provider of musculoskeletal care. Together, IMC and Body Iron developed the Body Iron 3-in-1 tool protocols, mobile app and personalized phone call with a trained MSK Care professional to identify and treat musculoskeletal issues and pain.
For more information, visit Body Iron.
[Source(s): Body Iron, Business Wire]