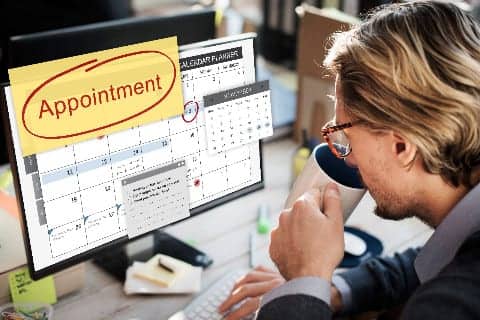 Physical therapy practices, like all other brick-and-mortar businesses, thrive on the number of people who walk through the doors, receive services—and keep coming back, as well as refer their friends and family. Just like filling seats in a movie theatre, these numbers mean dollars, and they can add up. These dollars can be spent on staff salaries, new equipment, building maintenance and improvements, etc. Strategies to increase patient engagement are necessary to help practices provide a return on their investment and stay in business. Patient engagement software is a tool to help practices do just that.
In this roundtable, manufacturers of patient engagement software discuss why practices should prioritize patient engagement, their software's top patient engagement features, patient engagement strategies practices could glean from their software, common challenges, and what data could be used to measure its effectiveness.
Participants: Judy Holder, Business Development Executive, FOTO; Holly Taylor, Vice President, General Manager, Keet Health; Sharif I. Zeid, Business Director, MWTherapy; Kari Rohan, Senior Product Owner, Outpatient Therapy for Optima Healthcare Solutions; Steven Presement, President, Practice Perfect EMR; Michael Huber, Sales & Marketing, Raintree; Bradley LaFave, Director of Product Marketing, WebPT.
Why should practices prioritize patient engagement?
Judy Holder, Business Development Executive, FOTO: Practices with an active focus on patient engagement develop stronger relationships with their patients, nurture patients who are better educated and fully informed about their treatment, and breed a culture of patients who are more likely to follow through with their care. Not only does the patient reap the benefits from increased engagement efforts, but the clinician does as well. Referral marketing is bigger than ever, and a clinician's reputation relies on positive reviews—both online and off. When patients are positively engaged with their clinicians, it creates a trust that can be passed on to prospective patients looking for a similar relationship and treatment goals.
Holly Taylor, Vice President, General Manager, Keet Health: Engaged patients can help lower costs and increase revenue by staying actively involved in their Plan of Care. Engaged patients consistently achieve higher rates of patient satisfaction, which makes them excellent referral sources. Likewise, engaged patients can help a practice achieve better outcomes through increased Plan-of-Care compliance and higher patient satisfaction. Providers are now expected to deliver the same level of engagement that is expected from other services such as personalization, real-time notifications, 24/7 access to information, and more. When you ignore patient engagement as a strategy, you're inviting other providers to jump ahead as you maintain the status quo.
Sharif I. Zeid, Business Director, MWTherapy: There are three top reasons to prioritize patient engagement. First is to drive patient satisfaction—patients thrive when they are in a supportive environment. A supportive environment is one in which the patient is given every opportunity and advantage to help keep them coming in for visits, feel encouraged and motivated with their treatment and HEP, and feel cared for throughout the entire process. Second is to drive patient retention. It can be hard work earning a patient referral, and that's why it's key that the patient stay for their entire course of treatment. Third is to promote the practice and additional products. Engagement can provide meaningful interactions with patients to promote these additional products and services.
Kari Rohan, Senior Product Owner, Outpatient Therapy for Optima Healthcare Solutions: It comes down to revenue and reputation. Patients are one of the best referral sources a practice can have. Engaged patients are not only more likely to complete their treatments and attain the best possible outcomes, they're more likely to recommend your practice to others. Low engagement leads to higher patient drop-off, which hurts the patient's recovery and results in lost revenue for the practice. Ultimately, it's in a practice's best interest to focus on ways to improve the patient experience. From scheduling to treatment to follow-up to billing, every touch point offers an important opportunity to keep patients engaged with the practice and involved in their own recovery.
Steven Presement, President, Practice Perfect EMR: Patient engagement gives you the biggest bang for the buck. It can be virtually completely automated, takes very little clinical or admin time, is very inexpensive to do, and will result in a measurable increase in revenue. Other than generating visits and therefore revenue, it only serves to enhance the reputation and visibility of the clinic. It should be a priority since it's literally the simplest, least time-consuming, least expensive thing a clinic owner can do to enhance patient compliance and keep your clinic top-of-mind among the patients, providing you with virtually instant results.
Michael Huber, Sales & Marketing, Raintree: If a practice isn't actively engaged with their patients, it will be directly reflected in positive patient outcomes and, ultimately, revenue. According to studies published by MedCity News in May this year, patients recall only 40% of the information they receive in a medical setting and nearly half of what patients recall turned out to be erroneous. Other studies have shown that only 27% of patients fully comply with their treatment regimens and that 40% believed they could do better if they receive timely reminders and advice from their providers. To put this in perspective, up to 73% of physical therapy patients will not comply with their Plan of Care, BUT 40% would do better if "they receive timely reminders and advice from their providers."
Bradley LaFave, Director of Product Marketing, WebPT: If you work in a rehab therapy clinic, you probably don't need data to tell you that engaged patients tend to achieve better outcomes than their non-engaged peers. But while the engagement-outcomes connection is fairly obvious, creating effective engagement strategies can be tricky and time-consuming. Regardless, it's crucial to your patients' health—and your business's finances. Plus, patient engagement will become even more important as pay-for-performance becomes the dominant reimbursement model for rehab therapists.
What do your clients say are your software's top patient engagement features?
Judy Holder, FOTO: They tell us there are many, and among them is that FOTO provides clinicians a tool to guide clinical decision-making, while still providing top-notch patient engagement. Patient-friendly, easy-to-use outcomes benchmarking reports keep patients motivated and in-the-loop with their progress along their Plan of Care. The risk-adjustment component of FOTO emphasizes to patients that there are others just like them and illustrates how they compare in similar circumstances. Goal-setting features encourage collaborative and realistic goals discussion between the clinician and patient, leading to more authentic engagement for both parties. Lastly, the data FOTO can provide is needed for claims and payment documentation.
Holly Taylor, Keet Health: What we hear is that Keet stands out for its ability to provision outcomes surveys through its patient engagement platform, which streamlines the patient-provider interaction. It also stands out for its simplistic design and automated personalized messaging built to help providers achieve practice goals. We've heard many times that disparate systems are commonly the blocker to keeping patients on track in both an engagement and an outcomes platform. The Keet platform combines the workflows, processes, and tools you need to deliver connected care in one central location—saving time and money. By combining the two, Keet delivers one platform for providers to compete on quality.
Sharif I. Zeid, MWTherapy: Clients appreciate that MWTherapy features a full suite of patient engagement tools, including a comprehensive patient engagement module, communication tools, automated reminders, and an integrated home exercise program. It's really the combination of all of these features into a single, cohesive engagement strategy that clients say works for them. Our clients enjoy using all of these modules to keep in touch with patients to get them the right message at the right time. These messages can run the gamut from reminding patients of visits reducing and eliminating cancels/no-shows to marketing messages promoting additional products and services that a practice might offer.
Kari Rohan, Optima Healthcare Solutions: We hear several things including that our software enables clinic staff to send automated appointment reminders to ensure that patients arrive on time—reducing cancellations and no-shows. Another aspect they like is that it helps them when dealing with insurance—unless the practice checks that a patient's treatment is covered by insurance before therapy is administered, the patient could get stuck with a large bill to pay. Integrated eligibility verification makes it easy to confirm the patient is covered and assures that everyone is on the same page. They also like that our centralized schedule gives staff total visibility over therapists' schedules, so they can easily book and rebook appointments on-the-fly.
Steven Presement, Practice Perfect EMR: As previously mentioned, effective patient engagement strategies are crucial, and our software can help automate much of that work. The most popular patient engagement features would certainly include automated appointment reminders, little "pats on the back" post appointment, congratulations for discharge along with surveys, birthday greetings, and two very crucial items: automated texts should a patient stop attending for any given period of time, and the ability for patients to actually reply and text back to the clinic—and engage in a conversation.
Michael Huber, Raintree: Raintree Engagement Center is a single hub for all direct patient engagement. Raintree Engagement Center allows practices to communicate directly with patients in the way that patients want, expect and is most effective. In addition, all Engagement Center Communications are integrated into the Raintree EMR/PM platform and become part of the record of patient communication. All Engagement Center communication methods are HIPAA compliant and secure, so the practice can communicate with patients about treatment with the need to rely on outside platforms.
Bradley LaFave, WebPT: Getting patients to show up to their appointments is essential. WebPT's appointment reminders lower no-show rates by as much as 30%. We also recommend helping patients schedule their next appointment before leaving their current one. Extending care outside the clinic through use of a home exercise program can help patients achieve their therapy goals more efficiently. But ensuring patients actually complete their at-home exercises can be a challenge. However, if you use a high-quality, evidence-based, interactive home exercise program, monitoring and promoting HEP adherence is a breeze. Not only do digital providers know when patients have completed their exercises, but this type of software also helps patients stay motivated.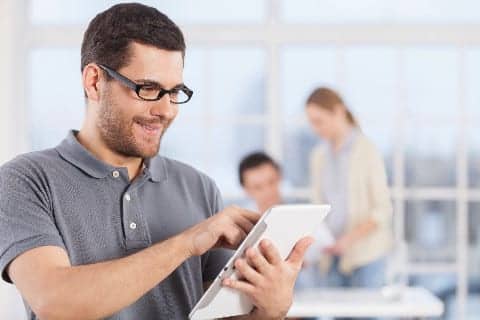 What strategies should practices use to get the most out of your software's patient engagement features?
Judy Holder, FOTO: Engaging the patient in a discussion using the data that measures their own progress is critical. Patient reports allow the clinician and patient to collaborate across many areas. They can discuss the patient's outcomes and progress compared to risk-adjusted data, build and track goals, and talk through their satisfaction (or lack thereof) in real time. FOTO's data and clinical tools provide a resource for clinicians and practices to build a top-notch patient engagement culture.
Holly Taylor, Keet Health: Practices should have three main goals in mind. First is increased compliance and clinical efficiency. If it's not helping patients get better or making a provider's day easier, it doesn't deserve to be in your toolkit. Keet makes it easier to drive better patient outcomes without increasing provider burden. Second is increased patient satisfaction. Patients are expecting more from their care teams, and Keet can be used to turn patients into advocates. Third is continuous quality improvement. Keet helps clients focus on how they can continually provide better care.
Sharif I. Zeid, MWTherapy: Practices should focus on the messaging they want to share with the patient. There are times to be informative, times to be motivational, and times to offer additional products/services. The best thing a practice can do is to sit down and think about a patient's experience from the first contact all the way through discharge and beyond. The next thing is to think about how and what to communicate to the patient. As a very simple example, getting appointment reminders to the patient before each visit is a very beneficial form of patient engagement. Sending HEPs to patients is another form. A welcome message at intake and "thank you" at discharge are also great ideas.
Kari Rohan, Optima Healthcare Solutions: The workflows built into our software are designed to give staff back valuable time and support patients every step of the way. This includes enabling staff to get patients in the door and treated by therapists without wasting time on highly manual and error-prone processes. Many practices are also looking at augmenting their therapy software with outsourced therapy marketing and billing services. Outsourcing is valuable to practices that operate with limited staff and resources. Marketing partners can provide cost-effective services to help practices manage their online reputation and improve their visibility. Similarly, outsourcing billing to experts who specialize in therapy billing can help practices improve their cash flow and revenue. These services let practices offload the burden of managing these "non-clinical" areas so staff can focus on other high-value activities.
Steven Presement, Practice Perfect EMR: Patient engagement, if properly done, will have the biggest affect on patient compliance or, in other words, "are patients attending for their treatment as recommended." Between appointment reminders and automated nudges if a patient stops attending, cancels or doesn't show up, this can't help but increase attendance – especially if the patient can click a link within that text message and book their next appointment. Certainly post-discharge or even interim surveys are helpful, as well, just to see how you are being perceived. Clients like to have a chance to air their thoughts, and the more chance you give them to communicate, praise and vent—and assuming you reply in kind—the more likely they are to recommend you to their friends and colleagues and return themselves if they are in further need of rehab services.
Michael Huber, Raintree: Patient engagement between clinic and patient should focus on two things: arrival rates and treatment plan compliance. Active patient engagement can dramatically increase patient arrival rates. This ensures that your schedule is full and therapists are working and generating revenue. Treatment plan compliance keeps patients on track to better health and outcomes. When patients skip or cancel treatments this reduces their chances of full recovery, but by engaging patients with reminders for home exercise programs, reminders, and even encouragement, your patients are more likely to report better outcomes and overall health. Overall, a practice can increase revenue and improve patient outcomes by seeing their patients when scheduled and encouraging patient to adhere to their treatment plan.
Bradley LaFave, WebPT: Appointment reminders are an effective way to get patients to show up for appointments. You can also set—and track progress toward—arrival rate goals in WebPT Analytics, and the software allows clinics to measure and track the patient experience. Another good strategy is to foster better clinical outcomes. Patients who follow through with their prescribed home exercises achieve better results—faster—than those who don't. Our software's HEP drives home exercise compliance and allows patients to securely message their therapist to get clarification or adjust their programs between appointments. Therapists can objectively qualify patient progress by using WebPT Outcomes.
What are the common challenges practices have in implementing patient engagement initiatives, and what data can practices use to measure whether those initiatives are effective?
Judy Holder, FOTO: Clinician buy-in is an extremely common challenge. Clinicians are busy and measured by productivity, so they are seldom quick to adopt a change in their processes and could be unsure of patient engagement expectations set for them by their clinic. There is also a little fear of the unknown on the patient side. Just what is being done with the survey data they provide about their progress? Who sees it? If patients don't think anyone is reading or reacting to their feedback, then they will stop giving it. FOTO has practices in place to measure the efficacy of patient engagement initiatives. See how effective those initiatives are by reviewing cancellation, retention, and no-show rates. On top of that, users can review patient satisfaction surveys and NPS scores to further examine the efficacy easily and in real time.
Holly Taylor, Keet Health: Ultimately, the biggest challenge practices face is knowing where to start and how to define the goals of patient engagement. Many patient engagement providers tout marketing efforts as patient engagement or patient satisfaction efforts as patient engagement. At Keet, we believe these are components of a patient engagement strategy, but they're not the whole picture. This is why we've built a platform that allows practices to have a complete data-driven patient engagement strategy and vehicle for delivery at their fingertips. And since getting patients healthy is the ultimate goal, outcomes and patient loyalty data are the golden metrics for knowing your initiatives are working—metrics Keet can help you track right from our platform.
Sharif I. Zeid, MWTherapy: Really, the key to patient engagement is ensuring that you have the patient's permission to engage. We recommend that practices get this permission in writing, and the best time to do that is when the patient is completing an initial intake with the practice. In addition to having the patient sign off on things like HIPAA forms, financial policies, and cancellations, it's a good time to have the patient opt into or out of engagement. MWTherapy is built intelligently to give the practice and patient granularity when it comes to opting in or out. This ensures that you're not engaging patients that prefer not to be contacted and to steer clear of compliance issues. A successful engagement strategy will yield a better bottom line and better outcomes that can be measured in a variety of ways from dollars and cents, to patient fall-off rates, to clinical outcomes.
Kari Rohan, Optima Healthcare Solutions: One of the biggest challenges we see is not having visibility into the business. Practices are rich with data of all types and in all formats—patient records, therapy reports, referral data, staff time sheets, financial spreadsheets, and so on. But the information is often difficult, if not impossible, to access or make sense of when it's needed most. The following are examples of data that therapy practices should be able to easily access: how well referrals are converting to evaluations; how referral volume is trending over days, weeks and months; the average number of visits per patient; reasons for patient cancellations and how they're trending over time; which practices are performing better and the reasons why; and comparing a practice's revenue versus how much it costs to run the clinic. These and other insights should be delivered via highly visual, at-a-glance dashboards in the therapy software that any therapist or practice employee can use with no expertise in the data.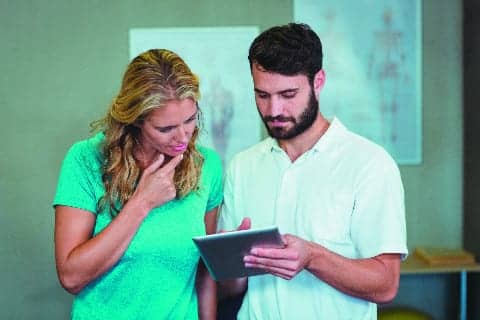 Steven Presement, Practice Perfect EMR: Patient engagement becomes tricky if double-entry is required. The clinic needs to find an engagement application where everything is integrated and automated; otherwise, it simply won't be used. It's also important to respect a patient's wishes for any communication to be terminated, if they are tired of receiving texts, emails, etc, they should be able to "self serve" turn those messages off. Measuring engagement success is simple: "Has the average number of visits per patient increased or not?" Over time, this will become very evident, and any good EMR application should be able to provide this info. To a lesser degree, have the number of new referrals increased over the same time frame? Again, all this info should be provided from the EMR application.
Michael Huber, Raintree: The most common challenges are in finding the right engagement platform for your practice and then developing processes to actively integrate patient engagement into the daily rhythm of the practice. Raintree's Engagement Center can automate many engagement features so emails, texts, reminders, etc, can be done automatically—reducing the need for clinic staff to manually send out emails, texts, and reminders. In terms of tracking effectiveness, practices can actively track arrive rates, treatment plan compliance (visits completed) and patient-reported outcomes. With effective engagement initiatives, practices should see improvements in all these areas with the ultimate results reflected in higher revenue.
Bradley LaFave, WebPT: It's important to take baseline measurements before implementing a new initiative. Then, you can compare results at regular intervals after implementation. For example, if you're going to start using automated appointment reminders, you should pinpoint your current patient attendance rate before implementation. Then, compare that baseline figure on a regular interval. If your attendance rate increases, that indicates the strategy is effective. If you don't see a change, try a different type of reminder (eg, switch from email to text reminders), and make sure to mark the date of the change. Then, continue comparing metrics to see if that change has a positive impact. Many clinics aren't sure where to start—or they think a patient engagement plan is too time-consuming. PTP