Billing software for practice management.

1st Providers Choice
(480) 782-1116     |   www.1stproviderschoice.com
Email: sales@1stproviderschoice.com
The therapist's world has been radically transformed by digital technology—therapy notes on smartphones, tablets, and web-enabled devices have transformed clinicians' daily lives and how they document patient encounters. IMS for Therapy Provides therapists the ability to comply with Medicare PQRS documentation requirements while saving time with patient visit notes. A greater and more seamless flow of information within digital therapy electronic health records (EHRs) encompasses and leverages digital progress and can transform the way care is delivered and compensated. IMS Software gives access to information whenever and wherever it is needed.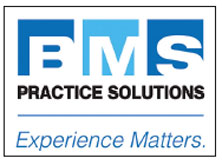 BMS Practice Solutions
(800) 478-2778   |  www.bmspracticesolutions.com
Email: sales@bmsemail.com
Technology is most powerful when blended with experience. With 27 years of experience serving private-practice physical therapy owners, BMS Practice Solutions shares the insights it possesses to help make practices more profitable. The company reports that it bills more than 2.7 million visits totaling over a half billion dollars in charges for more than 220 clients in 42 states. BMS Practice Solutions also strives to help its clients achieve greater clinical and financial outcomes using the fully integrated RevFlow practice-management solution, designed to help therapists do a superior job of tracking patients treatment progress. The company provide guidance that is intended to help a practice have a clear set of operating metrics to drive profitability.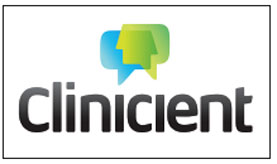 Clinicient
(877) 312-6494    |     www.clinicient.com
Email: sales@clinicient.com
Clinicient strives to provide an exceptional combination of cloud-based EMR, billing, and revenue cycle management, and data-driven coaching to help therapy practices optimize the entire care cycle from patient to payment. With more than a decade of experience dedicated to helping therapists more easily manage patient care, and successfully bill and collect reportedly more than $1 billion for their services, Clinicient coaches therapy practices using best practices and data designed to improve clinical and financial outcomes. Clinicient aims to help therapy practices increase revenue, lower expenses, and shorten payment cycles, despite healthcare and payor reform, so they can continue to provide care with confidence.

ClinicSource
(786) 513-1663    |  www.clinicsource.com
Email: aorr@clinicsource.com
ClinicSource is a cloud-based EMR and billing software solution especially designed for therapy practice management. ClinicSource is offered as a 100% Web-based and HIPAA-compliant solution. The ClinicSource application—accessible from any Internet-enabled PC, MAC, Tablet, or Smartphone—allows providers to conduct and document therapy sessions in their offices or in a patient's home. With its clinical reporting templates and goal libraries, documenting evaluations, care plans, and SOAP notes can be quick and easy. ClinicSource is made to be scalable and robust enough to manage the busiest of therapy practices with tools to handle day-to-day operations such as scheduling, clinical documentation, electronic billing, and reporting.

MWTherapy by MerlinWave Inc
(800) 627-1261    |   www.mwtherapy.com
Email: sales@mwtherapy.com
MWTherapy is 100% cloud-based software that aims to provide the PT clinic with everything needed to run a practice. No servers to buy and no software to install. Clinic staff can work anywhere/anytime on Windows PC, Mac, iPad plus scheduling from a smartphone. MWTherapy features modules for scheduling, EMR with PQRS + FLR, billing, and reporting—all in one integrated system. Use some modules or use them all; only pay for what is needed. MWTherapy is also manufactured to be ICD-10 ready.

Planetrehab Inc
(800) 982-5447     |   www.planetrehab.com
Email: info@planetrehab.com
The Planetrehab software and service combines comprehensive but easy-to-use scheduling, customizable documentation, billing, reporting, and collections for single- or multiclinic operations. The system is designed to reduce expenses, increase productivity, and improve patient care. The software is integrated with the company's practice-management service that includes access to a team of experienced management consultants who help identify and correct potential lost revenue and maximize per-visit submissions. They also provide access to an expert management staff that has experience identifying and correcting deficient areas of any practice. Planetrehab is available in an installed and a web version.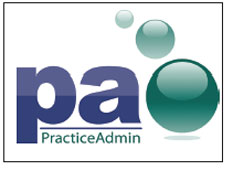 PracticeAdmin
(888) 269-4780    |   www.practiceadmin.com
Email: info@practiceadmin.com
PracticeAdmin's cloud-based revenue cycle application combines ease of use with proven efficiencies in AR management to give physical therapists a powerful tool for practice management. Its flexible architecture allows smooth integration with Electronic Health Record systems to provide accuracy in clinical documentation and patient accounting. Highly automated, yet designed to be user friendly, PracticeAdmin's Practice Manager software gives the practice a complete snapshot of all outstanding third-party claims and patient balances on one screen, enabling rapid responses to issues that could hinder steady cash flow.

Practice Perfect EMR + Management Software 
(877) 510-7473    |   www.practiceperfectemr.com
Email: steve@practiceperfectemr.com
Fully integrated billing, scheduling, clinical documentation, and business growth tools are part of the company's Practice Perfect EMR + Management software. Clinicians can grow their practice and maximize profitability with this solution designed to automate PQRS & FLR, and offers integrated credit/debit card processing. Software also includes automated EOB posting, and full accounts receivable and follow-up reporting. The company reports there are no up-front costs, no long-term contracts, and can be available as low as $165 per month.

PTOS Practice Management Software
(800) 824-4305     |    www.ptos.com
Email: Contact_us@ptos.com
PTOS, from Patterson Medical, provides a fully integrated practice-management solution, including billing, new cloud-based EMR/documentation, scheduling, electronic claims, and detailed management reporting, all designed to improve the efficiency of a practice. As part of the Patterson family, PTOS draws on the resources of the Patterson Technology Center, providing excellent technical support and R&D. The company reports that it focuses on helping clinicians grow their practices with solutions designed to help them keep pace with the evolving healthcare environment.

Raintree Systems Inc
(951) 252-9400    |   www.raintreeinc.com
Email: charlesl@raintreeinc.com
Raintree Systems Integrated Software Solution for Physical Therapy Clinics is designed to improve patient workflow. Raintree Systems' TherapyRehab Plus offers a fully integrated and certified billing, scheduling, practice-management, and EMR software solution for physical therapy clinics. The TherapyRehab Plus Advantage includes clinical electronic documentation for PT, OT, and SLP; global and personalized template preferences for faster documentation; workers' comp electronic claims submission; and scalability from a single clinic to a multilocation or national therapy organization. In addition, the software is designed to meet CMS Claims-Based Therapy Outcome Reporting and alert clinicians when POC, progress notes, and re-evaluations are due based on referral source preferences. The software is likewise engineered to enable administrative tracking features, and alert notifying users of prescription and/or authorization limits based on case parameters.

SourceMedical
(866) 245-8093  |  http://sourcemed.net/therapy-software
Email: therapy@sourcemed.net
TherapySource clinical and management software is designed to help practices get paid faster, reduce internal costs, and stay compliant. Reimbursement rates, referral patterns, and productivity figures are just a few of the built-in reports available within the TherapySource software. This software solution is developed specifically to manage the clinical and administrative processes of outpatient therapy clinics. Whether private practices, multiple clinics or hospital/outpatient facilities, this therapy software strives to significantly improve the bottom line performance of a therapy clinic by streamlining and automating financial processes, allowing clinicians to spend less time on administrative processes and more time providing quality patient care.

Therabill
(888) 822-3454   |  www.therabill.com
Email: sales@therabill.com
Therabill combines electronic insurance claims, scheduling, and documentation into an online software package that aims to be easy to use. Therabill is engineered to allow users to send HIPAA-compliant claims to thousands of insurance companies as well as government payors. Scheduling and billing processes are made to be completely integrated, and ultimately lead to more manageable billing. Using Therabill, a clinician is able to document therapy sessions from any device with an Internet connection. Therabill's documentation is customizable, allowing users to define what information the physical therapist wants to record. The company reports that it offers a 30-day, no-obligation trial as an opportunity to make full use of Therabill software.

TherAssist Software LLC
(800) 596-3646    |   www.TherAssist.com 
Email: sales@therassist.com
TherAssist software is engineered to be a user-friendly, customizable scheduling, documentation, and integrated billing program that can help optimize efficiency and compliance for administrative and clinical staff. TherAssist applications aim to be ideal for centralizing multisite clinics and streamlining operations, as well as helping to increase reimbursements. TherAssist is offered to the market as a solution for multidisciplinary healthcare facilities of any size with applications available for use in LAN/WAN and Enterprise configurations, or to be hosted online. TherAssist can also export demographic and billing data into all Hospital Systems via an HL-7 interface.

TheraOffice powered by Hands On Technology
(866) 562-8413    |   www.theraoffice.com
Email: sales@rehabsoftware.com
Since 2001, TheraOffice by Hands On Technology has been working on creating software to improve the lives of physical therapists. TheraOffice, the company's flagship product, is engineered to perform as a fully integrated, all-in-one EMR and practice-management solution for the rehabilitation industry that can run on a server or in the cloud. These product characteristics are part of what help position TheraOffice as an excellent choice. TheraOffice is also built to enable clients to organize and optimize patient traffic, prove medical necessity with efficient documentation, and increase financial success through improved revenue cycle management. The company also offers Practice Vibe, a planning and analysis tool. Practice Vibe is designed to enable practices to follow trends, develop a plan, monitor progress, and achieve results.

WebPT
(866) 221-1870    |   www.webpt.com
Email: Sales@webpt.com
The WebPT Billing Service is built to seamlessly integrate with its EMR, so users' information automatically transfers from their notes to their billing sheets—which means there's no need for double data entry and no risk of information transfer errors. Plus, every WebPT Billing member gets a dedicated billing team—with regional specialization—to ensure claims are submitted promptly and correctly, and to offer clinic-specific advice about how to improve billing processes. And, if there is ever an issue, such as a claim denial, the team will help the member investigate, appeal, and correct it. PTP