Despite record investments in virtual physical therapy companies, a new study suggests that physical therapy patients materially prefer hands-on, home-based care.
In the study, 1,000 patients with a wide range of conditions were asked to rate their willingness to use in-person in-home care, virtual televisit-based care, and facility-based care for their physical therapy treatment, using a scale of 0-5 (5 being the highest).
Conducted by Luna, an in-home physical therapy provider, the study shows a strong preference for in-person, in-home care (5.0), with a reasonable willingness to use facility-based care (3.1) and, less desirable, virtual-based care (2.7) among patients under age 55. Consistent trends were observed among those for 55+ age patients: in-home care (5.0), facility-based care (2.8), and virtual-based care (1.9).
One patient documented their physical therapy journey with Sword Health and Luna, noting how virtual care was initially appealing but, ultimately, did not meet their recovery needs: "Initially drawn to [the virtual offering] due to its convenience, I found certain aspects challenging. Setting up the equipment was cumbersome and, over time, I found it difficult to motivate myself with the virtual solution. I needed a real-life physical therapist that could provide in-person accountability and hands-on care."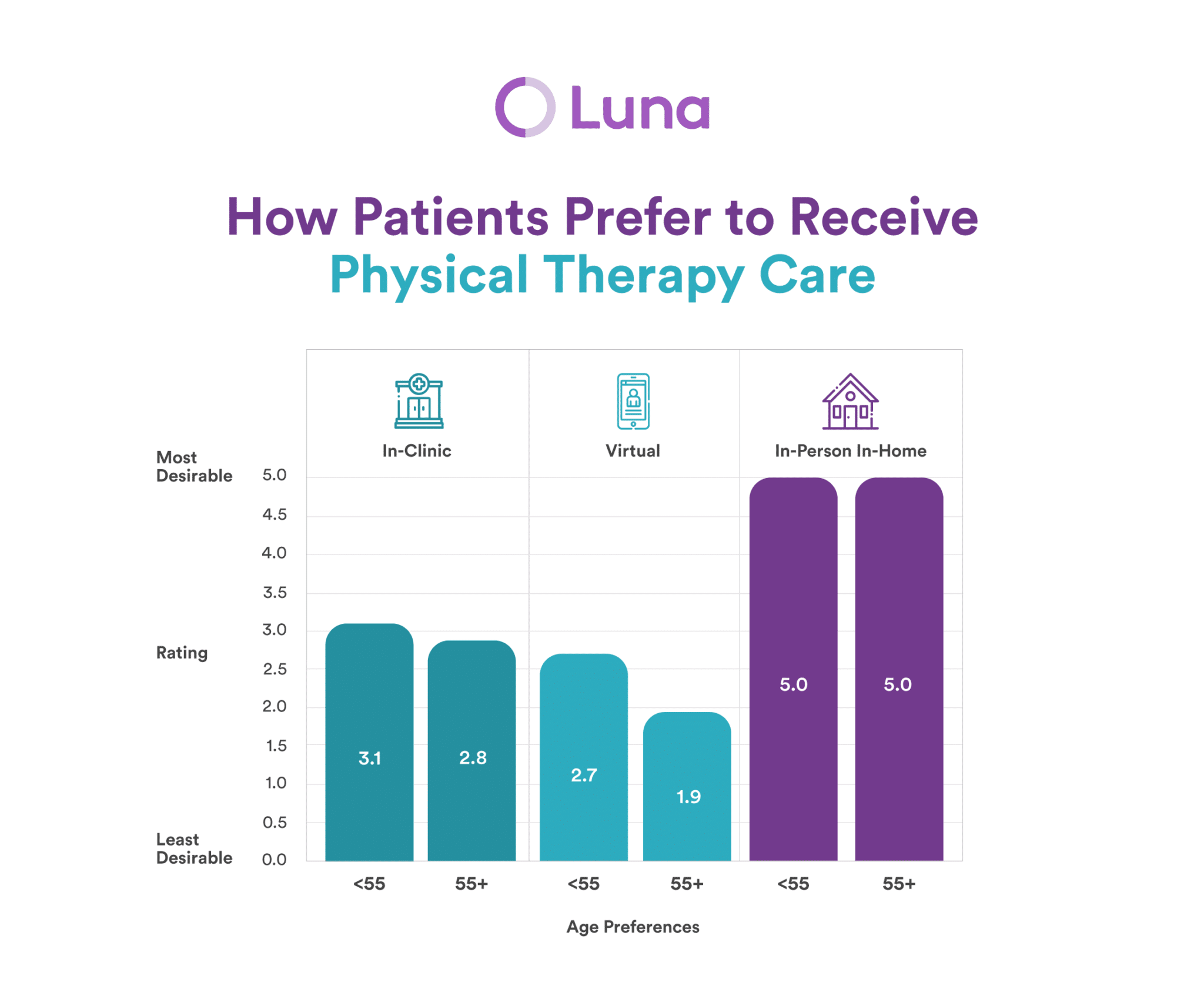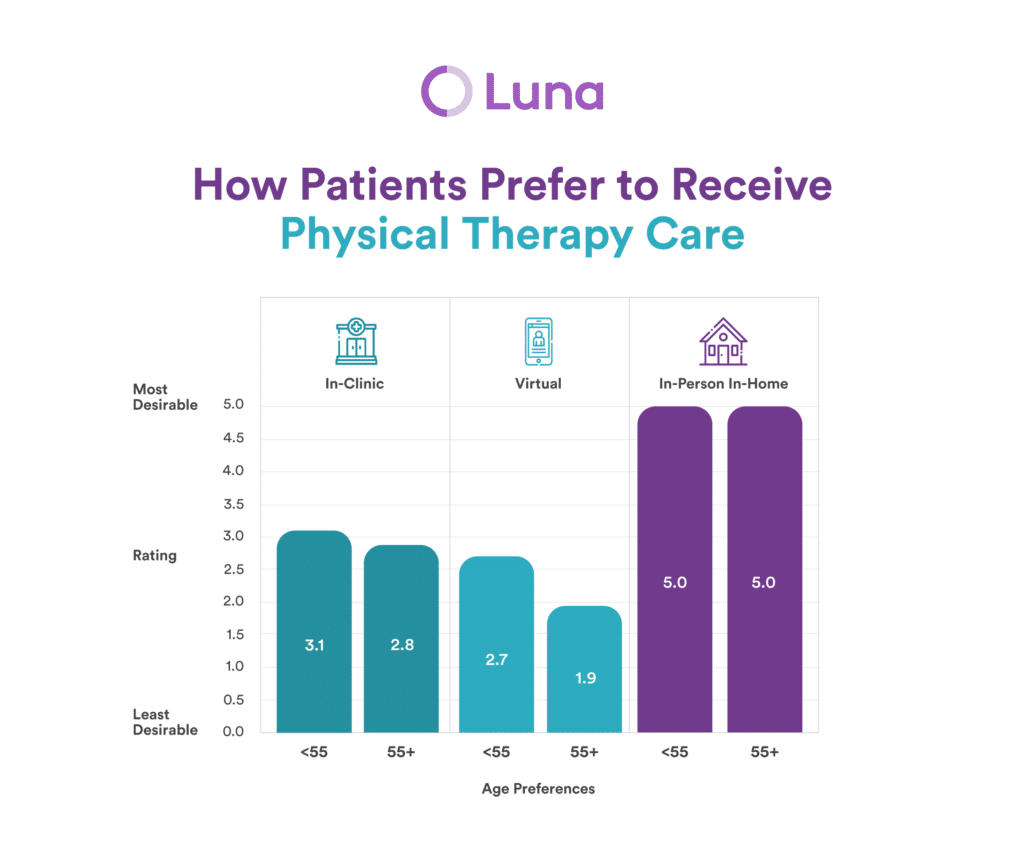 "The study reveals the challenges of pure technology approaches given patient preferences and limitations, particularly among older people. These included technology challenges by users, lack of personalized hands-on treatment, and lack of face-to-face interaction and accountability. It also demonstrates the need for health plans and payers to have a truly holistic approach to physical therapy," says RaeAnn Grossman, who recently joined Luna as chief growth officer.
Unlike remote or virtual care, Luna's licensed physical therapists provide 1:1 hands-on care in the convenience of the patient's home. With Luna, patients can request in-home physical therapy via the Luna app. A licensed physical therapist is then scheduled to arrive at the patient's home for a 45- to 55-minute appointment, and continues the in-person treatment at home for the duration of the care plan.
Leading health systems such as Providence, Emory Healthcare, Intermountain Healthcare, UCLA Health, and Scripps Health have partnered with Luna to offer outpatient physical therapy in the convenience of a patient's home.