To help patients move through a prescribed course of therapy, physical therapists should be knowledgable about the causes of pain and its impacts. They should also be well-versed in interventional techniques and pain management products that can aid patients whose pain symptoms may affect their progress through a therapy program. Many technologies are available to supplement manual therapy and exercise, including modalities such as laser therapy, ultrasound, transcutaneous electrical nerve stimulation (TENS), and microcurrent electrical therapy. Other effective pain-relieving agents include hot and cold therapy wraps, knee supports, back supports, and topical pain-relieving gels.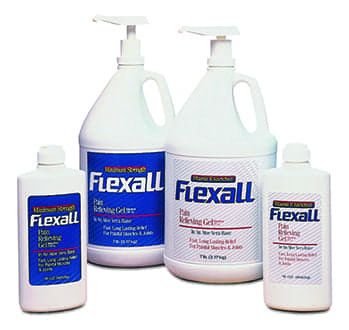 TOPICAL PAIN-RELIEVING GELS WITH ALOE VERA
Flexall topical pain-relieving gels from Ari-Med Pharmaceuticals, Tempe, Ariz, are formulated to be an invaluable tool for clinical and training room settings by helping increase patient compliance while augmenting ultrasound, cryotherapy, TENS, and massage therapies. According to the company, recent studies report that a 25:75 Flexall and ultrasound gel mixture delivers heating results equal to 100% ultrasound coupling gel with the enhanced analgesic benefit of warmth. Flexall (7% menthol) and Maximum Strength Flexall (16% menthol) are aloe vera gel formulas that aim to provide fast, long-lasting relief from arthritis, backache, bursitis, tendonitis, muscle strains and sprains, bruises, and cramps. Flexall gels are made to absorb quickly and completely. They are greaseless, non-staining, and formulated to be gentle on the skin. Professional sizes are available.
For more information, contact Ari-Med Pharmaceuticals, (800) 527-4923; www.ari-med.com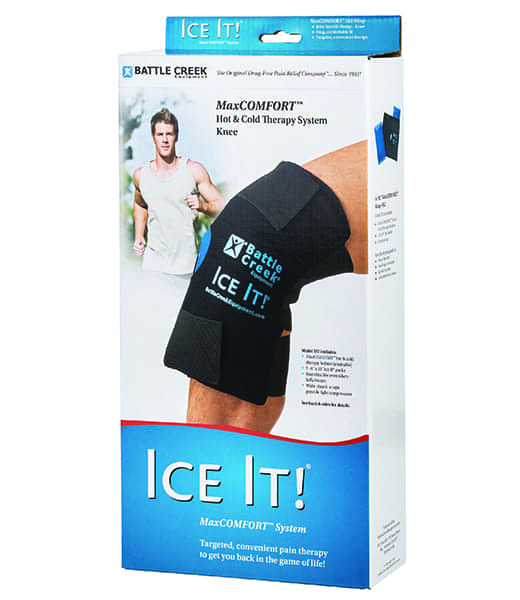 PAIN RELIEF FOR THE KNEE
Battle Creek Equipment Co, Fremont, Ind, is the manufacturer of Ice It! MaxCOMFORT System for the Knee, which features an articulated design that surrounds the entire knee for maximum therapeutic benefit. A comfortable, secure fit can allow the user to relax or continue performing activities during therapy sessions. Each product is sold in a box that contains two 6-inch x 12-inch cold packs, a holster, and three hook and loop straps. The company offers Ice It! MaxCOMFORT Systems designed for use on virtually any joint or area of the body.
For more information, contact Battle Creek Equipment Co, (800) 253-0854; www.BattleCreekEquipment.com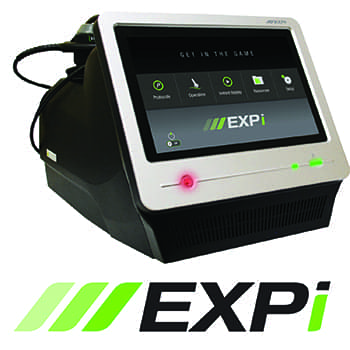 DEEP TISSUE THERAPY LASER
LiteCure Medical, New Castle, Del, maker of LightForce Therapy Lasers, offers advanced rehabilitation solutions to healthcare providers. The company reports that its focus on customer service and ongoing investment in research helps it deliver superior products designed to improve therapeutic outcomes. The EXPi Therapy Laser is a high-power device (0.5 W to 25 W) built to help clinicians to deliver treatments quickly and efficiently. Optimized for outcome improvement, the included influence Technology was developed to offer the flexibility of custom treatment options (both on and off contact) while ensuring consistent results.
For more information, contact LightForce Therapy Lasers, (877) 627-3858; www.lightforcelasers.com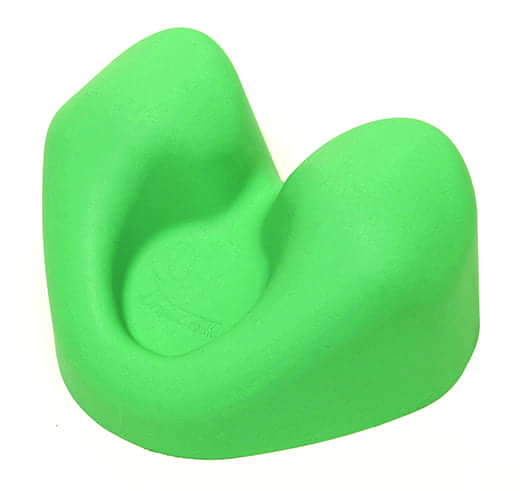 HOME THERAPY SYSTEM FOR PAIN RELIEF
The CranioCradle from Kiss Life LLC is an easy-to-use therapy tool that effectively releases muscle aches and pains related to whiplash, TMJ, and chronic head, neck, and spine issues. Versatile, the CranioCradle can be used under occipitals, rhomboids, thoracic, lumbar, and/or sacrum to encourage joints to decompress and cramped, tense muscles to gently release. Based on osteopathy, craniosacral, and massage therapy techniques, the CranioCradle's unique foam formulation and specialized design create the sensation of skilled therapeutic hands underneath the body. Use in treatment; recommend for home use.
For more information, contact CranioCradle, (888) 380-6748; www.craniocradle.com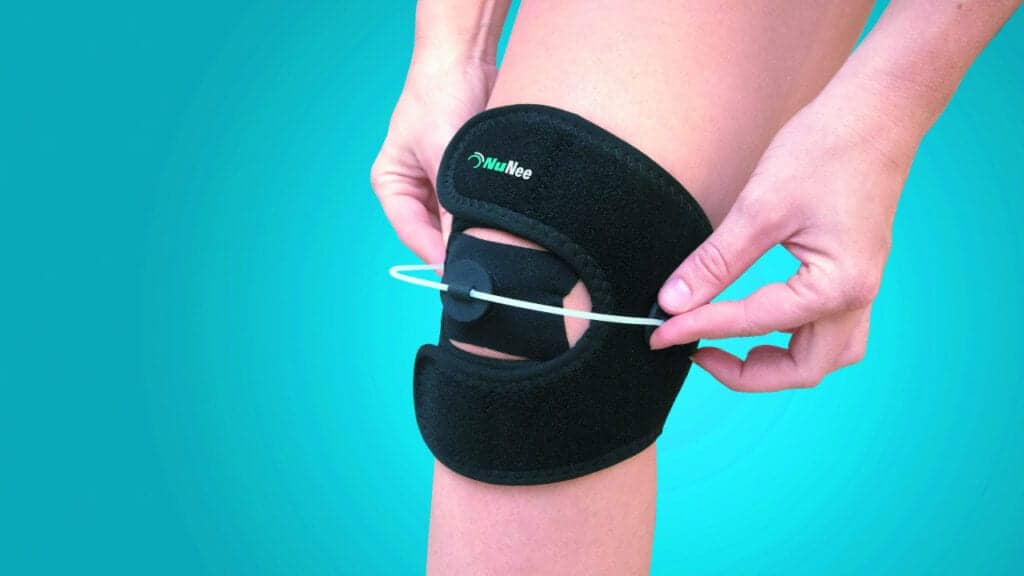 KNEE BRACE
The NuNee brace, manufactured by K-Neesio LLC, Rochester, NY, is specifically designed to be worn during activities such as running, biking, or hiking. It can also be used as part of a comprehensive rehabilitation protocol. With the patellofemoral joint moving more freely without pain, a clinical rehabilitation protocol can be accelerated, allowing for a rapid, pain-free recovery.
For more information, contact NuNee by K-Neesio LLC, (585) 500-1447; https://nuneeshop.com or [email protected]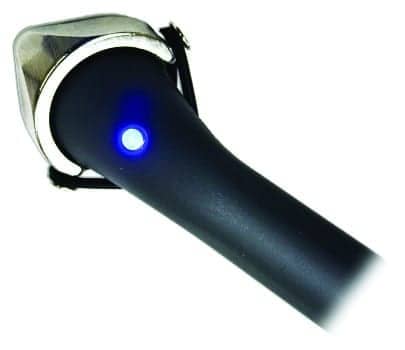 INSTRUMENT-ASSISTED ULTRASOUND
Mettler Electronics Corp, Anaheim, Calif, introduces the SonicTool, designed to combine both IASTM and Therapeutic Ultrasound. Deliver Instrument Assisted Ultrasound easily and effectively by attaching the patent-pending SonicTool to the Mettler sound head (ME #7413). The SonicTool can be used by itself or in conjunction with the Sonicator 740 ultrasound device to help treat soft tissue injuries, reduce scar tissue and activate the healing process. Use the outside edge of the SonicTool as a scanner then change the angle of the Sonic*Tool to optimize the treatment technique. Providing thermal properties, Cavitation and Nitric Oxide production could add therapeutic benefits to treatments, providing better outcomes.
For more information, contact Mettler Electronics Corp, (800) 854-9305; www.mettlerelectronics.com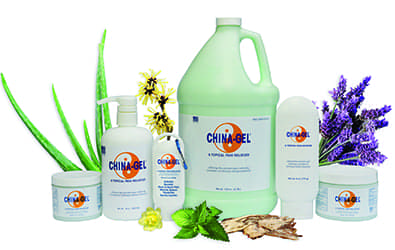 TOPICAL PAIN RELIEVER
China-Gel is a topical pain reliever developed by Arlington Heights, Ill-based China-Gel, with ancient pain-relieving herbs for natural and effective relief. China-Gel provides a cool-to-warm sensation to help relax sore muscles and joints, and a lavender/menthol fragrance on application that becomes odorless as the gel is absorbed. In clinic, it can also be used as a coupling agent with ultrasound, as an emollient with instrument-assisted soft tissue mobilization, and as a lubricant with cupping. Resembling a fine hand cream, it spreads on evenly and then absorbs completely into the skin without leaving a greasy residue, so practitioners can apply kinesiology tape immediately without wiping or cleaning.
For more information, contact China-Gel, (800) 898-4435; www.chinagel.com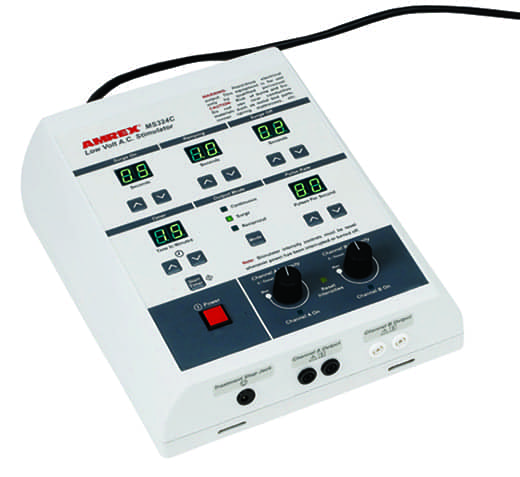 MUSCLE STIMULATOR
The MS324C, by Amrex, Paramount, Calif, is designed for the application of low-volt AC muscle stimulation. The MS324C is a dual-channel, four-pad, low-voltage electrical muscle stimulator that produces pulsation, tetanize, surge, and reciprocal output. The low-volt AC muscle stimulator is a microprocessor-controlled unit equipped with a 115/230 Vac 50/60 Hz power supply. Low-voltage electrical muscle stimulation may be applied separately or combined with therapeutic ultrasound simultaneously through the SynchroSonic U/50 ultrasound transducer.
For more information, contact Amrex, (800) 221-9069; www.amrexusa.com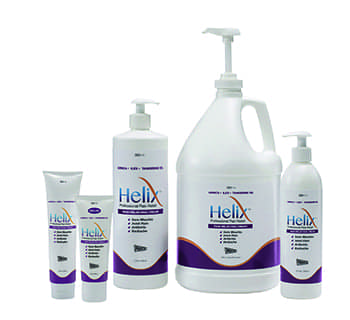 TOPICAL ANALGESIC
Helix Professional Pain Relief is a topical analgesic from Parker Laboratories Inc, Fairfield, NJ, formulated with menthol (7.4%), arnica, ilex, aloe, and tangerine oil to provide targeted, fast-acting, temporary pain relief. Paraben-free and available in 5 g pouch, 3 fl oz roll-on, 4 fl oz tube, 12 and 32 fl oz pump bottle, and gallon sizes. Sold exclusively into professional channels.
For more information, contact Parker Laboratories Inc, (973) 276-9500; www.helix4pain.com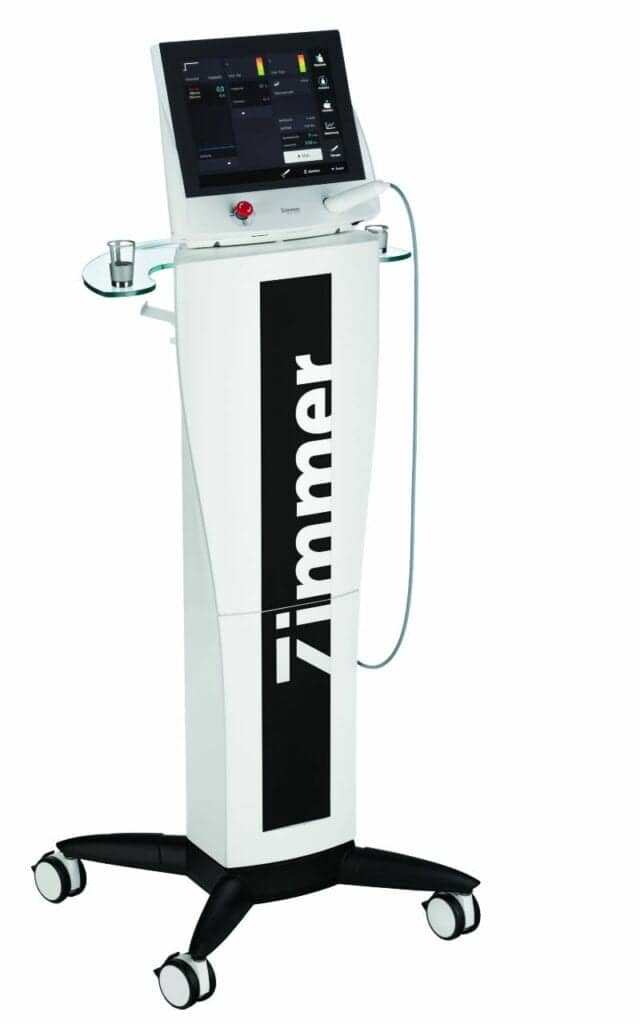 HIGH-POWER LASER
The new OptonPro laser from Zimmer MedizinSystems, Irvine, Calif, features up to 25 watts of output power combined with up-to-date technology. A sensor that is integrated right into the laser applicator can monitor skin temperature during therapy. Three wavelengths of laser light (810 nm, 980 nm, 1064 nm) are available to enable the simultaneous stimulation of different target sites. Pain receptors at the surface, as well as deeper tissue structures, can be stimulated at the same time.
For more information, contact Zimmer MedizinSystems, (800) 327-3576; www.ZimmerUSA.com and bit.ly/optonpro-info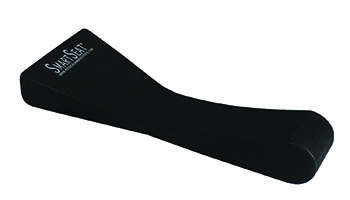 SMARTSEAT CUSHION TO AID POSTURE
The SmartSeat, from Physical Mind Institute, New York City, features a special slope designed to help combat lower back and sciatica pain resulting from poor seating posture. Made from a suede-like foam, it acts as a posture corrector by substituting a biomechanically correct posture to retrain a sitter's body to be able to sit comfortably with legs uncrossed. The cushion could also improve standing posture, lift and lighten the upper body, energize breathing, and activate the core abdominals, according to the company. SmartSeat weighs 3 ounces and is 19 inches long with a 3-inch pommel at the front and flares to 7 inches at the back. Wedges are 7 inches by 7 inches.
For more information, contact Physical Mind Institute, (212) 343-2150; www.physicalmindinstitute.com

REUSABLE HOT/COLD THERAPY
Southwest Technologies Inc, North Kansas City, Mo, manufactures Elasto-Gel hot and cold therapy products, which consist of more than 40 different shapes and sizes to provide the best fit for a person's individualized needs. Elasto-Gel products may be used for either hot or cold therapy, and are manufactured so they will not leak if punctured. When heated, the products provide moist therapy heat, and when used cold, the products provide soothing cold.
For more information, contact Southwest Technologies Inc, (800) 247-9951; www.elastogel.com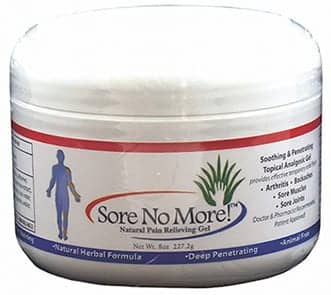 FAST-ACTING TOPICAL
Sore No More from Moab, Utah-based Sore No More provides a blend of plant extracts engineered to offer effective relief for muscle aches, soreness, and more. The topical anesthetic effect of Sore No More depresses cutaneous sensory receptors. The formula is made to absorb quickly and deeply, producing a synergistic effect that detoxifies tissues, relieves tight and tender joints, soothes muscle soreness, and reduces inflammation. Sore No More can provide effective pain relief for a variety of conditions, including rheumatoid arthritis, fibromyalgia, migraines, muscle aches and pains, muscle spasms, overexertion, fatigue, tendinitis, and diabetic neuropathy.
For more information, contact Sore No More, (800) 842-6622; www.sorenomore.com