In his new book, Costochondritis: A Forgotten Condition, Peter Askes, PT, cert. MDT, CST, and founder of the American Rib Pain Institute, offers answers to the three questions most often asked by patients that suffer from anterior rib pain: What is it? What causes it? How do I get rid of it?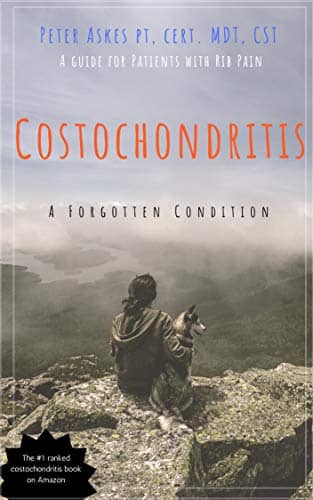 Costochondritis is elusive, and many questions about the disorder remain unanswered and unaddressed by the medical community, he suggests. Many costochondritis patients in his clinic are initially referred with another diagnosis, such as chest pain or neck and upper/middle back pain, he writes, suggesting that the majority of costochondritis patients are female (80%) and most of them do not receive the correct diagnosis or treatment, according to a media release from American Rib Pain Institute.
In the book, Askes introduces a new physical therapy treatment for costochondritis called the Breathing Assisted Recoil Technique (BART), which he describes as a collaborative technique between therapist and patient that uses the elastic properties of the lungs to mobilize the rib joints involved.
Askes has been a physical therapist for 35 years and became interested in costochondritis in 2011 when he encountered several patients with recurring and persistent neck pain for whom regular physical therapy treatment only resulted in temporary relief.
While searching for a more permanent cure he discovered important clinical connections between cervical and upper back pain and costochondritis. And so his search began to find answers to unanswered questions about costochondritis, the release explains.
[Source(s): American Rib Pain Institute, PR Newswire]