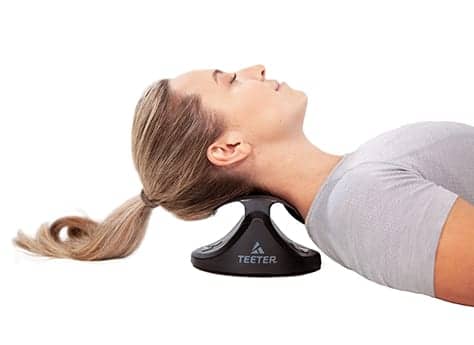 Teeter debuts a new version of its Neck Restore, the Neck Relax & Restore Duo, that features interchangeable inserts depending on the desired type of support.
The Flexible Arch Insert is designed to stretch the neck and help restore its natural curve. The Textured Rubber Insert offers a deep-tissue suboccipital release, helping to relieve muscle tension and ease tension headaches, the Puyallup, Wash-based company notes in a media release.
"I have personally suffered from tension headaches for a very long time, and the Neck Restore & Relax Duo is my go-to tool for relief," says CEO Rylie Teeter, in the release. "I prefer to affix it to my Teeter Inversion Table for added decompression, but it works just as well lying on the floor– I highly recommend it for anyone prone to neck pain and stiffness, or headaches like me."
The Neck Relax & Restore Duo can be used statically or rotated to create side-to-side movement, targeting trouble areas and enhancing cervical decompression. It also can be utilized as a stand-alone piece on a flat surface or easily attached to any Teeter Inversion Table, according to the company.
[Source(s): Teeter, PR Newswire]