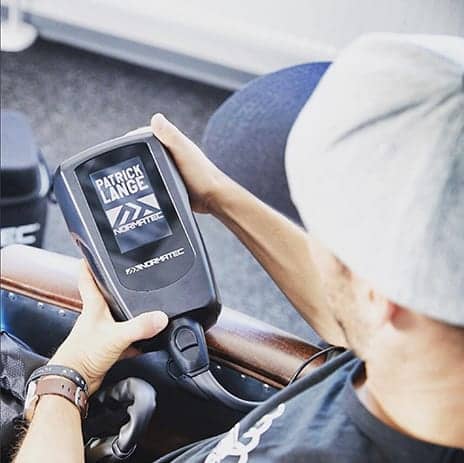 Current IRONMAN World Champion and Kona course record holder Patrick Lange has signed a partnership with NormaTec, maker of Recovery Systems featuring compression technology.
"I have used the NormaTec boots since 2016 when training and racing in Texas and I loved them from day one. So it was only natural to transition this love for the product into a more formal agreement," Lange says of the news, in a media release from NormaTec.
NormaTec compression systems are designed to enhance the body's natural ability to recover.
NormaTec Recovery Systems, such as the PULSE Series recovery massage, feature patented compression technology, which helps increase circulation to the limbs, reduce pain and soreness, and rejuvenate muscles, according to the Watertown, Mass-based company in the release.
"It has been amazing watching Patrick compete, and NormaTec is honored to be a part of his impressive racing career," states Gilad Jacobs, CEO of NormaTec. "With a packed 2018 race schedule, and heading into Kona as the defending champ, Patrick is undertaking an incredible amount of training this year. We are thrilled to work with him and help him stay in top form to continue to set records and win races."
NormaTec has provided Lange with a PULSE PRO as part of his sponsorship. Lange will travel with his NormaTec Recovery System to enable him to recover and rehab while on the road.
For more information about the products, visit NormaTec.
[Source(s): NormaTec, PR Newswire]